Capturing images and videos on a Smartphone is pretty common these days. Many people need to capture the best moment of their life in camera and they even invest for some of the very expensive smart phones for this. It is not always necessary that having a best-in-class camera assures quality pictures and videos. Sometime even after having the best smart phones with best cameras, one cannot assure the same. If you are an Android user, you must check out MOCR.
It is a freely available app in beta version for video editing and the results offered by it seems to be the outcome of a highly professional person. Many people think that phones are actually not meant for video editing which in fact is not true if you trust a third party tool like MOCR. It will soon be available on Play Store free of cost and will give you opportunity to transform your simple videos into amazing ones.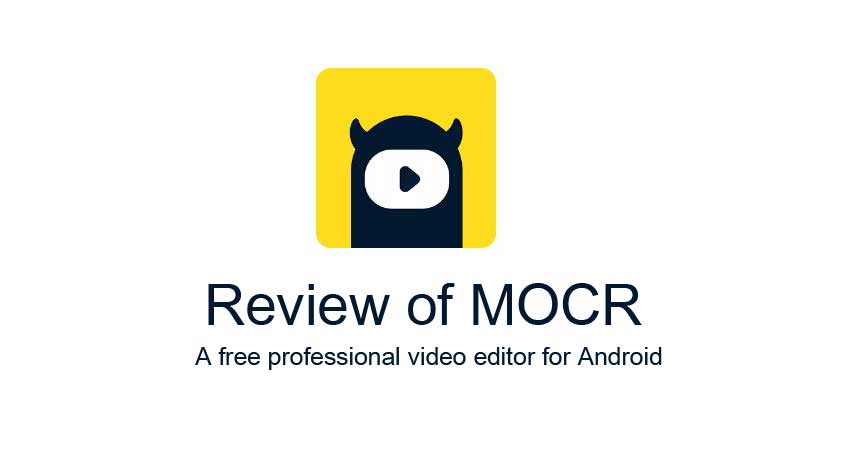 Review of MOCR, a free professional video editor for Android
MOCR is having all the features that any professional video editing software is equipped with. It gives you opportunity to create some of the very impressive videos. Actually it has been designed to perform its task without loading the phone's RAM and unlike any video editing software, MOCR is simple to use. Moreover it can handle almost every video format without facing any problem.
Currently this app is under development and many video editing lovers are expecting a lot from it. In case you need to know how it works, you can download beta version from the Play Store. First time users may face some difficulty to operate it properly and this is because currently no instructions or operating tips are available with Beta version which would be there once it will be made available fully on Play Store.
CHECK POPULAR POST
MOCR allows you to trim a video very simply and in fact without actually lowering down the quality. There are many filters you can add over your memorable videos. Also it enables you to add an external audio to any video. This would be a best feature for those who often create and post some of the very funny videos over the social media or World Wide Web. This app doesn't allow users to control video frames.
Although it will be having many features once it will be made available but many Android users are recognizing it nothing but a simple video editor. This is due to lack of some important ones as per some forums. MOCR is good for adding a logo to your video but it is not very effective to when it comes to other features. It may have some add on features upon final release so saying anything about it as of now may not be true. As it's free, so video lovers can install and make their own opinion.