In this all-new guide, we will present to you our personal Quick Scoping class in Modern Warfare Season 4.
Sniping is a vital skill for anyone wanting to perform well in the online multiplayer of Call of Duty: Modern Warfare. And for efficient sniping, the ability to properly perform a quick scope is essential. This is because the gameplay tends to be blindingly fast, and you cannot afford to have your time wasted by your sight lagging.
You will have to get your target in the crosshairs and fire with accuracy and confidence. For that, you will need an appropriate weapon with a specialized loadout.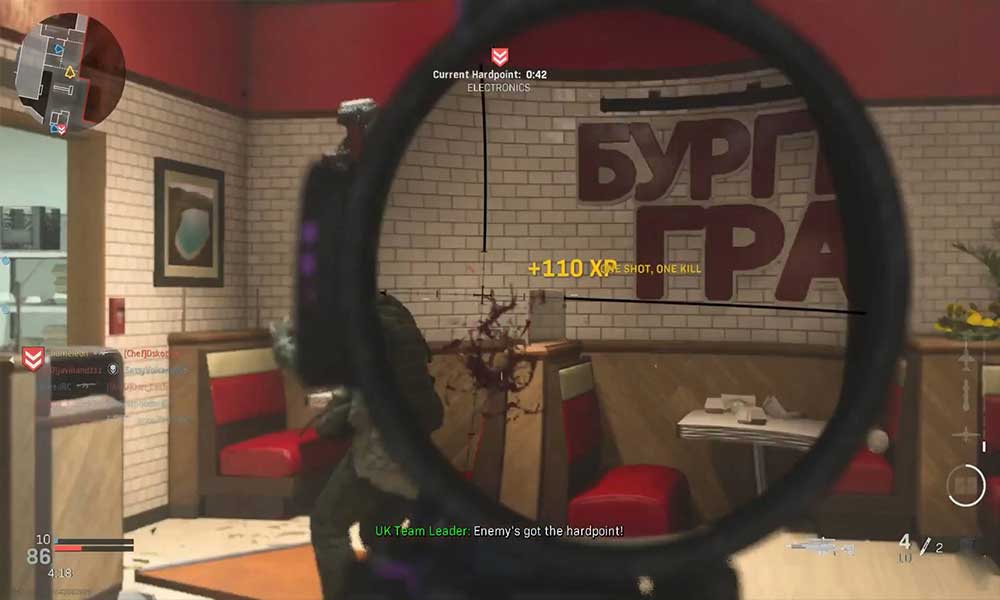 The Best Quick Scoping Class in Modern Warfare Season 4
One of the most potent sniper rifles in Modern Warfare is the AX-50. It is not only reliable but seriously deadly when equipped with an experienced and headstrong player. No wonder it is one of the most popular and highly recommended weapons in the game. For those of you who have perfected the art of quick scoping, the AX-50 should be your weapon of choice in matches.
Given below are our picks for the best attachments and perks for the AX-50. These will come in handy to help you put together the best quick scope class in Modern Warfare.
Top Perks for Quick Scoping in Modern Warfare
Top quick scope Class perks –
Tier 1 – Quick Fix: This will help you replenish your health faster and stay active on the battlefield for more time.
Tier 2 – Ghost: This will conceal you from your opponents" radars and other devices. It helps you gain the element of surprise when you attack.
Tier 3 – Tracker: This will reveal your foes" footprints and death markers. It will help you plan further and intercept your opponents.
Top quick scope Class Weapon perks –
Sleight of Hand: This one helps you reload your weapon faster. It will come handy when you need to take down targets on the move, or in the open.
Top Quick Scoping Attachments for the AX-50 in Modern Warfare
Best quick scoping optic for the AX-50 – VLK 3.0x Optic
Top quick scoping barrel for the AX-50 – 17.0″ Factory Barrel
Best quick scoping rear grip for the AX-50 – Stippled Grip Tape
Top quick scoping stock for the AX-50 – Singuard Arms Assassin
Best quick scoping laser for the AX-50 – Tac Laser
You will be able to obtain the fastest aim down sights (ADS) speed and an improving quick scoping ability by using the attachments listed above. If you wish, you can also try to experiment a bit with these by yourself in accordance with your playing style.
That is it for now. We hope this quick scoping class helped you a lot. If you liked this, don't omit to check our other Windows Guides, Gaming Guides, Social Media, iPhone Guides, and Android Guides to read more. If you have any doubts or feedback, comment down with your name along with the email ID, and we will reply shortly. Also, subscribe to our YouTube Channel to win our $150 giveaway contest. Keep visiting, and we will regularly keep this section updated with the latest tips and tricks for quick scoping. Happy shooting, players.