One of the most common questions asked by the League of Legends users is not related to any in-game feature or mission. Rather users are more interested in knowing about their spending expenditure, i.e how much money have they exactly spent in the league of legends. In this guide, we will help you out in this regard. The thing with these MOBA (Multiplayer Online Battle Arena) style games is the fact there are tons of things on which you could carry out expenditure. And League of Legends is no different. Although the game follows a freemium model, yet there exist various instances where you could make use of the micro-transaction.
For example, battling against other teams (even if its computer-controlled ones) is no easy task. You should be having some special weapons, abilities, health packs, and armors to successfully defeat your enemies. To make sure you remain at the top of your gameplay, regular up-gradation of these powers and skill set is a must. In this regard, you have to use Riot Points. For the unaware, these are the in-game's virtual currency, which you could purchase for real money from the Client store.
Apart from that, there are two other currencies in the game: the Blue Essence and the Orange Essence. But to get them, you will have to shell out some bucks from the pocket. Well, that is well and good, what isn't is the fact that gamers tend to forget the total amount that they have invested till now. In this regard, today we will show you how to check the total money spent in League of Legends. Let's begin.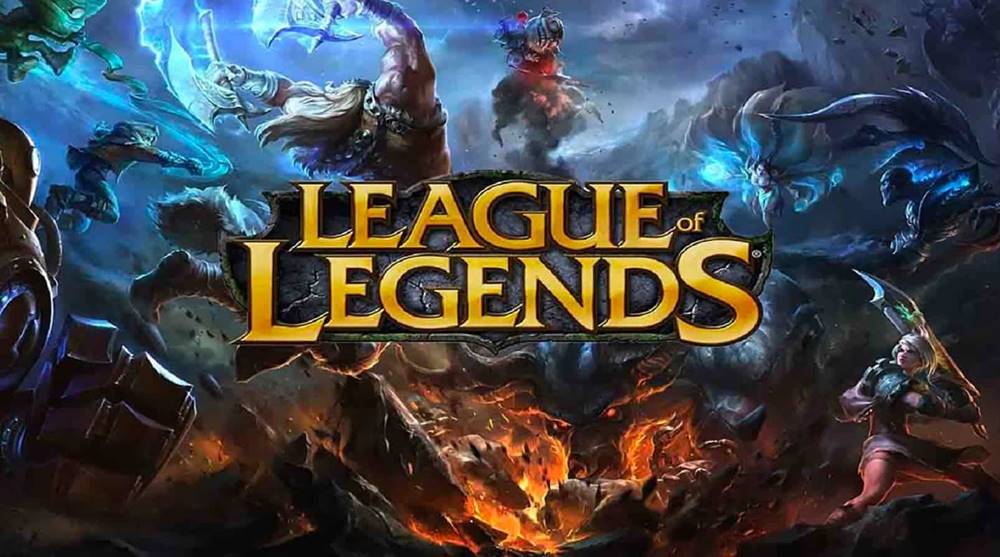 How Much Money Have I Spent in League of Legends?
When the game provides champion skins, ward skins, summoner icons, emotes, and some multi-game boosts, players will definitely have a hard time in maintaining their account book of total expenditure. However, the developer seems to have done quite a good job in this regard, which wasn't the case initially. Earlier you had to contact the support team and send them a mail, after which they will revert your query. You then had the option to download the entire game and then find the cost incurred from that data. This was not only an effort-taking task but also had quite a few unnecessary steps involved. However, the developers have since then gone for an easier method, much to the pleasure of the gamers.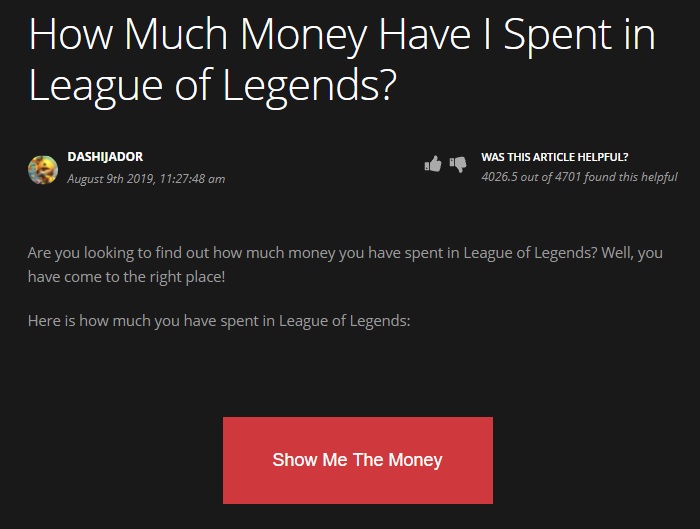 To check the total money that you have spent in League of Legends, head over to Riots Game support page and login with your credentials. On the next page that appears, click on the Show me the Money Button. Now comes the few anxious seconds, the results of which might leave you completely surprised. Well, if you feel guilty about seeing hundred of dollars being drained on this game, then you are not alone. To share this guilt of yours, there's an altogether separate Reddit thread where you could compare your spending with other players. The below is just one of the many screenshots from that thread, showing his overall spending.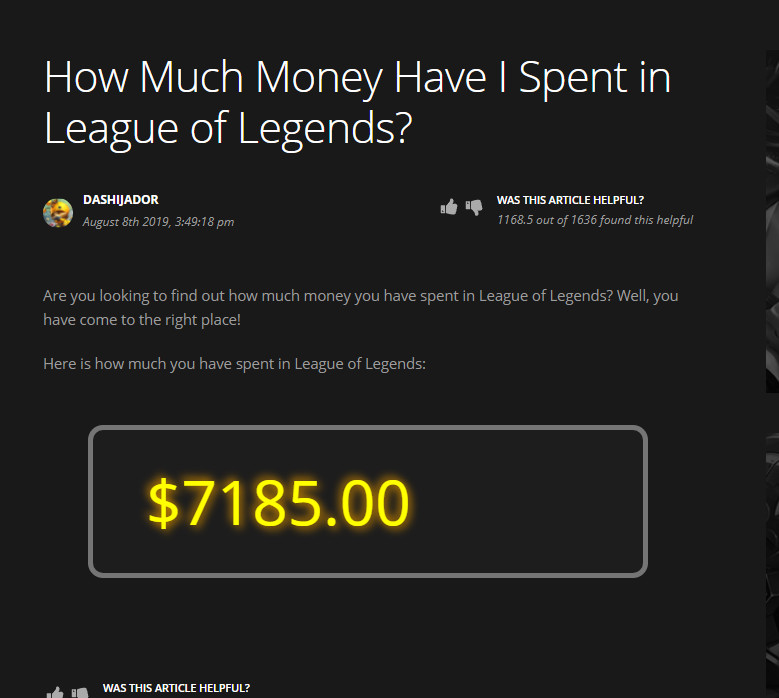 Conclusion
So this was all from this guide on how to check the total money spent in League of Legends. We think it is definitely a handy addition to the game and will help each one of you to act accordingly. Bookmark the given link and curtail your expenditure accordingly. But what you don't need to curtail is the knowledge related to the iPhone Tips and Tricks, PC tips and tricks, and Android Tips and Trick. Go and check them out.