Sea of Thieves is an action and adventurous game that sets you on a voyage where you are the pirate. As the game goes on you start your journey to become the great Pirate King. Talking about the gameplay, it is a first-person multiplayer one, so you can play with your friends, and opponents will be around the globe. The game is from the house of Microsoft Studios hence it is exclusive to Xbox One and Microsoft Windows.
Now many of the users out there were finding it difficult to form allies or friends in the game. So we decided to bring up a guide on you can do this. Moreover, we have also included the steps following which you can make your allies in the game. We will also explain why do you actually need allies because some of our users have also asked this. So, let's get started.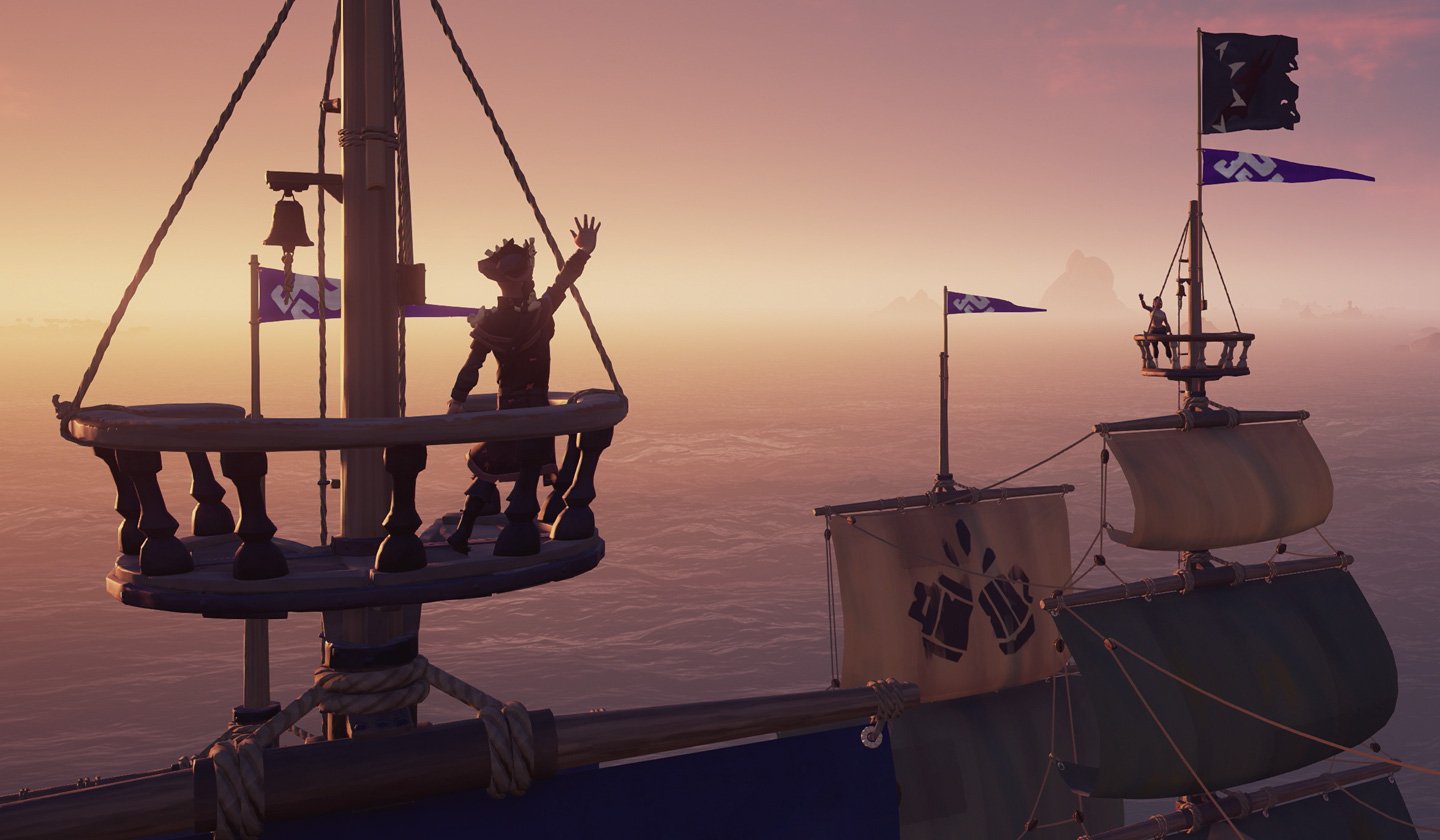 Why Do You Need Allies?
Creating an Alliance in Sea of Thieves gives players many benefits. Making allies in Sea of Thieves is quite simple. Moreover, allies can even share gold treasure among them. If a player receives a treasure, a portion of that is distributed equally among all the other allies. Let us assume if you sell a treasure chest to a Gold Hoarder for 1000 gold, you will get 1000 golds. Along with that, your allies will also get 500 golds from your treasure. In this way, you will be earning more.
Allies also help up in ranking fast, as when you get on to fight with skeleton ships you all together can fight with them. While being alone fighting them becomes quite difficult. So let's get on to steps through which you can make allies.
Steps to Form an Alliance:
First, climb the crow's nest and interact with the flag box.
Then go to another tab to find the alliance flag.
After this tap in the Offer Alliance pennant.
Then you need to Offer Alliance Approach another ship that has raised Pennet "Offer Alliance".
After this, change the pennant to "Join Alliance."
Now an alliance will be formed between the two ships.
At any point more than two ships can be in an alliance, all that is needed is for a new ship that requests to join the alliance using the pennants. In an alliance, players will appear as another vessel with a smaller alliance. Players who are in the alliance can also see where the alliance's other ships are by looking at the map on the ship.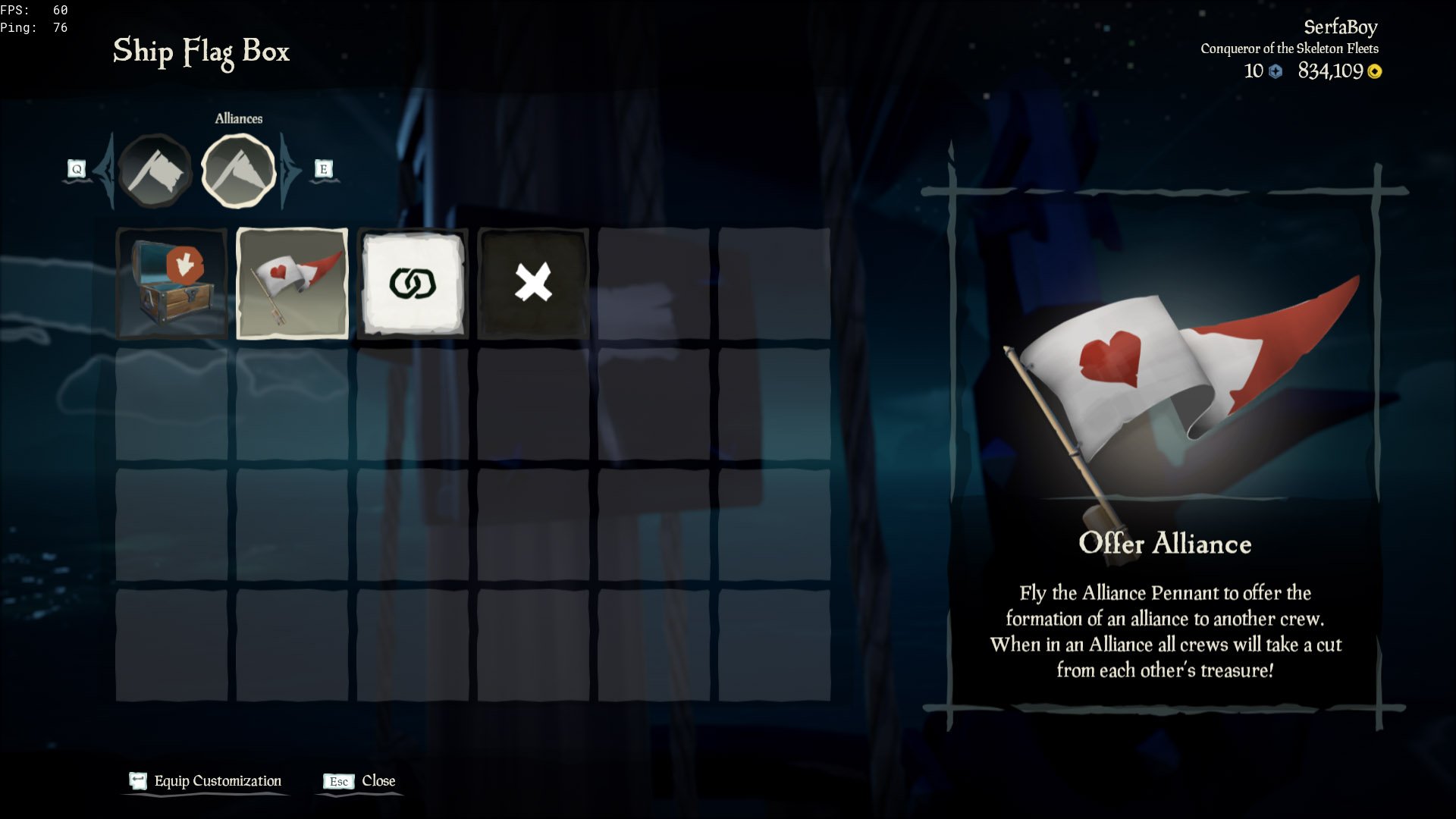 At one time, Six ships can form an alliance in the and crew is informed when a new ship joins the fleet. If a ship invokes a rebellion against its former allies, the other ships can leave the alliance at any point in time by clicking on the "Leave Alliance" option in the flag box. Further, you can get more allies by putting up the Offer Alliance pennant for long.
Wrap-UP
This guide was to help the users who were finding it difficult to get Allies in the game Sea of Thieves. Moreover, we have also discussed how they can get more allies. We hope our guide helped you.  If you have any queries or feedback, feel free to comment down below with your Name and E-mail ID. Likewise, check out our iPhone Tips and Tricks, PC tips and tricks, and Android Tips and Tricks for more such tips and tricks. We urge you to participate in the $100 giveaway by subscribing to our YouTube Channel. Thank You.