Hype Points are something like a scoresheet or a point system for the Arena Mode matches. These hype points will rise or fall depending on how well you played the match. By referring to the numbers at the bottom of the screen during a match, you'll be able to understand your current hype points. The hype point is one of the vital things in matches in the Arena Mode.
Gaining the maximum amount of hype points is crucial in Fortnite. In this guide today, we'll take you through the simple process that will help you gain more Hype Points in Fortnite Arena Mode. So if you've been struggling to find a better way of dealing things for the most hype points, then read on. Without any further ado, let's look at how to get more Hype Points in Fortnite Arena Mode.
How to Get More Hype Points in Fortnite Arena Mode
You get Hype Points for how well you perform in the match. For this, the points are calculated mostly for two things – your final placement in the match and the number of kills you get. Simply put, you need to play well in the Arena Mode in order to get more hype points. But before you get into the match, there are a few necessary things that you must be aware of in order to make the most out of hype points.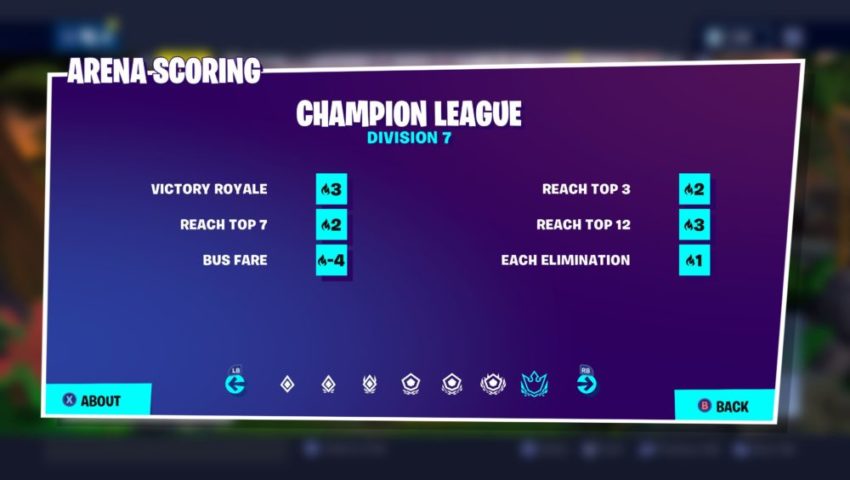 In most divisions, there is a bus fare that you need to pay in order to get into the match. This actually cuts down your hype points right as the match starts. So basically, you're starting with a negative number of hype points in a match. The best strategy is to stay alive in matches. Although you do get points for kills, your placement is also an important factor to consider. However, you only start to earn points for placement only if you're in the top 25.
Narrowing it all down, the best thing is to do is stay alive for some time even if you're an aggressive, skilled player. Drop down at a safe place that not a lot of players no about. Starting out this way will give you a better chance to live longer while giving you plenty to loot right from the start. Then move slowly and keep to the safe zone's outer edge. Most of the fighting happens in the middle of the safe zone so it is better to steer away from all that if you're chasing the hype points. The top 12 is a fair placement in the Arena Mode. So even if you're that aggressive player, try to remain hidden until you're placed in the top 12 and then go out and show off your skills.
Conclusion
Summing up our guide, players get more hype points for how well they perform in the game. The two major factors that calculate the hype points are the Placement and number of kills. However, you'll only get points for placement if you're in the top 25. You can follow the safer playing strategy given in the guide above to secure the most hype points. That said, we hope reading the guide above has brought some valuable information and help to you. Please let us know by commenting down below if you have any further queries regarding the same.
Also, check out our iPhone Tips and Tricks, PC tips and tricks, and Android Tips and Tricks if you've got queries for it or want help. Thank you!