If you're wondering if you can move trees without damaging them a bit, then you're in the right place. Maybe you want to create a new pattern of your own or just simply want to move that big tree out of the way to somewhere else, Animal Crossing New Horizons always has a way for you. The quick answer is that there is a way to do so – to move trees without harming them.
Going deeper into the topic, we have two methods. In the game, we'll come across young and mature trees, which are, of course, quite hard to distinguish. So in this guide, we'll discuss the two methods that you can apply to move trees out from the way and to somewhere else. Without any further ado, let's see how to move a tree in Animal Crossing New Horizons.
How to move a Tree in Animal Crossing New Horizons
We currently have two methods to approach and move a tree. The methods differ according to the maturity of the tree that you want to move. Firstly, we'll discuss how to move a young tree. Your basic requirement to move both a young tree and a mature tree is a shovel. So equip and hold the shovel and approach a tree. Then, use the shovel on the tree. The tree may or may not come off as the effect of this activity. If the tree does come off, then that means it is a young tree. After it comes off, it will go into your inventory, which you can plant anywhere else by digging a hole and planting it there.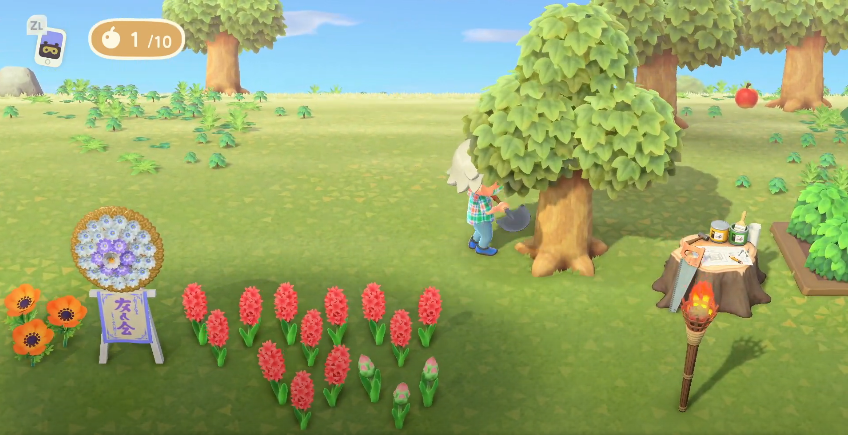 The second case scenario is of the mature tree. If in the first place the shovel bounces back when you try to use it on a tree, that means it is a mature tree. In order to move these, you need a fruit buff. This is something like giving more strength to your character by giving a fruit to eat, which will help you move a mature tree. Just go into your inventory and eat a fruit to get one fruit buff. With this, you'll be able to move a mature tree for the cost of one fruit buff. You will see the number of fruit buff you have on the upper left corner of your screen after you eat the fruit.
So after you eat the fruit and get fruit buff, just go back to the mature tree that you couldn't move earlier. Approach it, use the shovel, and it will come off and go into your inventory. Simply go to the place where you want to move it, dig a hole, and plant it there.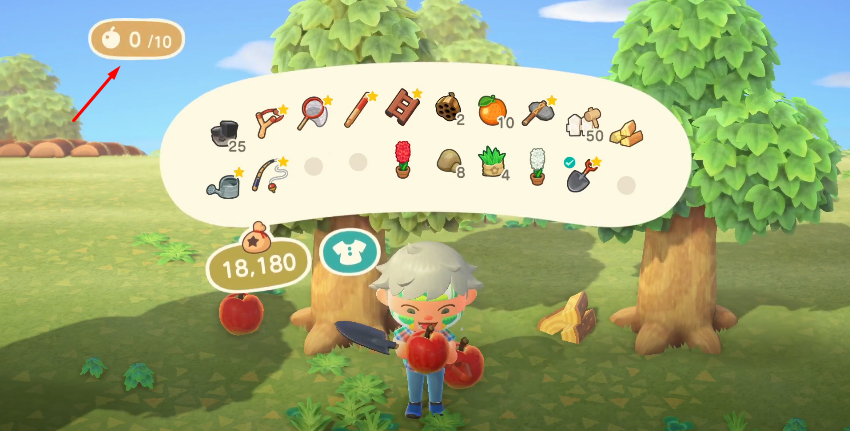 Summing up our guide, we now know that the basic requirement to move a tree is a shovel. Then, simply eat fruit and acquire fruit buff in advance for your character. Next, equip and hold a shovel, approach the tree you wish to move, and use the shovel on it. The tree will now come off and will move to your inventory, which you can plant anywhere you wish. Please let us know by commenting down below if you have any further queries regarding the same.
Also, check out our iPhone Tips and Tricks, PC tips and tricks, and Android Tips and Tricks if you've got queries for it or want help. Thank you!