Apple devices are an astounding piece of hardware. And the iPad is no different. The most exciting thing about the iPad is its iPadOS and the security it offers and the convenience of use. It is the most productive device in the Apple ecosystem. You can take it with you everywhere and handle work from anywhere in the world. The fascinating thing we know about this device is its multitasking capabilities. Today we are going to discuss this exclusive feature in our article that is multitasking.
An iPad may not be able to cope up with a full-size computer but not less than that. It is capable of multitasking just like a PC opening multiple windows and performing several tasks in one go.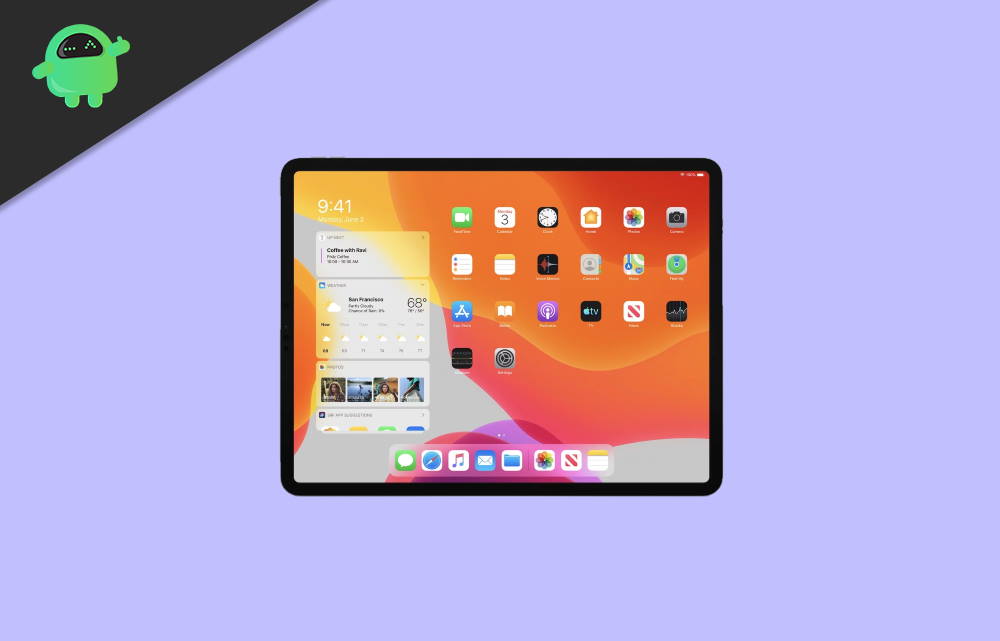 Multitasking on iPad
The iPad offers two ways of multitasking Slide Over and Split View. In Slide Over multitasking, you can use two applications floating one above the other. Whereas in Split View, the two apps run side by side, just like a PC. Though in both cases, the open windows are resizable. Also, in Split View, you can even add a third app, which will divide the screen into three halves.
To start multitasking on the iPad, you at least require iOS 11 or above, whereas, in iPadOS, you can play around with some nifty tricks. Also, you can open different pages in Safari using the Split View that is, however, only available in iPadOS. For now, multitasking is supported on iPad Pro, iPad 5th generation, iPad Air 2, and above the iPad Mini 4 or above. So let's get started.
Enable Multitasking
To enable the above exciting features on your iPad, you need to do enable a few options that we will guide in the below steps.
Open the settings on your iPad.
Now go to General
And select Multitasking & Dock
Turn on all the switches that allow multitasking and gestures.
Multitasking on iPad Made Easy
Now, after enabling the above features, we will now discuss how to use them with some tips and tricks.
Open two Apps at Simultaneously
Using the iPad becomes much more convenient when you are able to multitask. So to open two applications side by side, open any application, let's assume photos then swipe up from the bottom just enough so as you can see the dock. Then it will go to a multitask slide-over view, then to open another application like a message. Touch and hold the message icon for a few seconds, and then it will open up on the side. In this way, you can use two screens or applications side by side.
Open Two Pages Side by Side
This thing can be down in a slide-over view easily if you don't need enough space. However, if you need more space for applications, you can I've split view. To do this, you need to press on any app banner and drag their window down. After this, you will have enough space for one app. You can do this in the case of another app too, and you can do the same. Just remember the display of one app will shrink when the other application size is increased.
Adjusting Application Sizes
You can change the width of the app windows in which you are working. To do this, you need to first open two applications in Split View. Then in between the two app windows, you will notice a grey bar. Tap on that and drag to left or right to increase or decrease the width of both the applications.
Open 3 Applications at One Go
Your iPad is capable of viewing 3 applications together. To do this, you first need to open the two applications in Slide-Over view, then touch and pull the third application from the dock to open it in Split Screen view. This allows you to run 3 applications at once simultaneously. But the point to note here is that not all the applications support this. You first need to confirm this from the App store description about the application. Also, you need to have iPadOS for this purpose as iOS will not be able to open 3 applications on the same screen.
Open the Same application more than Once in the Same Screen
You can open the same app 3 times in a row with this. Suppose you are using safari, just hold and drag the Safari icon to the side this will open in Slide-Over view, then again hold it and drag to open it again. This thing comes to handle when you are making a comparison between objects. Observation and understanding become easier. But the thing to note here is you require iPadOS 13.1 or above to use this feature.
Drag and Drop between Applications.
You can drag objects such as pictures, texts, and files from one application and drop it in another one. Lets us assume, you are browsing on Safari and open the Notes in slide-over view. You like a picture you want to add it to your notes. So you just have to hold the picture and drag it to the notes application, and the image gets copied. Also, if you have to copy a file from one location to the other, you can do it this way. That's the level of convenience and simplicity Apple provides to its users.
Conclusion
We have discussed above the features of the iPad, and primarily it was about multitasking. Now you know all the multitasking tips and tricks on an iPad and how excellent this device is. If you have an iPad, we recommend using it to the fullest by following our guide. Further, you can now compare an iPad to a computer after seeing these usability and accessibility features. We hope our guide was helpful to you, and if you have any queries or feedback, please feel free to comment down below with your Name and E-mail ID. Likewise, check out our iPhone Tips and Tricks, PC tips and tricks, and Android Tips and Tricks for more such tips and tricks. Thank You!