NBA2K21 is finally here, and it has introduced a number of all-new MyPlayers ascending up the NBA ladder and becoming well known in The Neighbourhood. Unfortunately, the shooting system featured in the game has stirred up some controversies. Compared to the older games, it is harder to sink a huge three-pointer or take any player off the dribble. The good news is that the game features some badges that will aid your shots in having a better chance of going through the hoop.
While choosing any badge, keep in mind that you can choose and level up every badge several times. When you pick up a badge for the first time, it is designated as a Silver trait. Once you have picked it up 4 times, it will turn into a HOF level trait. You should consider leveling up the choicest badges right up to the hall of fame level whenever you can. Here, we will take you through the best shooting and playmaking badges in NBA 2K21.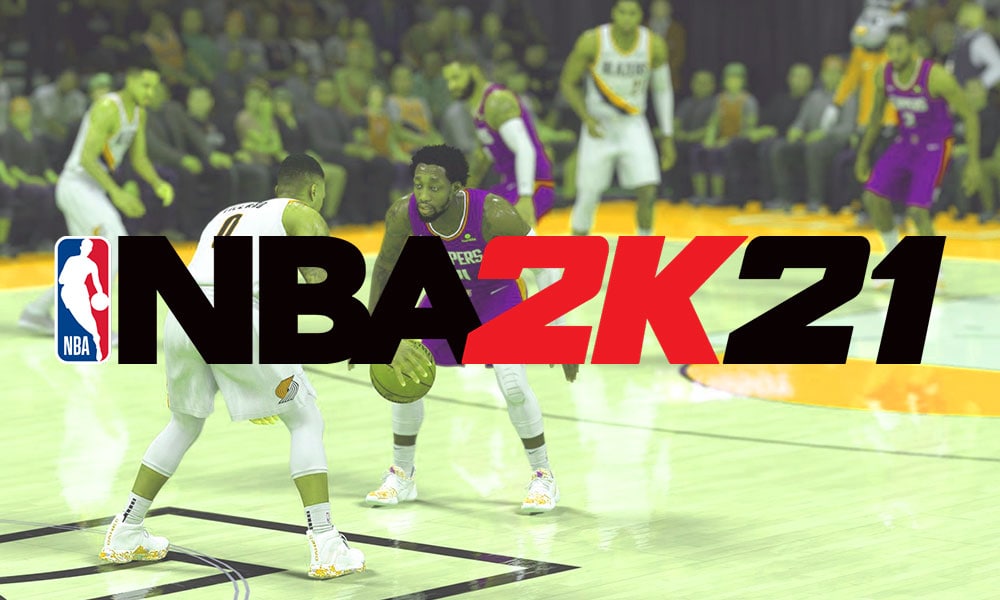 Best Shooting Badges in NBA 2K21
You will understandably require some time to get used to the alterations to the shooting mechanics in NBA 2K21. However, you can make the shooting more convenient by applying badges. This is particularly true when you are choosing point guards and shooting guards in the game with emphasis laid on marksmanship.
You can then unlock and choose from over twenty badges for use in the shooting category. By choosing the right ones, you can aid the MyPlayer in smashing down hard shots and open corner threes much faster than usual.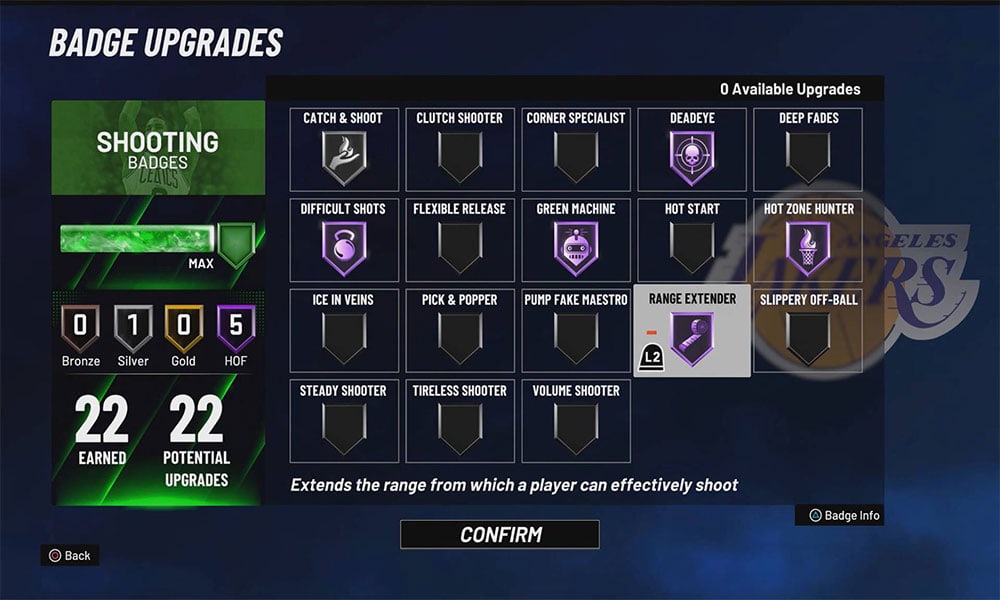 Catch and Shoot – Catch and Shoot abilities are of prime importance in the MyCareer and MyPlayer modes. You only get to control one player on the court, i.e., the MyPlayer, and thus many things take place off the ball. It is vital to get open for a fast catch and shoot. This badge will help such tries to pass through the bucket with greater frequency.
Corner Specialist – Corner three is the shortest shot on the basketball court to receive a three-point attempt off. This makes it by far the best shot in basketball. Your ability to make these shots successfully and regularly is important for scoring big points in the game.
Dead Eye – This badge will decrease the impact of a defender about to close out. Basically, if a player rushes at the shooter intending to affect the shot, this badge will enable the shot to land in the targeted spot, despite the defender going right up against the shooter.
Difficult Shots – It might take a while for you to get well acquainted with the new mechanics featured in NBA 2K21. This trait will allow tougher attempts like off dribble shots and fadeaways to go down with greater frequency. The Difficult Shots badge will enhance this even further. It will put you on the path to becoming a legend in the game!
Flexible Release – It can be difficult to properly time the shot meter on occasion. The Flexible Release badge will come in handy during such situations. It will help you make successful shots with greater frequency, even if you time the release less than perfectly.
Hot Zone Hunter – This badge will enhance the shot percentage for tries made inside the player's zone of choice. It will especially come in handy for players who tend to make attempts from specific places.
Range Extender – As the name suggests, this helpful badge will enable your players to drop bombs from long ranges, similar to the cover athlete of NBA 2K21 – Damian Lillard.
Best Playmaking Badges in NBA 2K21
You can triumph in the NBA and on the blacktop by operating key plays in transition, trouncing defenders with effective moves, and passing skillfully on the court. Most of the badges do not really enhance the newly dribbling mechanics in NBA 2K21, unlike the assertion made by the game. Rather, there is a significant focus on the Playmaking badges that need to be on passing, energy, and teamwork.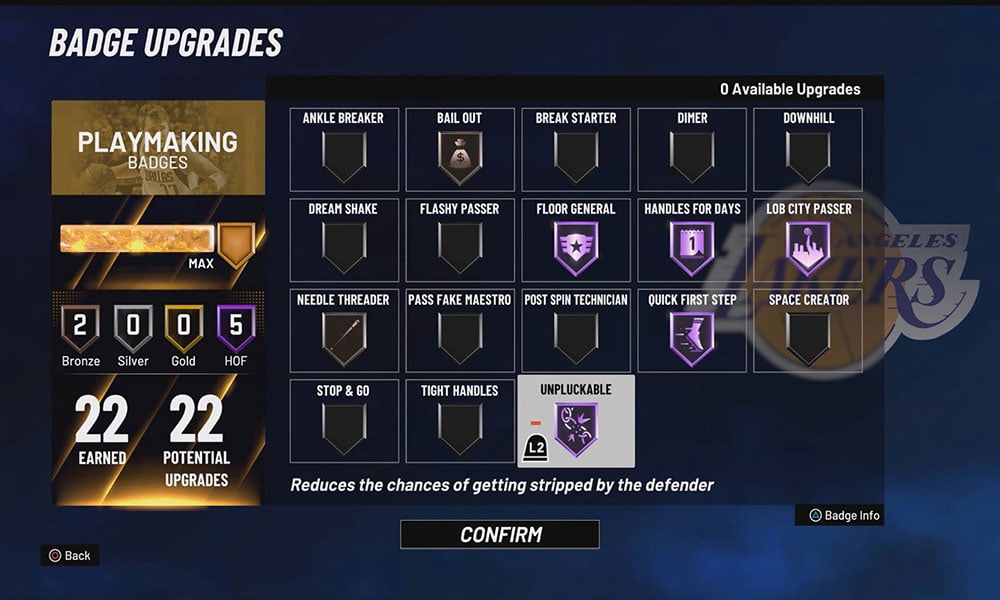 Floor General – Players like Magic Johnson and Lebron James excel at improving the performance of players around them. By virtue of the Floor General trait, the offensive attributes of all other players on the floor will automatically get boosted.
Handles For Days – This badge will help you conserve energy while dribbling. Since stamina tends to go down pretty fast, you can use this trait to your advantage. It will enable you to unleash some terrific dribble moves without succumbing to fatigue, beating your opponents in that league.
Lob City Passer – This badge will boost the attribute level of both the dunker and thrower in alley-oop situations. It will be making a move much more impactful and proficient. It will also let you have more fun with highlight players.
Quick First Step – This badge will come in handy to aid you to be more explosive out of triple threats and size-ups. This is greatly applicable to the most highly rated players featured in the game.
Unpluckable – Isn't it highly irritating when an opponent snatches the ball from you? Both in real life or in the game. Well, this badge will definitely help you with the latter, at least. It will make it much harder for defenders to steal the ball from you.
That is it for now. We hope our guide helps you understand all the details of these useful Shooting and Playmaking badges in NBA 2K21. Now, check out our Windows Guides, Gaming Guides, Social Media Guides, iPhone, and Android Guides to know more. If you have any queries, comment down with your name & email ID. Moreover, subscribe to our very own YouTube Channel in order to watch awesome videos on gaming and smartphone tips and tricks. Thank you!