Crucible marks Amazon's grand entry in the multiplayer shooting game industry. The very first big-budget PC game developed along with Relentless Studio, Crucible, seems to be a promising addition. The game features multiplayer third-person shooting with players battling against each other, completing challenges, and fighting against NPCs. Keeping all the things in mind, Amazon has crafted out this wonderful game. They have covered everything except the Voice Chat. So in this guide, we are going to discuss voice chat and the method to turn that on.
Crucible is a free-to-play game but has a monetization system for character modifications and for the battle pass. By safely incorporating the gaming industry's current trends, Crucible should make its own path in the multiplayer shooting game industry. However, to say that Crucible has covered all the required points that can make a good impression, would not be accurate. Even with Amazon's presence in the gaming business for the past decade and their immense horsepower, Crucible has not garnered a strong sense of attraction from the gaming industry as it is still in its early stages of maturity. Now without taking any more time, let's get started with our guide.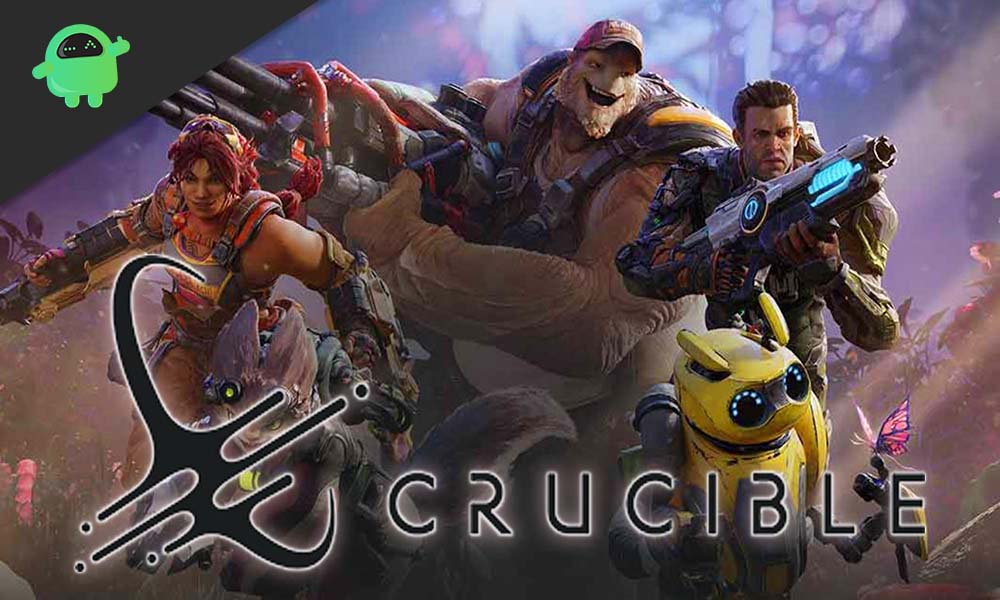 No Voice Chat in Crucible Game: How to Fix?
The game's developers have designed Crucible in such a way that players would be familiar with the game yet still feel as if it has never been played before. The multi-shooter game is set with a low entry barrier and fairly high skill ceiling.
Once all the knicks are sorted out, and Crucible has established itself with a more substantial fan base, Amazon will introduce integrated voice chat. Which means, until then, interested players would have to rely on the in-game ping system. In the meantime, Crucible aficionados can employ alternative voice chat mediums that are in the official Crucible discord.
Players can gather a few friends and form a team in the Crucible discord. Amazon Game Studio developers are currently working on resolving this issue. This is done to minimize player discomfort and also set its anti-harassment monitoring systems. They are thereby reducing the chances of players abandoning the game due to toxicity.
Along with voice chat, Amazon will roll out text chat as well simultaneously. Amazon hasn't committed to any specific dates yet, as it is still too soon to say. But don't worry, they should come up with a permanent solution soon enough. Until then, players will just have to rely on the discord channel and in-game ping system.
After several years of delayed launches, Crucible has finally been released. It is safe to say that there are definitely a few things that need to be looked into.
This guide was to help the players of Crucible who are facing a tough time without voice chat. After following our guide they will be able to use voice chat as an alternative feature. We hope this guide helped you. If you have any queries or feedback, feel free to comment down below with your Name and E-mail ID. Likewise, check out our iPhone Tips and Tricks, PC tips and tricks, Games and Android Tips and Tricks for more such tips and tricks. We urge you to participate in our third week $150 giveaway by subscribing to our YouTube Channel. Thank You!