Nokia is that one OEM on which its users can count on and the OEM never lets them down. Let it be a software update or system update Nokia brings it as fast as possible. Speaking of which Nokia 7 Android 8.1 oreo update is now rolling live. It brings a massive set of features to the device along with the Oreo 8.1 treat. It moves the software version to 224B.B01.Other important features include face recognition unlock and dual 4G Volte support. Also accompanies it all new Bluetooth battery indicator and camera pro Mode w/ a new camera user interface.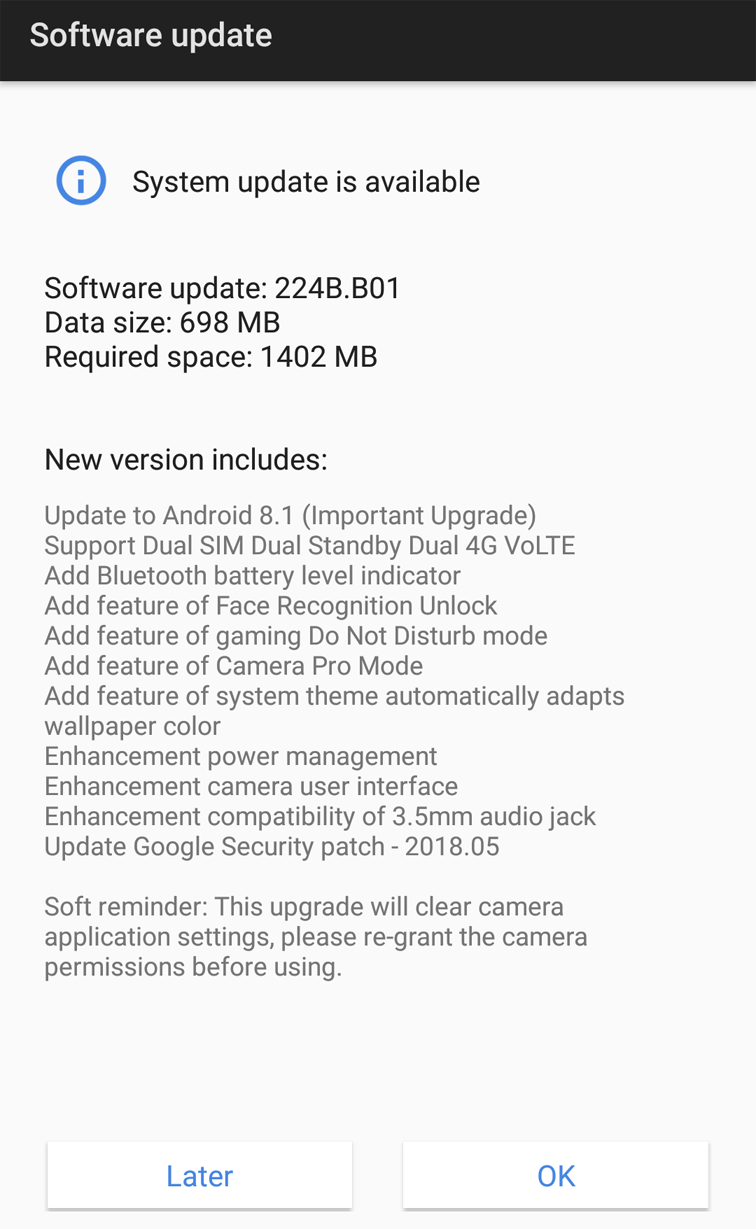 The gamers are getting their fair share of the update too. They have a new do not disturb mode. Along with this, there are new enhancements for 3.5mm audio jack compatibility and power management. The software package that brings the Nokia 7 Android 8.1 Oreo weighs in around 700 MB which is quite massive.
The best part of all this is the latest software upgrade steps up the security level of the device. Nokia 7 receives the latest May 2018 security update patch following the Oreo 8.1 update. You may refer to the official May Android Security Bulletin to get more details on the security issues and CVEs it deals with.
Nokia 7 Android 8.1 Oreo upgrade is making it way through the air. Users can expect the OTA to show up in a few days. Your device will itself catch the update and prompt you to install it. In case, the airborne update delays, you can manually search for the availability of the software update. Go to device Settings > System update > Check for Updates. If the update package is rolling follow the on-screen instructions, download and install the update.
While capturing the OTA try to use a strong Wi-Fi network. In this way, you can save ur carrier's data charges. Ensure to have a full battery charge on your device else update installation won't take place. Also, installing this update will clear out your camera's settings. So, you have to reset it and provide permission to those Apps that require access to the camera.
Nokia 7 is in the market since October 2017. Out-of-the-box it runs on Android 7.1.1 Nogat with 4 GB of RAM and Qualcomm SnapDragon 630 processor. It has secondary storage of 64 GB which is expandable up to 256 GB. The camera set-up packs 12 MP of rear camera that brings the dual sight mode and a 5MP front face camera. It is one of the popular mid-range offerings from Nokia.
So, watch out for this most awaited update and its high time you treat your Nokia 7 with Oreo 8.1. Download, install, upgrade and enjoy the bite of Oreo.
Source: Nokiacamp