Nokia has emerged as one of the leading Android smartphone manufacturers of the world, after being acquired by the Finnish company, HMD Global. Nokia which saw its lowest in the smartphone industry back in 2016, was bought by HMD Global in the same year. And since its switch to using the Android platform, Nokia has been able to capture a fair share of smartphone market pie. It is also among those companies that are adamant about pushing regular security and firmware update. This post will be a dedicated Nokia 8 software update tracker which will give you information about all the latest update, that has been pushed for the Nokia 8 smartphone.
Note that Nokia has shipped over 10 million devices in Q1 of 2020 which is commendable. Nokia is also not shy to release a new product every now and then. Probably this is the reason why the company has been able to regain users' trust in their brand. And to reduce your wastage of time in searching for new updates for the Nokia 8 smartphone, you can make use of this software update tracker, to know about the latest update which is pushed by Nokia for the Nokia 8. So, with that being said, let us take a look at the article itself: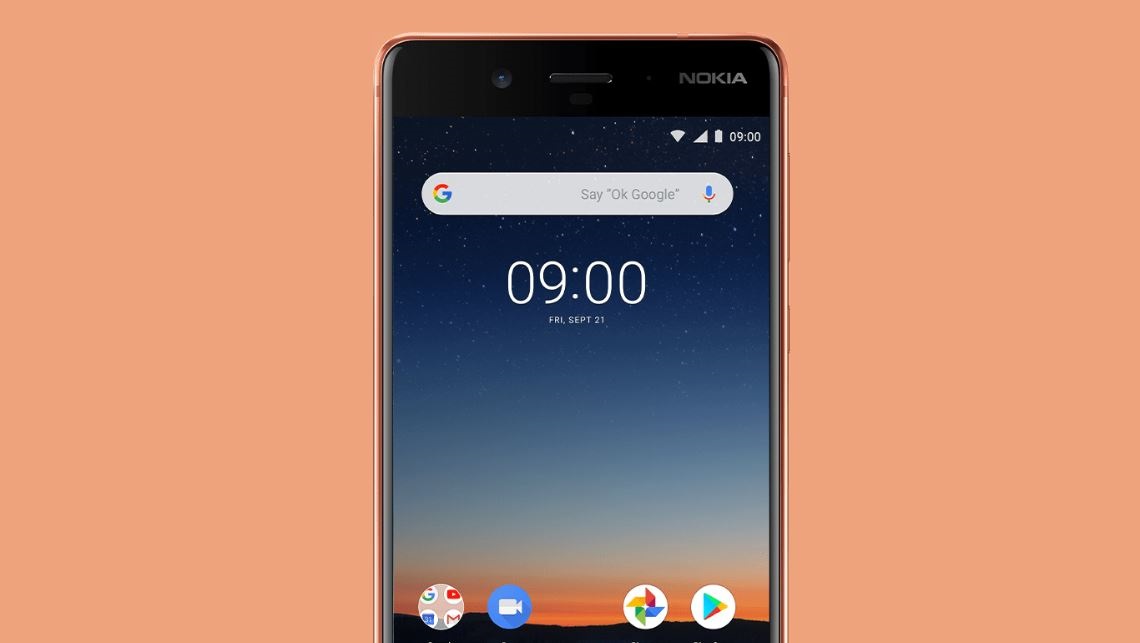 Nokia 8 – Device Overview
Nokia launched the Nokia 8 smartphone back in 2017. It is powered by the then-latest Snapdragon 835 processor and coupled with 4/6 GB of RAM. Nokia 8 offers an onboard storage capacity of up to 128GB and can be expanded using the hybrid MicroSD card slot. The phone comes with Gorilla Glass 5 protection for the entire body. It sports a 5.3-inch 1440p display that produces 554 PPI and also has Always On Display. Nokia 8 comes equipped with Adreno 540 GPU and UFS 2.1.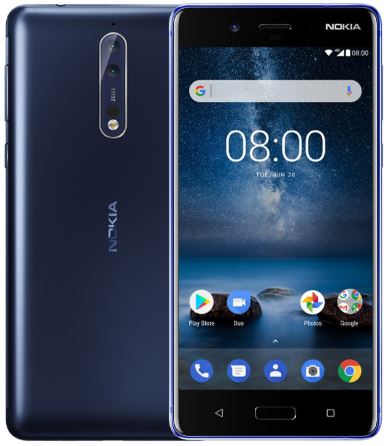 In the camera department, the phone packs a dual-camera setup with a 13MP primary lens and a 13MP B/W lens. This camera setup is capable of recording 4K@30fps, and 1080p@30fps. While for selfies, the front camera houses a 13MP camera which is capable of recording 4k videos. Coming to the software, Nokia 8 comes with Android 7.1.1 Nougat out of the box and has already grabbed its second and last major OS update in the form of Android 9 Pie. It houses a 3090 mAh battery which supports Fast charging 18W, and Quick Charge 3.0.
Software Update Tracker
Note that the latest update will be added at the bottom of this software update table. We would advise you to frequently check this post to know about all the information related to the latest available Nokia 8 update.
Software Version
Changelog
V3.03A
v3.08B

September 2017 security patch

V3.09A

October 2017 security patch

V4.35J

Software upgrade – Android 8.0 Oreo
Picture-in-picture
Notification dots
Update Google Security Patch 2017-11
Google Play Protect security scans
Autofill passwords
Faster boot up

V4.35M

December 2017 security patch

00WW_4_390_SP01

January 2018 security patch

00WW_4_390_SP02

February 2018 security patch

00WW_4_390_SP03

March 2018 security patch

00WW_4_390_SP04

April 2018 security patch

00WW_4_390_SP05
00WW_4_88B_SP01
00WW_4_88B_SP02
00WW_4_88B_SP03

August 2018 security patch

00WW_4_88B_SP04

September 2018 security patch

00WW_4_88B_SP05

October 2018 security patch

00WW_4_88B_SP06

November 2018 security patch

00WW_4_88B_SP07

December 2018 security patch

00WW_5_110_SP01

January 2019 security patch

V5.140

Software upgrade – Android 9 Pie (V5.140)
New system navigation, settings menu and notifications
Adaptive Battery power prioritisation for users' most commonly used apps/services
Adaptive and optimised brightness levels
Predictive Application Actions
Digital Wellbeing helps you focus on what matters most to you
Google Security Patch 2019-02

00WW_5_110_SP02

March 2019 security patch

V5.150

April 2019 security patch
Improved system stability
User interface enhancements

00WW_5_150_SP01
00WW_5_150_SP02
V5.15D

Improved system stability
User interface enhancements
Google security patch 2019-07

00WW_5_15D_SP01

August 2019 security patch

00WW_5_15D_SP02

September 2019 security patch

V5.15G

Improved system stability
User interface enhancements
Google security patch 2019-08

00WW_5_15G_SP01

January 2020 security patch

00WW_5_15G_SP02

April 2020 security patch

00WW_5_15G_SP03
How to check for software update manually
Keep in mind that OEMs push security updates for their devices via OTA in batches. Which means that it can take time in hitting all the units. If you come across a news that a new security update is available for Nokia 8, the first thing that you should do is to check for the update by following the below steps:
Tap Settings.
Head to About Phone.
Tap System Updates.
Tap on Check for update.
If there is a new update available, tap on the notification to start downloading the firmware.
Manually flash stock firmware on Nokia 8
You can make use of the Nokia OST (Online Service Tool) to update your Nokia 8 smartphone with the latest firmware update.
Install the latest Nokia OST tool.
Double click on OnlineUpdateTool.exe.
Tap on the Next button.
Locate that downloaded firmware file in your PC.
Now you need to reboot your phone to the Download Mode. To do this Turn off your phone>>Connect USB cable to your phone>>press and hold Volume + Power button together.
Select the firmware file and click on Edit Phone Information option.
Click OK.
The firmware flashing process will start.
That's it!
Install via QFIL Tool
There is another method via which you can install the firmware file on your Nokia 8 smartphone. Just press the button below to open a guide on how to use the Qualcomm Flash Image loader Tool.
Instructions to Install via QFIL Tool
So, there you have it from my side in this post. I hope you guys liked this software update tracker for the Nokia 8 phone. Note that whenever a new update will be available for the Nokia 8 phone, we will update this post. So, do check this post often. Make sure to subscribe to our YouTube Channel for awesome videos related to Android and Gaming. Until the next post…Cheers!