This is no shortage of legendary weapons in the Borderlands 3 game. Guns like Kaoson, Reflux is available at a specific difficulty and are available at specific locations. The same is in the case with the NoPewPew legendary weapon. The NoPewPew assault rifle is a very special weapon that can only be obtained from enemies you come across in Revenge of the Cartels. For those who do not know, the Revenge of the Cartels is the seasonal event that is ongoing from April 23 to June 4, 2020. However, seeing the weapon and its popularity, it is sure that this gun will be brought back at some point in the future after the event gets over.
If you also happen to play the Borderlands 3 game and are looking for ways via which you can get your hands on the legendary NoPewPew weapon, then you have stumbled on the right place as in this post, we will guide you on how you can get the NoPewPew weapon in Borderlands 3 game. So, that being said, let us take a look at the article itself: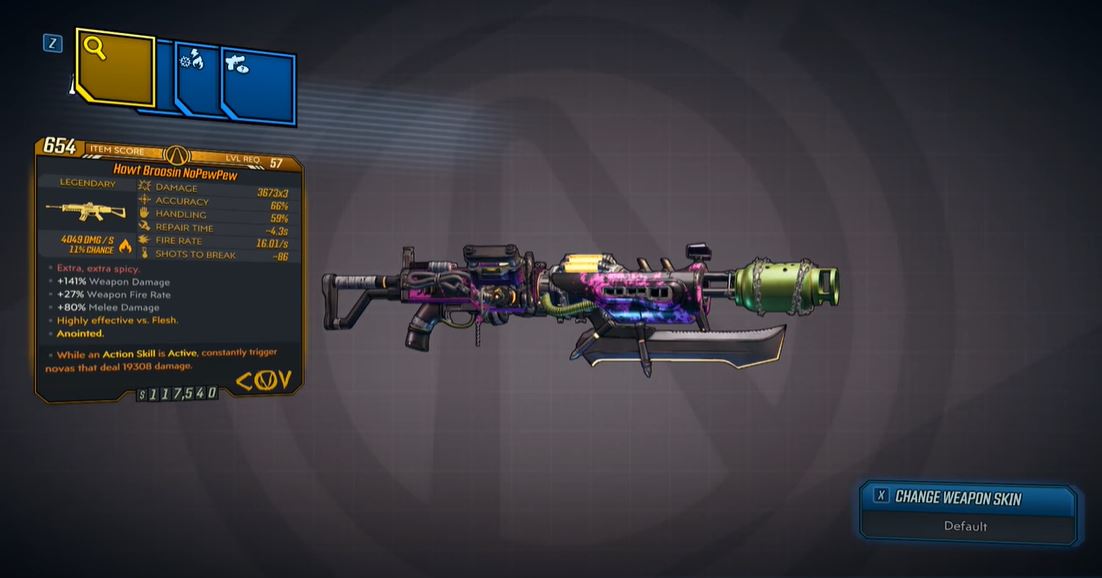 How to Get NoPewPew in Borderlands 3
You do not need to be at a certain difficulty level to get your hands on the NoPewPew weapon.
It can be obtained from the Villa Ultraviolet area.
Make sure to enable the Revenge of the Cartels event.
Now, head to Sanctuary, who has a side quest for the Revenge of the Cartel event.
Once you have gathered the quest, you can run anywhere and kill the glowing enemies.
These spawn enemies will drop pieces of intelligence, which you need to collect a total of 30 in order to open up the portal next to Maurice.
Enter the portal and start killing and you need to kill any two bosses from The Tenderizer, Roaster, and Joey Ultraviolet.
The NoPewPew is pretty roaring and fires 3 shots at the cost of one ammo. When shot, it gives out a pool of lava at the location where you have killed the enemy. It is a pretty nice assault rifle that does a lot of damage. The accuracy is pretty low so, it is advised to use this weapon for close range.
So, there you have it from my side in this post. I hope you guys liked this post and were able to get the NoPewPew weapon in the Borderlands 3 game. Let us know if you were successful or not following the above-mentioned methods. Until the next post…Cheers!