With leaked images of OnePlus 6 surfacing all over the internet, it's time to take a look at what the internet knows about the device so far. People are eager to find out about the OnePlus 6 replacing the already successful 5T which joined the 18:9 bezel-less trend. Since the leaks about soon to be announced OnePlus 6, it made quite a lot of buzz on the internet regarding the design elements, price and storage options. So let us find out where internet is standing in the case of OnePlus's next flagship.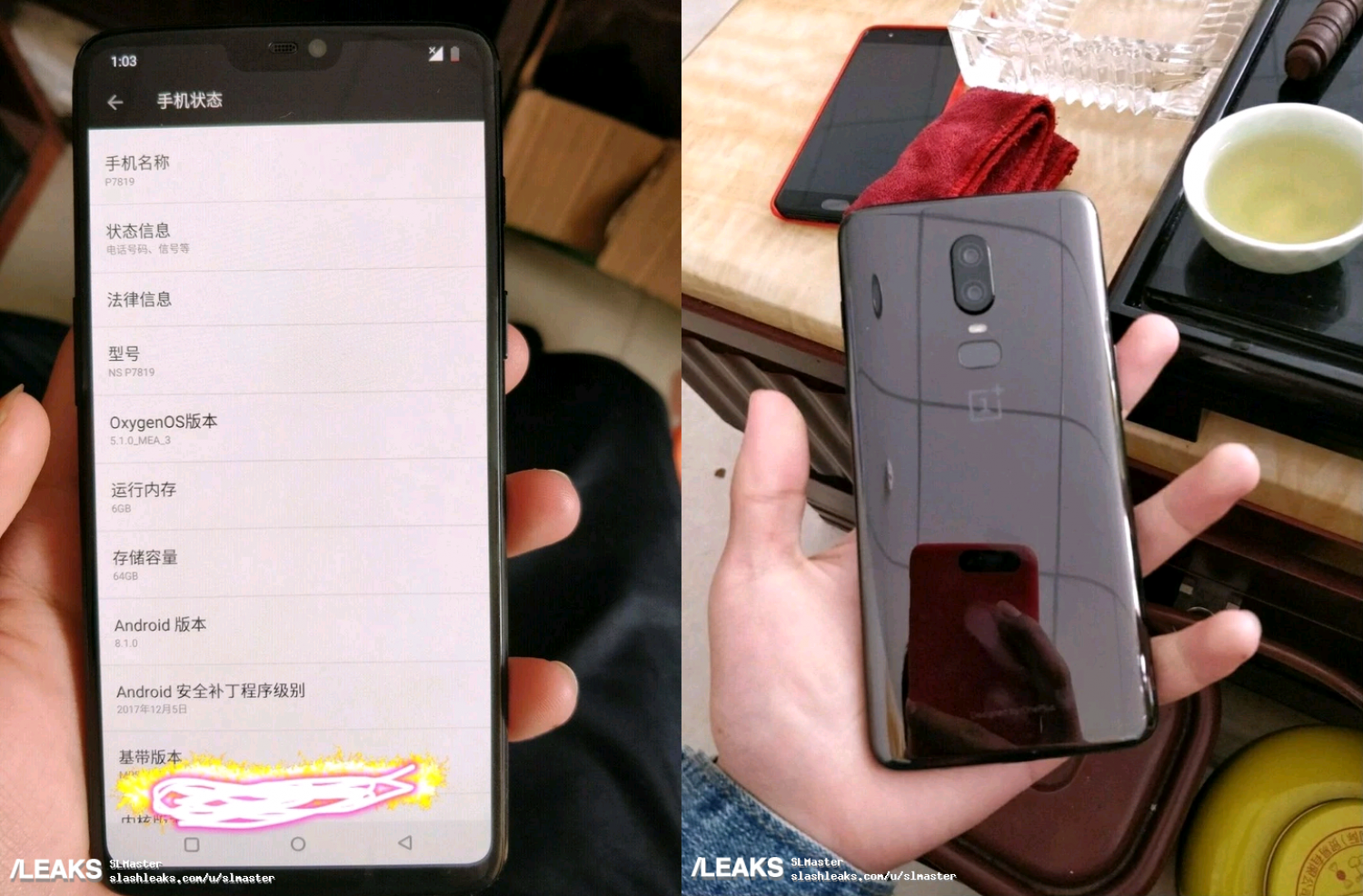 These are the first image to show the alleged design of OnePlus 6. If these images are to be believed, OnePlus comes with a notch on the top of display housing an earpiece, selfie camera and other sensors, which is just like a rip off from the iPhone X. Rumors also claim that the OnePlus 6 smartphone will be a clone of the Oppo R15, releasing sooner than OnePlus 6. According to the image the device is equipped with 6GB of RAM and 64GB of Storage which runs on Oxygen OS based on Android Oreo 8.1. On the other side of the device, there are these two cameras with a bump on shiny Samsung looking surface with a redesigned fingerprint sensor.
While the internet is absorbing the design changes of what might be the next flagship from OnePlus, this image showed up on Slashleaks mentioning ithome article as a source which suspects below snippet to be a part of some internal conference.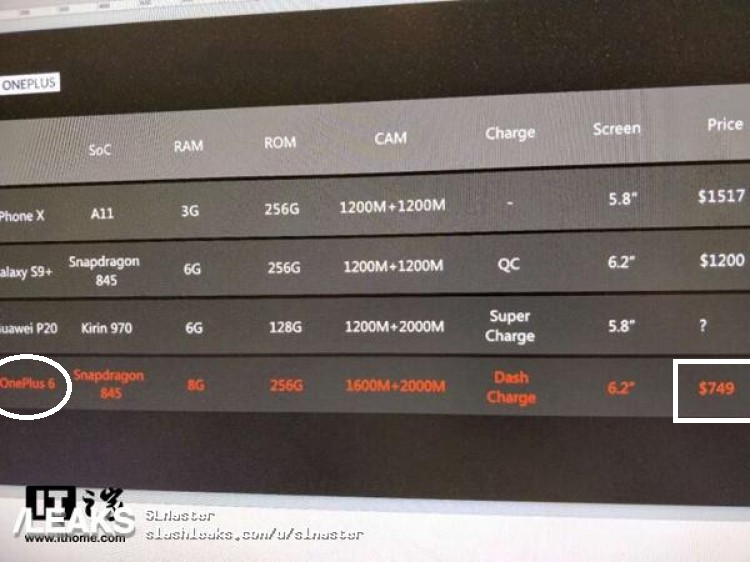 The snippet has all the major players in the mobile market along with their price tag for respective highest configured devices. There is a 256GB iPhone X, a 256GB Samsung Galaxy S9+ and there is OnePlus 6 at the very end of the list which is highlighted with a price of $749 for a 256GB variant.
A couple of days ago Techslize came up with this image, which seems to have alleged the specifications of OnePlus 6. According to the image leak, OnePlus 6 is equipped with Qualcomm's newest Snapdragon 845 SOC running at 2.7GHz coupled with 6GB of RAM and 128GB storage. In the display category, it comes with 6.28 inches AMOLED at 2280×1080 resolution. Cameras being 20MP f/2.0 selfie camera and a dual camera set up with 16MP and 20MP at the back.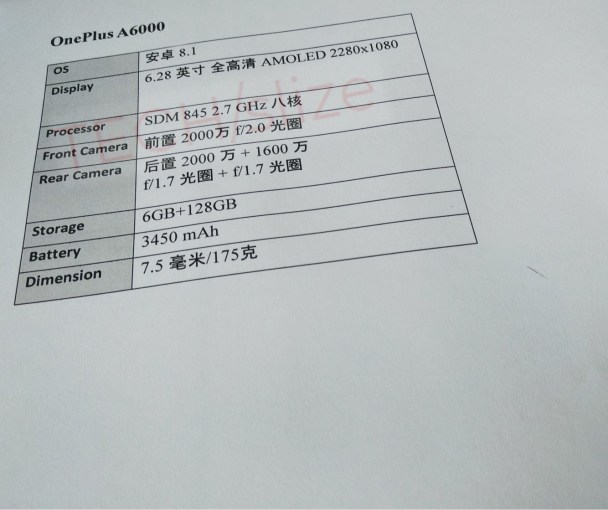 Is OnePlus going to price a top of the line device with 256GB of storage at $749??
If so what will be the base model is going to be priced at?
Is there a third variant available apart from the 256GB and 64GB?
Deriving answers from a question that has no base on is tough, for all we know these are just speculations which are not confirmed by any reliable sources. All these questions can be answered only when OnePlus speaks out or at least releases a date for its next 'flagship killer'.