Since the iPhone X, the whole idea of the perfect smartphone design has changed a lot. The display notch which got common among smartphone users is now high trending. A lot of smartphone manufacturers have come up with new devices with the same design and addition of display notch. Now the latest reports suggest that the OnePlus 6 will also get a similar design.
After the success of the two flagships of OnePlus in the year of 2017, a lot of expectations are kept by users in OnePlus 6. Previously an image of the rear of OnePlus 6 came out suggesting a wood-back. And now a new image said to be of OnePlus 6 shows a design with a display notch similar to iPhone X added. The CEO of OnePlus 'Carl Pei' has also confirmed that the design of OnePlus will get a notch.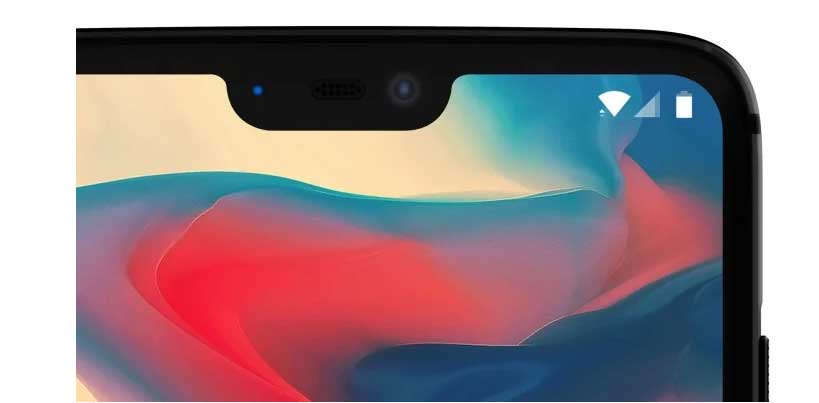 With a lot of criticism about the notch going on currently, Carl Pei doesn't forget to mention that OnePlus 6 will be more than just a copied iPhone X design. The CEO mentions that the OnePlus 6 notch will be different from the one available on other Android devices. The notch added to the new flagship is smaller than that seen in the iPhone X. But it is slightly larger in size than the notch in the Essential phone. With a smaller notch, it is common for a user to be worried about the quality of camera and earpiece. But Carl Pei says the size of notch won't affect the quality of OnePlus 6 camera and earpiece.
The OnePlus team is reportedly testing different apps with OnePlus to find out which will face compatibility issue with the notch. The real problem will come when watching videos on the device. We will have to wait and see how OnePlus will tackle this problem. A face unlock feature along with the fingerprint scanner is expected to come with OnePlus 6. Gesture support will also be added similar to those in iPhone X.