OnePlus 7 and 7 Pro are receiving a new beta update which brings the December 2019 security patch. The latest OxygenOS Open Beta 8 also resolves the crashing issue of the camera app. This beta should fix up the black screen issue of the stock camera on the devices. Mistouches during the phone's pocket mode have also been optimized with the current software update.
Users have revealed that the current beta update brings the One hand mode to the OnePlus 7 and 7 Pro. By swiping down on the left or the right edge of the screen, will allow you to reach the parts of the display that is otherwise difficult to reach using your thumb. To get back to the original display, simply you can swipe back.
To enable the One hand mode, go to Settings > Buttons & Gestures > Quick Gestures > tap on Enable one-handed mode. Interestingly, in its official changelog, OnePlus has made no mention of this integration.

The newest beta update comes with improved system stability and bug fixes. It has also solved the display issue on the uninstalling page.
Some users have reported of white layer on the display. Now, beta updates are like this. Though they bring new features, there are chances that they may bring bugs as well. OnePlus warns regarding the same to its new beta users. So, if you are okay with minor (sometimes major) bugs on your device, then opt for the beta channel. Here is a screengrab of the white layer issue as shared by a OnePlus user.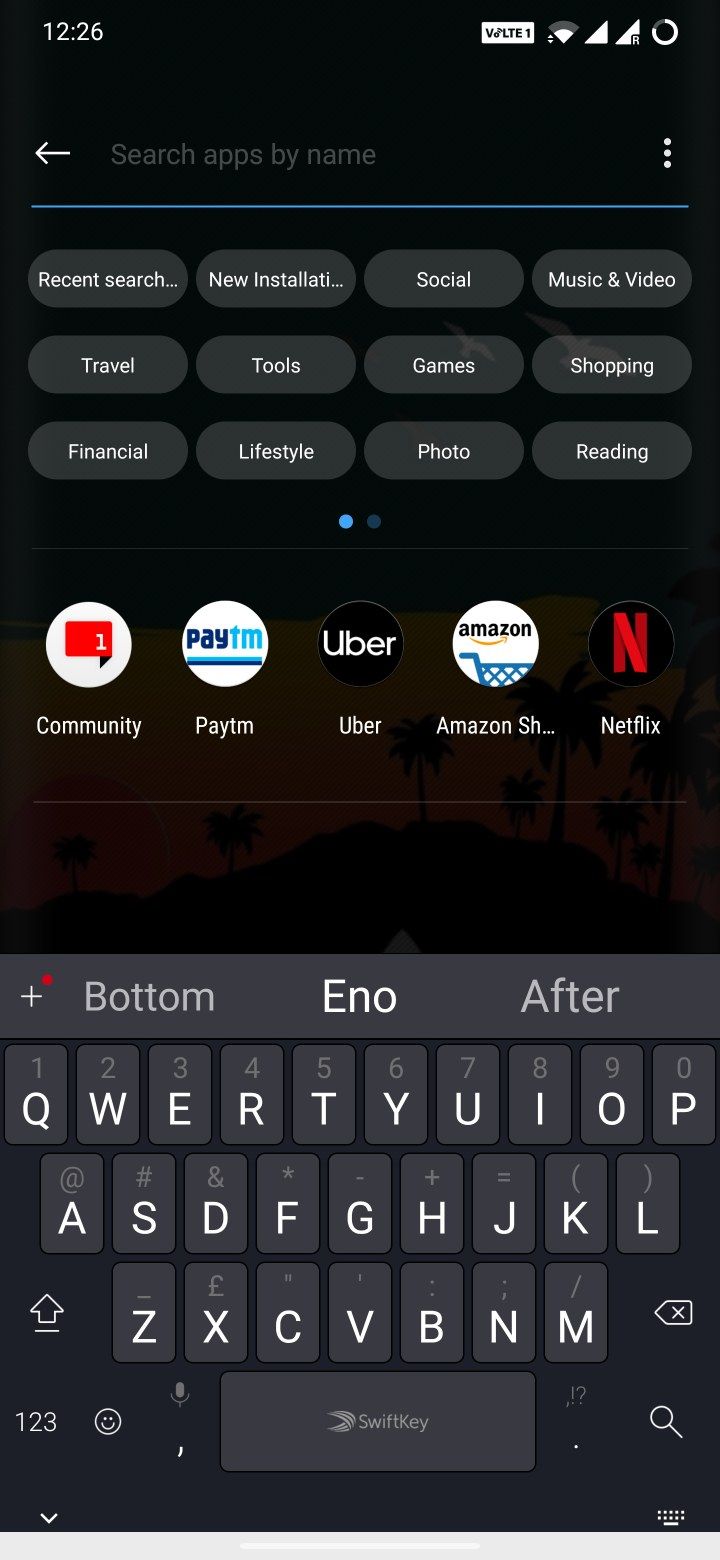 If you are in the beta channel, then automatically you should receive a notification about the new OxygenOS Open beta 8. If you have not received it, then you can check for it manually on your OnePlus 7/7 Pro.
Go to  Settings > System > tap on System Updates. Your device will check for new updates that are available. If the latest beta software is rolling in your region, then you will see the prompt to download the Open Beta 8. Follow the on-screen instructions and download it.
Use Wi-Fi to download the software seamlessly and fast as the latest beta weighs over 2 GB. Also, be mindful to have enough battery that will last the installation process. It is recommended to have a minimum of 50 % juice on your device before installing a new software update.
Also, we have our hands on the OTA zip file for the OxygenOS Open Beta 8 for OnePlus 7 Pro. Download it and use our guide How to Install OxygenOS on any OnePlus device using the FastBoot Method for installing the latest beta.
Also, you can follow our live tutorial to install new software on the OnePlus device via Local Upgrade.
So, if you use a OnePlus 7/7 Pro, then make sure not to miss out on this important beta update. Install and share your experience regarding the new One-hand mode feature in the comments section.