Just like the last year, Samsung has continued its excellence in providing the software update to its eligible devices from entry-level to flagship models even in 2020. Currently, the OneUI 2.1 is now live for the Samsung Galaxy Note 10 Plus in Germany. Samsung's One UI is one of the best custom skins available in the market. Most importantly, the One UI generation has changed the game for Samsung Galaxy devices from Android 9.0 Pie. While the latest One UI 2.0 version is based on Android 10.
Now, the company has started pushing the latest One UI 2.1 skin version for the eligible devices which is a more refined version with improved system stability, faster app launches, smoother transition animations, plenty of other bug fixes, and more. Now, talking about the OneUI 2.1 update, Samsung has also confirmed that both the Galaxy Note 9 and Galaxy S9 lineup devices will soon receive it. The unlocked variants of Galaxy Note 10+ in Germany are lucky enough to receive this update.
Meanwhile, the Samsung Galaxy S10+ German variant users are also getting the latest OneUI 2.1 update that brings AR Emoji, Pro Video mode, 4K video recording @60fps using the selfie camera, Quick Sharing, Music Share, etc. Right now, the Galaxy S10, Note 10, and all the Lite models are also receiving most of the One UI 2.1 features via OTA. As the OTA update is rolling out in a phased manner, it can take some time to hit all the units completely. So, always check for OTA updates on your handset manually.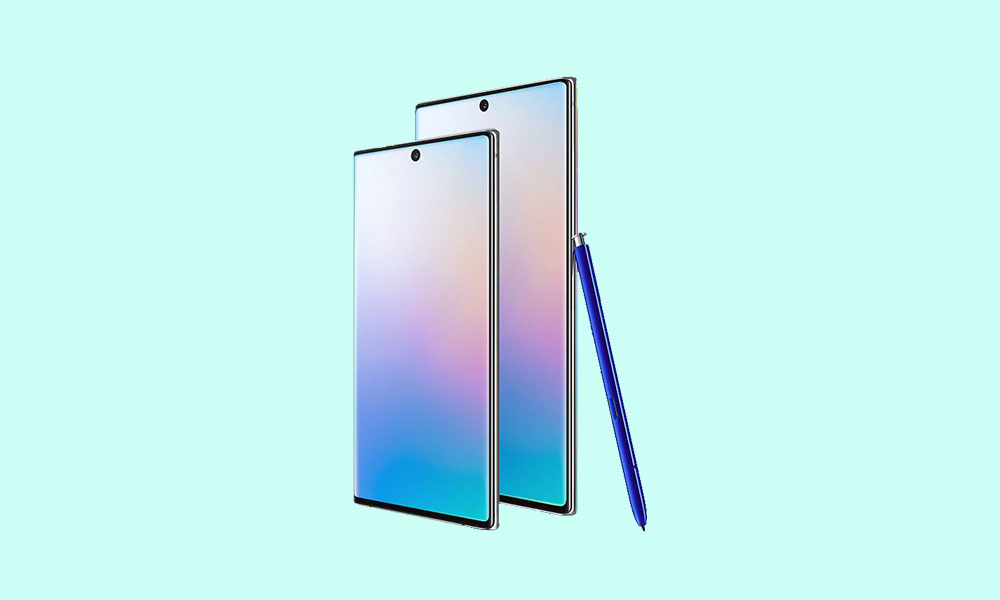 Now, talking about the OneUI 2.1 update for the Samsung Galaxy Note 10 Plus German variants, it bumps up a new software version having CTC9 & CTC7 with April 2020 Security Patch and weighs around 1.7GB in size. This new security patch update brings increased system security and stability. Now, without further ado, let's jump into the full update changelog below of the One UI 2.1 skin.
Changelog: OneUI 2.1
Camera

New Mode: Single Take
New Mode: Pro Video
New Feature: Custom Filters
New Feature: Night Hyperlapse
New Setting: Smart Selfie Angle
Front camera can now record 4K at 60 FPS.
Holding shutter button now starts video in photo mode
Burst/GIF functionality has been moved from holding the shutter button to swiping it from the edge.
'AR Emoji' in 'More' is now 'AR Zone'. 'AR Zone' groups all AR related camera functions into one app. Some AR apps have also been updated and improved.

Settings

Visual and layout updates to 'Display', 'Software Update' and 'Wi-Fi' sections.

Samsung Keyboard

Redesigned with an updated look
Haptic feedback when deleting text
Undo Gesture
New Option: Keep symbol panel open
New Shortcut: Keyboard Size
New Feature: Search
New Feature: Translate
New Feature: Samsung Pass

System

New Feature: Quick Share
New Feature: Music Share
New Feature: Deep Sleeping Apps
New MultiStar Feature: Multi Focus
New Gallery Feature: Clean View
New Gallery Feature: Crop button when zooming in photos.
New Messages Feature: Categories
New My Files Feature: FTP/SMB Support
New animation when using fingerprint
Changed positioning of status bar icons
Updated message prompts
Additional screen zoom options have been added
This updated should bring support for NavStar for those having issues. Make sure to reinstall.
Photo editor is improved and has new image resize functionality.
Apps can now be kept open for quick launching.
As there are no download links available for the OneUI 2.1 Galaxy Note 10 Plus yet, you have to wait for the official OTA update notification. Till then, stay tuned for more info.