Today Google started rolling January 2018 security patch update for Nexus and Pixel supported devices. The update has started to roll as we speak. For Pixel 2 and Pixel 2 XL, the software version bumps to OPM1.171019.013. Now you can install the January 2018 Security patch update on Google Pixel 2 and Pixel 2 XL by either OTA (Over the air) or via flashing the factory image given below.
The update is currently rolling via OTA to the users in a phase-wise manner. You will receive the OTA update anytime soon on your phone. If not, then simply check for the OTA update manually by following the below-given instructions.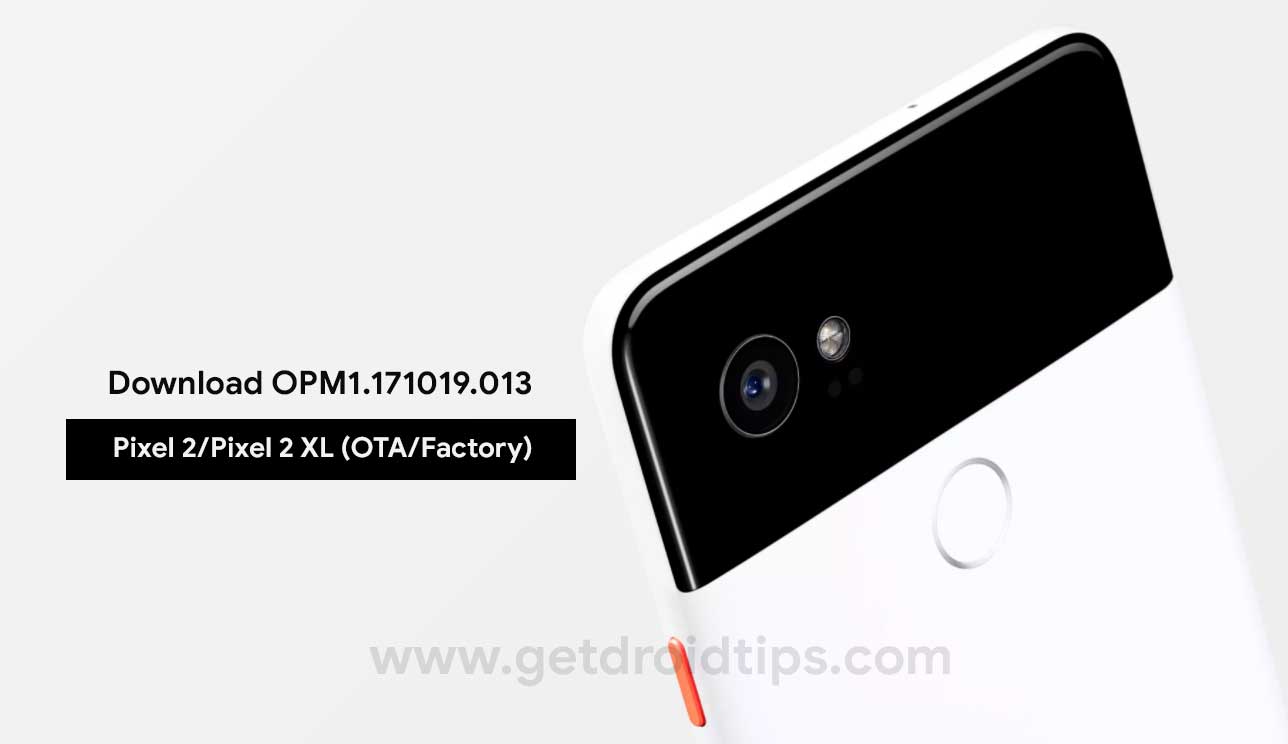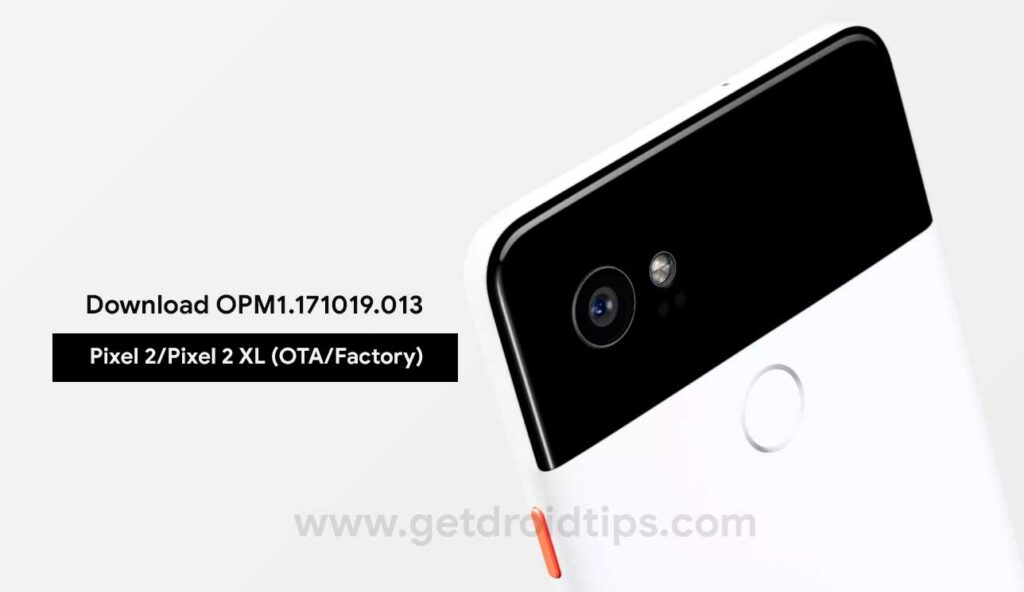 Still not received the update? then don't worry! Read the below instructions to check the OTA update manually.
Go to Settings –> System menu –> System Update
Now tap on the Check for Update option. This way you can check if you have the OTA update on your phone. If you have the update, then simply hit the download button to start the upgrade process.
In case if no update has been received, then don't get panic. Here we have shared both the OTA and Factory image for the build OPM1.171019.013. Now you can download the OPM1.171019.013 January Security patch update for Pixel 2 and 2 XL. Follow the below step by step instructions to update Pixel 2 to January Security Patch for 2018. So what are you waiting for? Start the upgrade process to keep your device safe from the malware and security breach.
Download OPM1.171019.013 January 2018 for Pixel 2/2 XL
OPM1.171019.013 for Pixel 2: Factory image / Download OTA
OPM1.171019.013 for Pixel 2 XL: Factory Image / Download 
Steps to Install OPM1.171019.013 Update on Pixel 2/Pixel 2 XL via OTA:
For installing the OTA Update on your device, you need to follow the below steps. Also, make sure download the required tools and drivers on your PC.
Requirements:
Here we have used the same adb sideload method to flash the OTA file. This method is recommended. Still, you need to read carefully before flashing the device. We are not responsible for any damage or cause. We already written an article on How to flash using ADB Sideload command.
Follow Guide to Install OTA using ADB Sideload Method
Steps to Install OPM1.171019.013 Update on Pixel 2/Pixel 2 XL via Factory image:
We don't usually recommend this method to newbie. So make sure you know what you are doing. Follow the pre-requisite before trying this method. With this method, you can flash the full factory images on your Pixel 2 and 2 XL.
Requirements:
Process to installation
Once you have followed the below requirements, Now you can open the ADB fastboot folder on your PC. It may there either on your desktop or C:/ADB i.e. Windows C drive.
Next step is to extract the files of OPM1.171019.013 and move the files to ADB folder.
Now in the same ADB fastboot folder, press and hold the 'Shift" key and right-click on anywhere inside the folder to select 'Open command window here.' 
In the command prompt windows need to enter a command for which your phone has to be connected to your computer system. The command is as follow:


adb devices

This command will show if the device is attached to the PC properly.

Using the following command boot your handset into bootloader mode.


adb reboot bootloader

Your phone will now automatically reboot itself into the bootloader mode
Finally, you can now begin the installation of OPM1.171019.013on your Pixel 2 or 2 XL. Firstly, open the Android 8.1 files that are present in the folder of ADB and simultaneously locate the flash-all script. To run the files double click on it to begin the installing process on your phone.
You will be asked to press any key to exit as soon as you are through with flashing the OPM1.171019.013 build. Please do not exit from the terminal unless you are asked to do so.
Lastly, all you need to do is reboot your Android device. Now you will be running the latest Google Android Security patch level for January 2018 on Pixel 2/2XL.