Starting this year, Oppo launched its new brand smartphone in the Indian market, called Oppo Realme 1. Now the company getting close to unveil the successor of the phone, called Oppo Realme 2. An image of the unannounced Realme 2 appeared on online on the company's official website ahead of official launch. However, now the image has since been taken down.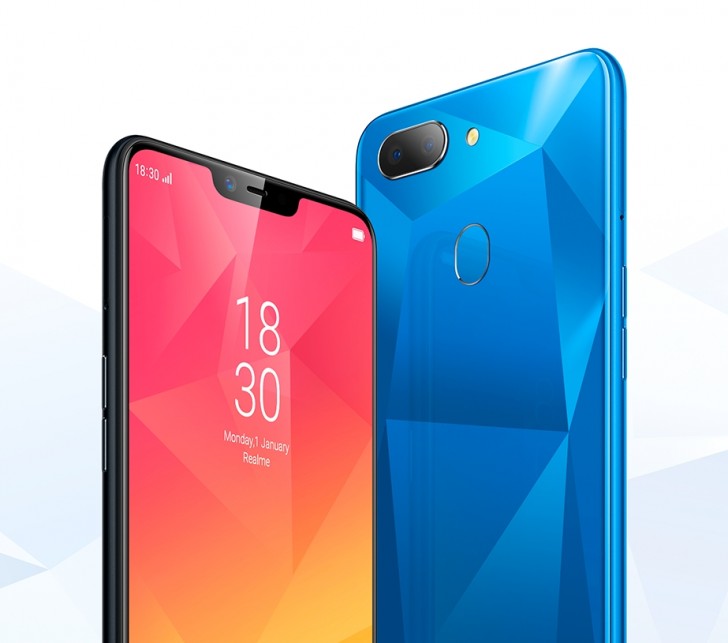 The leaked image revealed the new Oppo's Realme 2 from the front and back side of the phone. However, there is no accompanying information about the phone. So, we can't tell you about the specifications of the Realme 2. But the image reveals some features of the phone, including, dual rear camera. It's predecessor featured with only a single camera on the back side.
According to the leaked image, the Realme 2 will have a similar geometric pattern (diamond-like texture effect) underneath design on the glass back panel as the Realme 1. There are two color variants in the image, Black and Blue. On the back side, there are dual camera sensors present along with LED flash. On the back side, there is a fingerprint scanner placed which was missing entirely in its predecessor.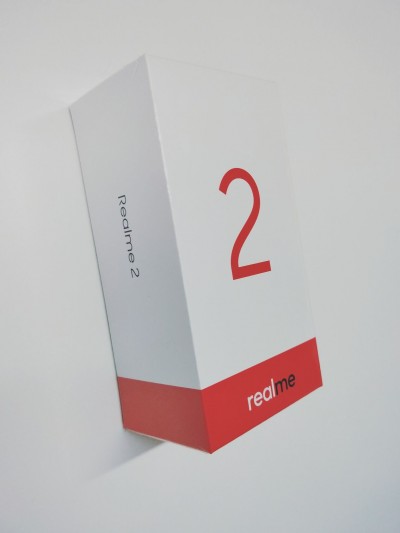 On the other hand, unlike the Realme 1, the Oppo Realme 2 will come with popular notch design on the top of the display. The phone will also have a bezel-less design. In the image, the volume rocker keys placed on the right side along with SIM card tray. The power/unlock button expected to place on the left side.
However, there is no detail about the specs of the phone. The Oppo Realme 2 looks similar to the few company's phones like Oppo F7 and recently launched Oppo F9. The Realme 2 expected to power by the same MediaTek MT6771 Helio P60 processor as its predecessor. The phone could come with a 6.23-inch display with 2280 x 1080 pixels of resolution, up to 6 GB of RAM and 16-megapixel and 2-megapixel rear cameras. Remember these specs are speculation.
The Oppo Realme 2 expected to available under INR 20,000 ($285)price tag. It may compete with Xiaomi's Mi A2 smartphone. For the exact specifications, pricing, and availability details, we have to for the official launch event of the phone.