The recent updates done to the fantastic Soroborean game have added beauty and adventure, which means more to the players of the game. Among the two new additions are the Hex mage skills. Knowing how to use this skill is essential for your progression and success at the game. To acknowledge everything regarding Hex Mage Skills in Outward, you need a definite guide.
The skills are available at Ella lockwell, and you can quickly learn these skills to improve your gameplay. For this purpose, this article will run through the Hex Mage skills, helping you to have a perfect grasp of what the skill entails. The Hex mage skills in Outward: The Soroboreans are divided into three: Universal, breakthrough, and specialization. In the article below, we'll look at the Hex Mage Skills guide in Outward: The Soroboreans.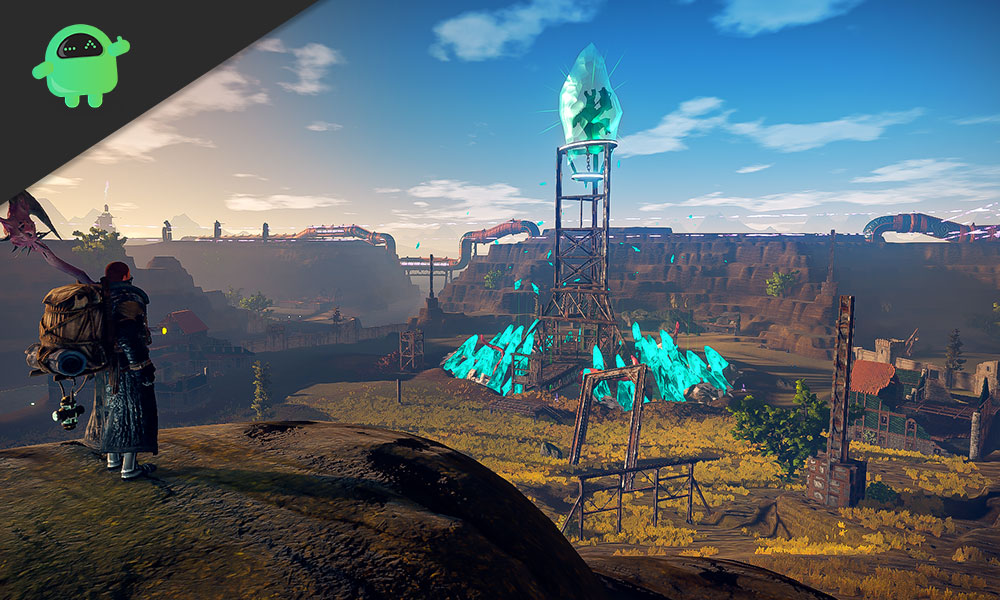 Outward: The Soroboreans Hex Mage Skills Guide
1. Universal skills
This is the simplest of all three skills available to everyone, and you don't need to learn any other skill like breakthrough before using it, The universal skill is further divided into three:
Nightmares: This skill gives you up to 50% of Max's stamina and reduces max mana burn by over 25%. It also reduces the max stamina burn recovery process by 25%
Jinx: while this skill is available for 50 silver when used, it helps you to with a  random Hex debuff on the target. This skill has a cooldown of 5 seconds and also costs eight mana
Torment: In order to activate this skill, you will need to have 100 slivers, and the skill helps to trigger the reaction of enemies affected by Hex. This skill comes with a cooldown of 10 seconds, a cost of 10 mana, and needs 100 silver.
2. Breakthrough skills
The breakthrough skill is a level two skill and comes with more advanced features and mechanisms than universal skills. There's a single skill under the breakthrough skill, called the bloodlust. Also, you must get the Breakthrough skills in order to be able to make use of the remaining ones.
Bloodlust:

This skill requires 500 silvers to activate and equips you with more stamina and a recovery period calculated at 5 HP, and boosts Mana burns upon every death around the caster.
3. Specialization skills
Specialization skills are the most advanced of all three hex mage skills. They are also more powerful and will require you to learn breakthrough skills before you can dive into the specialization skills. The specialization skills are four in number, each having its own peculiar feature.
Lockwell's revelation: this skill allows you to increase the damage you can do to your enemy by over 50% when tired, and this can drop to 30% when very tired. The skill requires 600 silver to learn.
Rupture:This skill allows you to detonate all your hexes on enemies that are nearby and require 600 slivers to activate, and has a cooldown of 10 seconds, costing 10 mana
Cleanse: This particular skill requires 600 slivers to activate, 50% corruption, and a Mana stone. This skill creates a Dark Stone and reduces 30% corruption. The cleanse skill also helps you suffer Extreme Bleeding and 65 Decay Damage.
Blood Sigil: This skill requires 700 silver, dark stone, and 7 Mana to activate. It creates a magical circle on the ground when used. Some skills that you cast within this circle will become more effective.
The recent additions made to the Soroborean's game adds to the game's overall effectiveness and seeks to improve the game. This update and skills provide you a better opportunity to bring down your enemies and make you a winner anytime. That said, we hope reading the article above has equipped you with some bit of information. Please let us know by commenting down below if you have any further queries regarding the same.
Also, check out our iPhone Tips and Tricks, PC tips and tricks, and Android Tips and Tricks if you've got queries for it or want help. Thank you!