Just like in real life, GTA is a clear hit game with a huge amount of possibilities. Whether it be shooting, killing, destroying, driving…there's plenty lot that players can do. When it comes to GTA Online, things get even challenging and more fun. As the game gets more and more fun with each day, all the players want to do is discover and explore new things in the game.
This leads us to parachuting, one of the most discussed matters in the GTA forums these days. As more and more players are seeking a definite guide to using parachutes in the game, we are happily driven to prepare this guide today. If you've not yet found the right answers, then read on as this guide will help you through. So without any further ado, let's look further into the guide to use parachutes in GTA Online.
Guide to Use Parachutes in GTA Online – How to
Using parachutes in GTA online is simple if you know the exact steps to do so. Unlike the story mode, you won't find parachutes on high points such as mountains in GTA online. In order to get parachute in GTA online, you first need to purchase one. To purchase a parachute, you need to go to those ammunition stores (marked by a gun in the map). You'll find parachutes in various colors in these stores that you can buy. Now that you own parachute, the next step is to go to a higher ground that is apt for parachuting.
Locations such as the Maze Bank Tower or Mount Chiliad are really high from the ground and are the perfects spots for parachuting. If you find these or any other locations as high or close to its height, go to the top and equip your parachute. Then, simply make the jump and press the respective button that'll open the parachute. Click on X if you use PS3/PS4 to open the parachute, A if you're on Xbox One/360, and LMB on PC.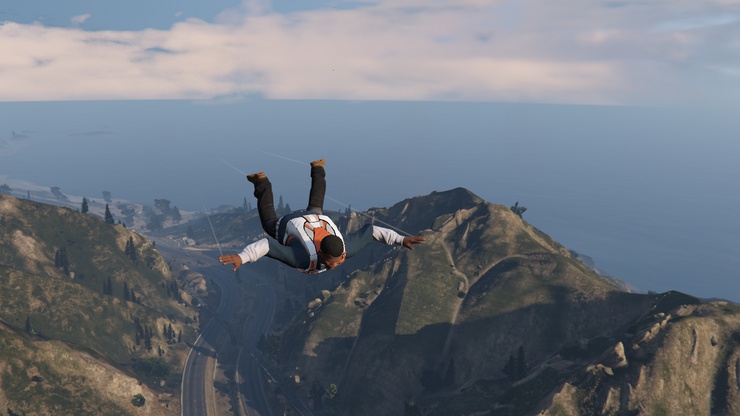 Summing up our guide, the first you need to do is, of course, to get yourself a parachute that you can jump with. To get one, simply go into any of the ammunition stores close to you and buy a parachute of your choice. Once you have that, simply go to higher ground like Maze Bank Tower or Mount Chiliad, equip the parachute, and make the jump.
While you're in the air, press the respective button mentioned above that'll open the parachute. That said, we hope reading the guide above has brought some valuable information and help to you. Please let us know by commenting down below if you have any further queries regarding the same.
Also, check out our iPhone Tips and Tricks, PC tips and tricks, and Android Tips and Tricks if you've got queries for it or want help. Thank you!