Our phones, laptops, PCs, and even online accounts everything is password protected these days, and it is advisable to put in a password that is hard to guess. It must be a combination of digits, alphabets, and special characters to make it even harder to predict and even harder to remember. We all have been there where we forget our device or account's password but, you don't always have the option to retrieve the password. That's where PassFab comes into the picture. PassFab is a company that is committed to providing a world-class solution for all your password issues. It has world-class products for password recovery, password manager, and more.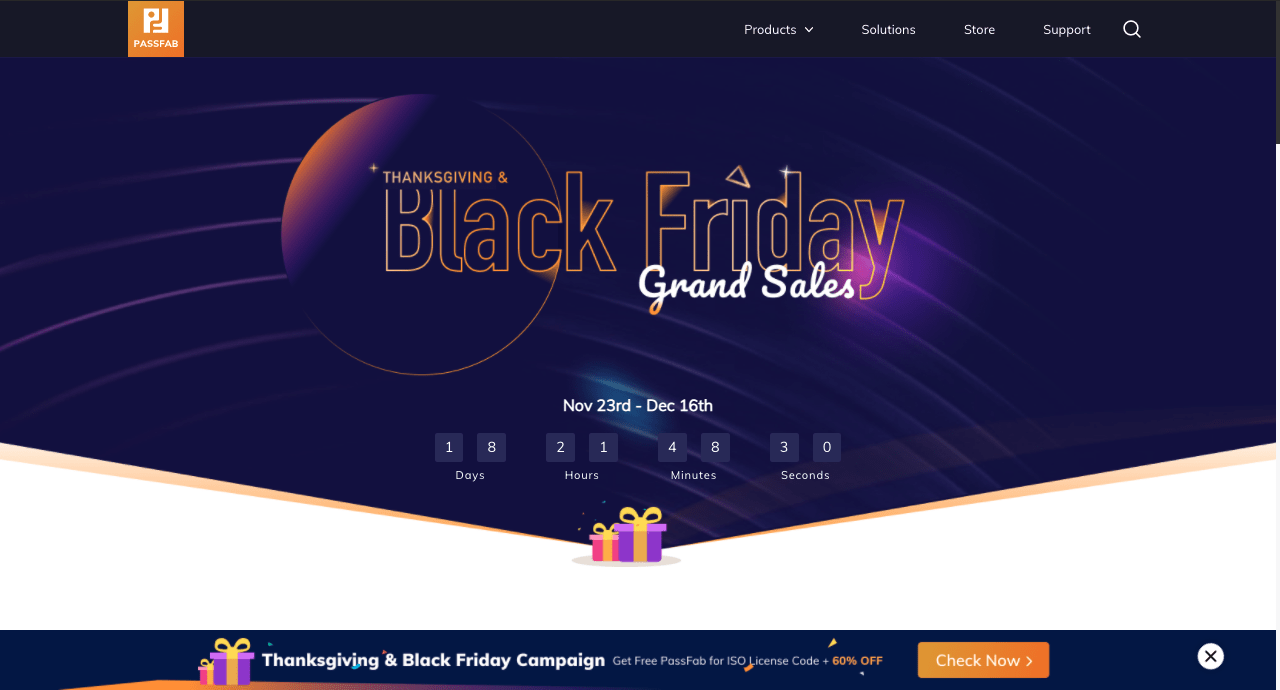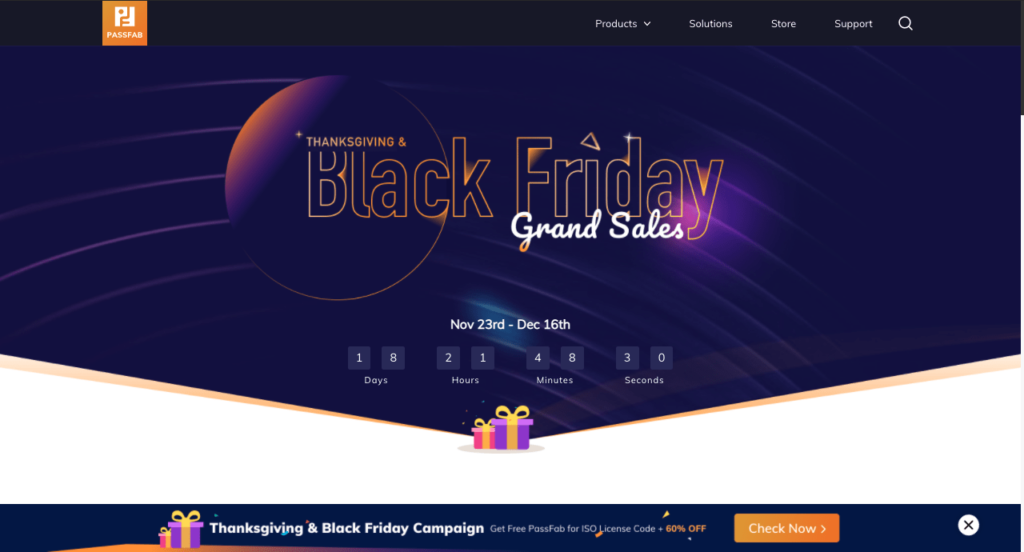 During this Thanksgiving and Black Friday, there is a grand sale going on at PassFab. The first offer is where you get a 1-month free license for PassFab for ISO – Best ISO to USB Burner. The app lets you create a bootable USB/DVD/CD from the ISO in just a few simple steps and even supports three different file systems and two partition types that makes it really flexible and reliable. Though the license costs you $24.95, you can get a 1-month license absolutely free during this deal.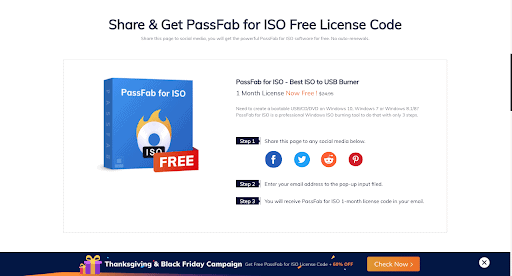 The next is the buy one get one offer where you have to buy one product from PassFab, and you get one absolutely free. This offer is valid on two apps: PassFab iPhone Unlocker and PassFab 4WinKey. PassFab iPhone Unlocker lets you bypass iPhone and iPad passcode on locked, disabled, broken screen and even removes Apple ID without password, bypass MDM from iDevices. And PassFab 4WinKey is a windows password recovery app that removes or reset admin & local user password, delete or create Windows account in just a few click.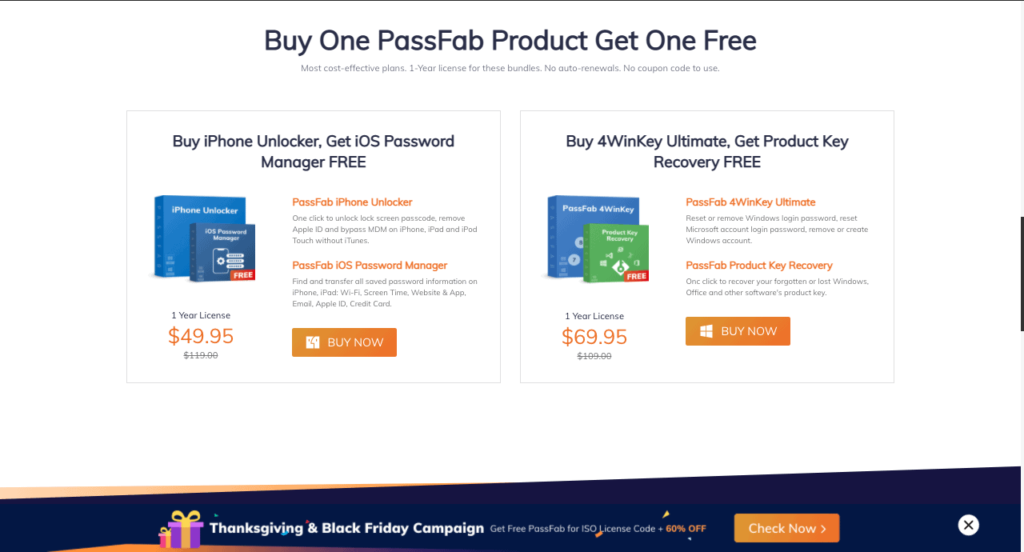 If you buy the iPhone Unlocker, you'll get iOS Password Manager for free, and if you get the 4WinKey Ultimate, you'll get Product Key Recovery for free. The iOS Password Manager lets you find all your saved passwords to your iPhone/iPad and transfer them too. And the Product Key Recovery app allows the user to find and recover lost product keys for a bunch of apps like Microsoft Office, SQL Server, and even Windows product keys.
And lastly, there is a $5 coupon code available for specific PassFab tools. All you have to do is copy-paste the code at the checkout to save $5 on specific PassFab products. And not only this there, are other hot deals as well on specific products you can check them out here.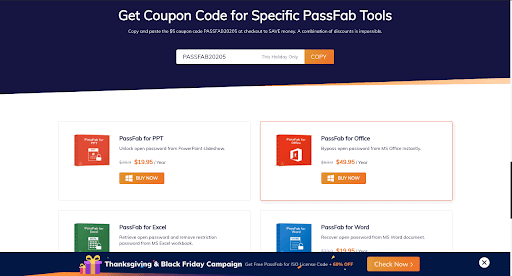 To join in and grab these hot deals, head to the holiday deals page on the PassFab website here. To avail the 1-month free license, just share the page on your social accounts, and after that, put in your e-mail address, and you'll receive a PassFab for ISO 1-month license code in your mail. These offers are valid from 23rd November to 16th December. Don't miss out on these amazing deals.