Sony is the main player in the mainstream global market of electronic devices, appliances, gadgets etc. This ult-national company has been in the game for many years now, and through these years they have gained a lot of reputation globally. They have landed in various fields and have been successful in most of them. Such a field where they became really successful is the smartphone market. With the Xperia devices, Sony has become an important part of the smartphone market years back. Since then a lot of devices were launched under the name of Xperia. The latest Xperia device by Son is the Xperia XZ1. In this guide, we will teach you how to perform a Hard reset on Sony Xperia XZ1 smartphone.
When it comes to the specification offers, the device comes with a 5.2-inch IPS LCD display. Powering the device is the Qualcomm® Snapdragon™ 835 processor and supporting this a 4 GB RAM and a 64 GB ROM is provided. The external memory can be extended up to 256 GB using micro SD. Out of the box, the device will get Android Oreo. Coming into the camera at the rear, a 19 MP sensor and a 13 MP is added to the front. The battery provided is low in capacity considering the current trends and is a 2700 mAh battery.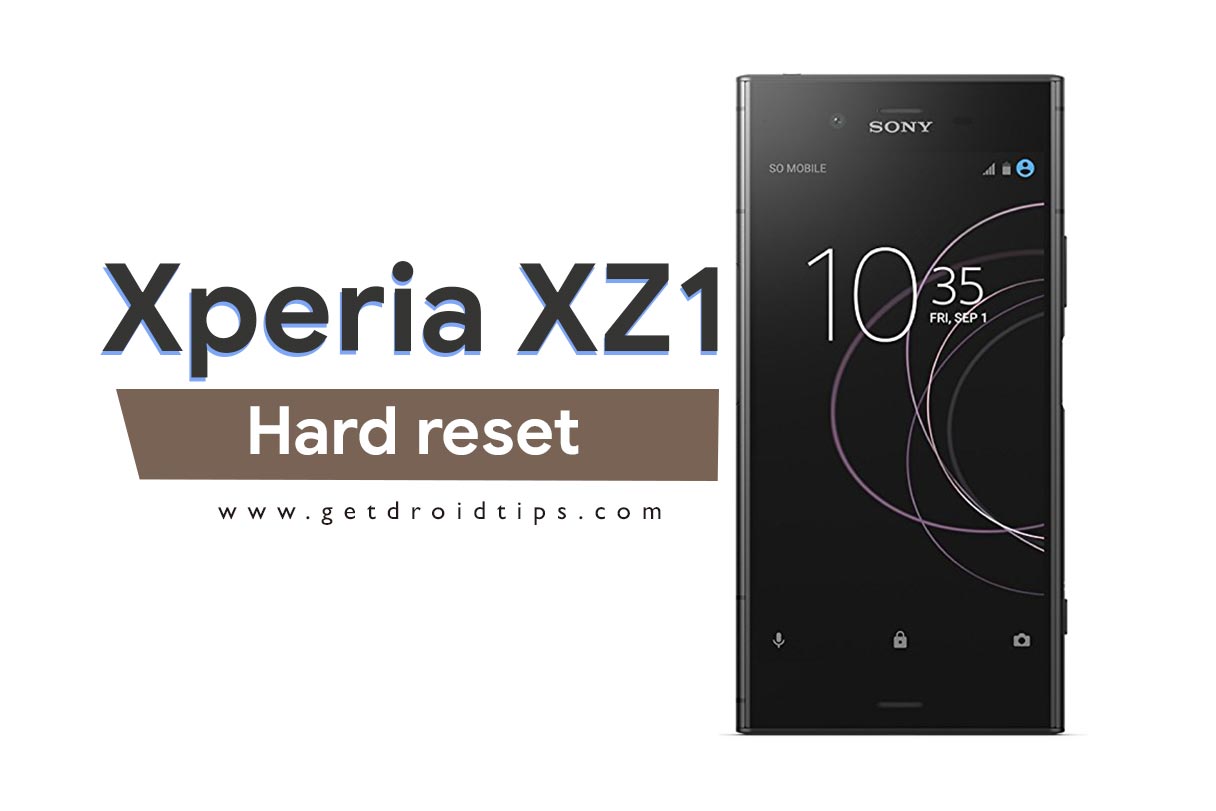 Steps to perform a Hard reset on Sony Xperia XZ1 smartphone
Hard reset or factory reset is a process by which all the data and setting of the device is completely wiped off. In this way, you will take your device back into its default condition. The device will be on the factory default condition after a hard reset. This can be an easy solution for a variety of issues associated with the device. The steps to do a hard reset on Xperia XZ1 are of two types, both are listed below.
Method 1:
Power off the device
Press and hold power button, home button, and volume up button to reach recovery mode
Use volume buttons to highlight wipe data/ factory reset and use power button to select
Confirm when prompted
Method 2:
Open settings
Scroll down and tap on back & reset
Tap on factory data reset
Now tap on Reset phone
Tap on erase everything
I hope this guide was useful in understanding how to perform a Hard reset on Sony Xperia XZ1 smartphone. If any queries or feedback, please leave a comment below.