Phasmophobia by Kinetic games is a video game involving a world of ghosts and is a horror 4 player game where several tasks are to be done while keeping down and not angering the ghosts that always come up. A variety of ghosts are included that test us differently in a manner only they can.
Now, to fight any opponent we need to know who they are and what their strengths and weaknesses are. This is where the ghost writing book comes in. It is just a diary maintained to make the players know about the ghost.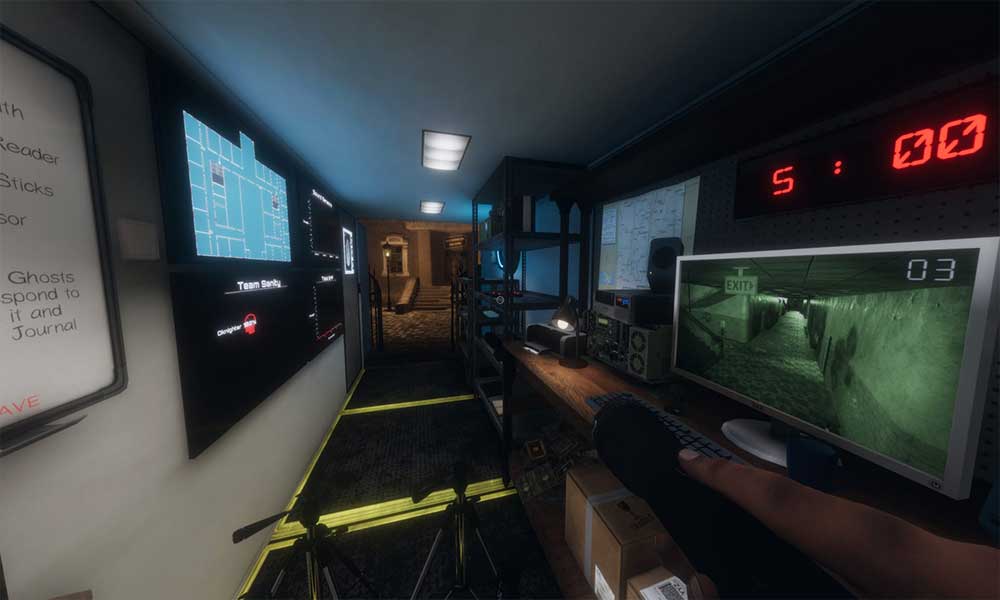 How to Get Ghost Writing book in Phasmophobia
Getting the Ghost Writing book, if done methodically, may seem easy but otherwise, it could be a task! First of all, you need to enter the room of a ghost (obviously) and press F.
A prerequisite would be a thermometer or EMF reader. Few points are to be kept in mind. The lights can be off or on when the ghosts write. Further, the book doesn't need to be on its back or a surface. It can be written while being held by you.
Even if the book is lying in the inventory in your supervision, the ghost can write in it. It usually takes some time for the ghost to approach and interact with the book but you can always ask it to write (if you see this button) or just arise by some activities.
Besides, to quicken this process or if you're running short on time (or well, patience), asking or requesting is the better way to go about it. A very helpful tip would be to place the book anywhere facing the video camera or where you could look into it, this would make it easy to identify the ghost. Also, try keeping the lights off so that it might help to be closer to the ghost.
Well, that's all we have for you with the Ghost Writing Book in Phasmophobia. Now, check out our Gaming Guides, Windows Guides, Social Media Guides, iPhone, and Android Guides to know more. Subscribe our YouTube Channel to watch awesome videos on gaming and smartphone tips and tricks.