Apple has recently launched its new iOS 14 updates in WWDC on June 22. Apple has come up with so many new features in this new iOS update. One of the most awaited features which Apple has launched in this update is Picture in Picture mode for iPhone. Most of the iOS users were craving for this feature. They have also added some more features to this Picture in Picture mode, which makes it work more smoothly. Earlier it was only for iPad, and Google was using it for so many years.
So let's talk about the feature itself. This Picture in Picture mode in iPhone works as a multitasking tool. It means you can use a streaming application alongside other applications at the same time on your iPhone. If you have used some android devices or are an android user, you may know about it. It makes your application in the size of a thumbnail by which you can use any other app simultaneously. That screen will be sticking around while you open your browser, do some chats, and change your settings you can access it through any application.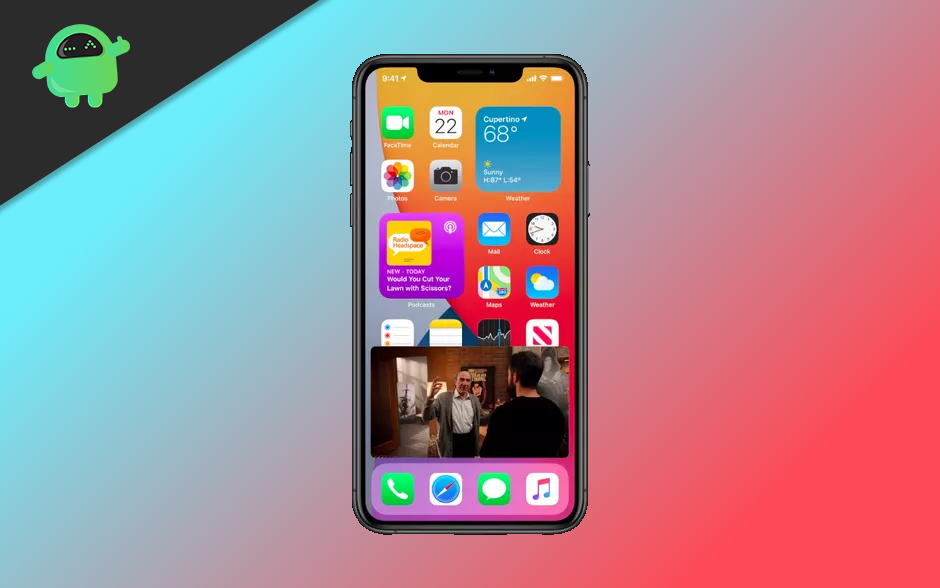 Apps Supporting Picture in Picture Mode on iOS 14
Apple may have launched this new feature, but right now, there are only limited numbers of applications that will be supporting this feature. Some of the apps that right now function with this feature are as follows:
Safari Browser
Apple TV
Podcasts
iTunes
FaceTime
Home
Music App
Netflix
Also read: iOS 14 for iPhone – Supported Device, Features, and Screenshots
But don't feel sad by not seeing your favorite app in this list because the app developers who are building these things can build the feature using mode API of Apple's PIP. So, there are so many apps that will take place on the list in the future.
How to Use Picture in Picture Mode in iPhone running iOS 14
First thing before using it on your device you needed to install ios 14 in your iPhone, right now you can get its beta version. This mode will be auto-activated in it.
Step 1: Start a video on any app which supports PIP mode.
Step 2: Tap on the PIP mode icon or select the home icon, then the video will instantly be minimized.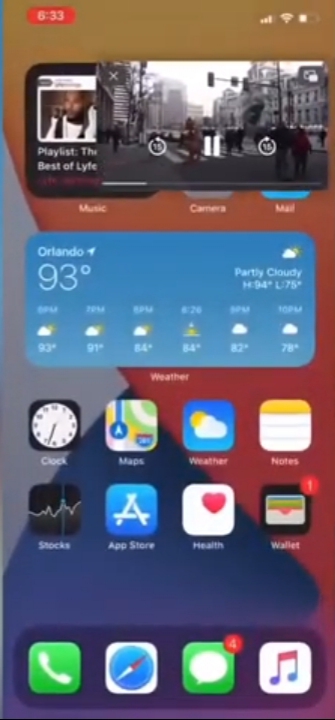 Step 3: Now you can hold it or drag it anywhere you want on the screen.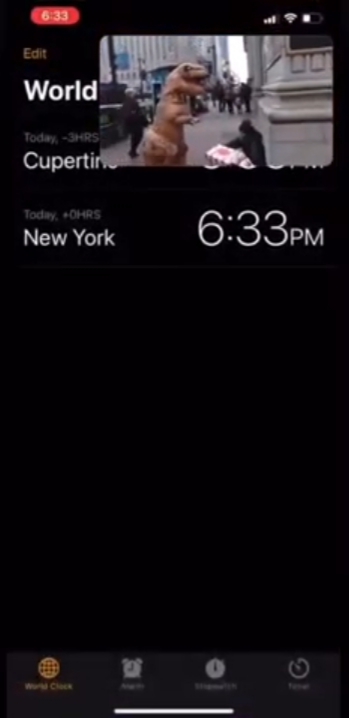 Step 4: And Navigate through different apps.
It is just that simple to use it in the first place, but there are more other things which you can do using this mode on the iPhone.
Resizing the Picture in Picture mode
For resizing this, you just have to click on it and then increase or decrease the frame. It helps you to determine the area of the screen you want to give to that particular app.
Hiding the PIP mode
While using the pip mode, sometimes you may be working on a particular app, and the other app is distracting you, then you can just slide it off to any side of your phone. You can only put it on the t or left side of the screen, depending on your choice.
The video will disappear, leaving an arrow mark tab on the side which you put it on from there you easily pull it out whenever you wanted. But you will still be able to listen to the audio from the streaming app or FaceTime app.
You can also disable the PIP mode by clicking on the PIP mode icon from the top right of the screen you minimized, to go back to the default full screen.