Pixel 4 and 4 XL were probably the most leaked smartphone till date. However, once the device was unveiled, it wasn't warmly accepted and welcomed by the tech enthusiasts across the globe. More surprisingly, Google didn't launch the Pixel 4 and 4 XL in India, which is one of the most important and biggest smartphone markets in the world. Citing governmental restrictions, Pixel 4 and 4 XL could not find the light of the day in India. But, talking about both the devices, they did bring in some new and innovative features under the hood. Google brought in the Project-Soli which is a hand based gesture system then, it went ahead with 3D Face Recognition in place of the fingerprint scanner
However, the 3D Face Recognition system on the Pixel 4 device was not as secure as the one we get on the iPhone as users can unlock their Pixel phones even with eyes closed. And according to some user reports, the face unlock has completely stopped working or shows a message  "Cannot verify face" even after re-enrolling. If we go in deep in the user reports, it comes to light that this bug has surfaced the devices after the latest January 2020 patch update.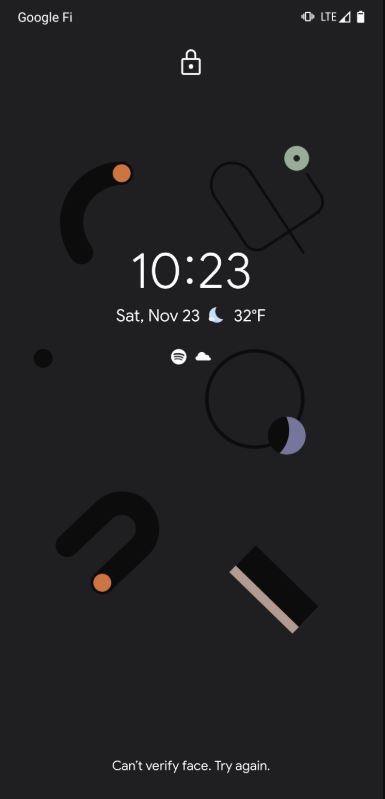 You can check out the user reports on various platforms below: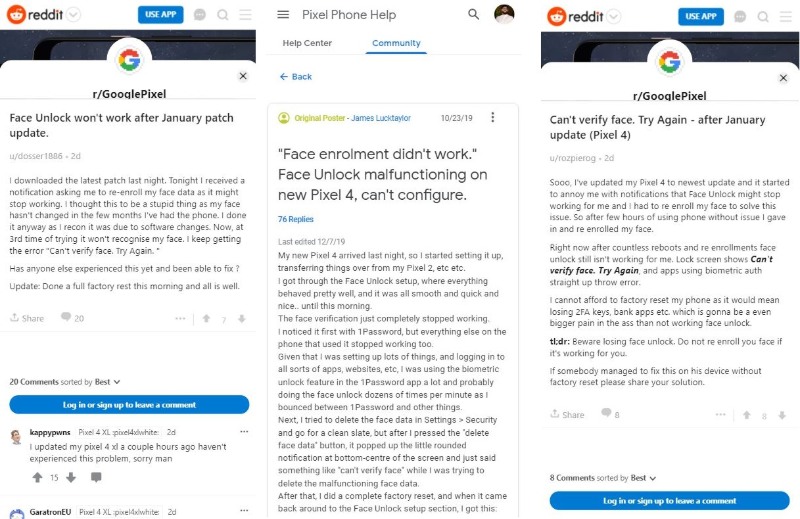 Apparently, Google suggested a solution for the users of the Pixel 4 and 4 XL. The fix was to Delete and re-enroll their face with the Face Recognition system or as a last resort perform a factory data reset to roll back things to normal. Unfortunately, this fix did not work for the majority of the users while some reported that the factory reset did the trick. We would recommend the users to switch back to using the traditional PIN or password security if the above fix does not work for them.