Cloud computing is the next big thing, and many technologies are moving towards the cloud already. The trend is now also starting to reflect on Gaming. Because of this, technologies like Geforce Now, X Cloud, and Stadia are grabbing mass attention. Stadia, being developed and run by Google, is a cloud-based gaming platform. The technology is more like an interactive streaming service that could run high-end games on a low-end machine.
Stadia is also available for mobile platforms like Android and iOS. But as mentioned already, streaming games from the cloud requires higher network bandwidth along with lower latency. Mobile networks like 4G could not deliver such performance when compared to a high-quality fiber optics connection. So how can users play on Google Stadia using 4G And 5G Mobile Data
Stadia limits its usage to Wi-fi only from its launch. But now Google is enabling and experimental feature for users to try out the feature on mobile networks. Let's see how.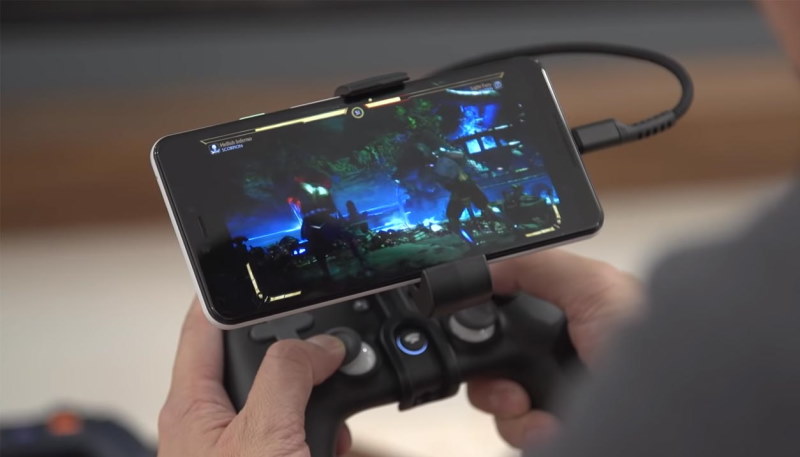 How To Play On Google Stadia On 4G And 5G Mobile Data?
As you know, the app comes with many experiments to try out before the final launch of the app. Now, the ability to run games on mobile networks is available as an experimental option. To enable it:
Tap on your avatar and tap on experiments.
Now scroll down to the option that says "Use mobile Data".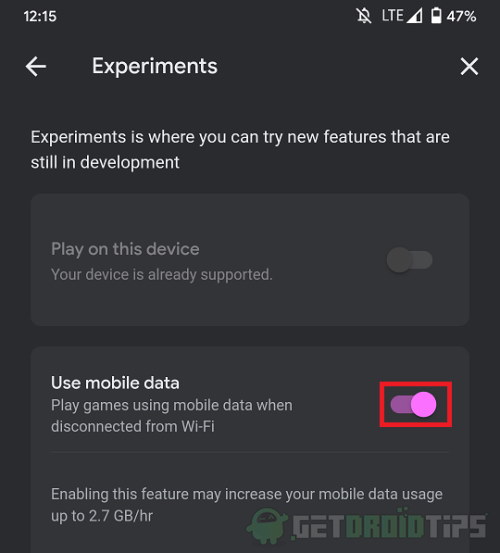 Note: Some people have notified that they have got a floating wifi icon on the main screen as a prompt to enable the option. If you did not get it, use the above-mentioned steps.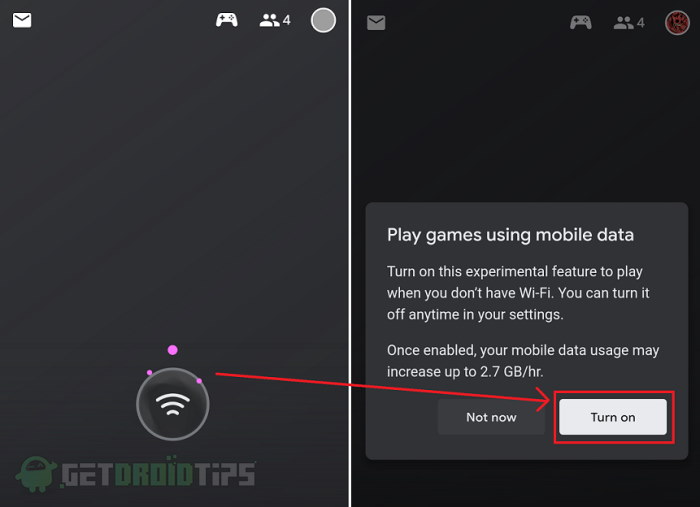 That's it, now you've enabled the option to play games using your mobile networks such as 4G or 5G.
Data Consumption
As you already know, streaming games involve a higher rate of data transmission. So, if you have a 5G connection, things will surely get benefitted. But nonetheless, you can also try this with your 4G network. Not to mention, 4G is capable of providing real-world data transmission rates at up to 100MBPS. But still, latency plays a vital role in controlling the game.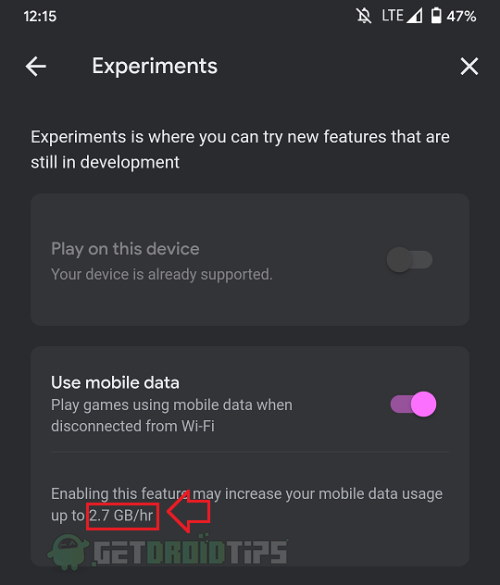 But it will depend on your location, the network service provider, etc. As far as data consumption goes, the app itself says that mobile data consumption may increase up to 2.7GB/hour. So keep an eye on your data charges. Because who would want a huge bill at the end of the month?
Conclusion
Although cloud-based gaming is getting popular, the technology required to run it is still remote. There are still many improvements to make in the mobile network platforms to provide a seamless cloud gaming experience on the go. Let's hope that happens sooner.