The first-person shooter genre originated back in the 90s, and it has been one of the most widely played genres since then. Most games these days have some FPS elements to make them more appealing for the mass audience. Crucible is another FPS game that aims to be the next big thing in the FPS genre. For those who are unaware, Crucible is an FPS game developed by Relentless Studios and published by Amazon games and is available to download for free on Steam.
Crucible follows a similar gameplay pattern to other shooters such as Overwatch and Valorant, where you choose your operator at the beginning of the game. There is a wide array of operators, each with a different set of operators and abilities to suit your playstyle. Whether you have an aggressive playstyle or want to play as a support, there is an operator as per your need. The game does have a lot of potential because it does incorporate a few interesting elements. For instance, there are no upgrades as such in the game, but instead, you get a number of abilities that are unlocked as you level up in the game. These abilities can turn out to be very pivotal in helping you win your game. Not to forget, they add a touch of unpredictability in the game, making it difficult for opponents to assess your playstyle since they can't know which abilities you have unlocked.
While the game hasn't been that popular at launch, it is still under development and should improve over time. One of the queries people have been asking is how many players the game supports. Like other popular games out there, you might want to play with your friends and must be wondering how many friends you can play with, so read on to find out more about it.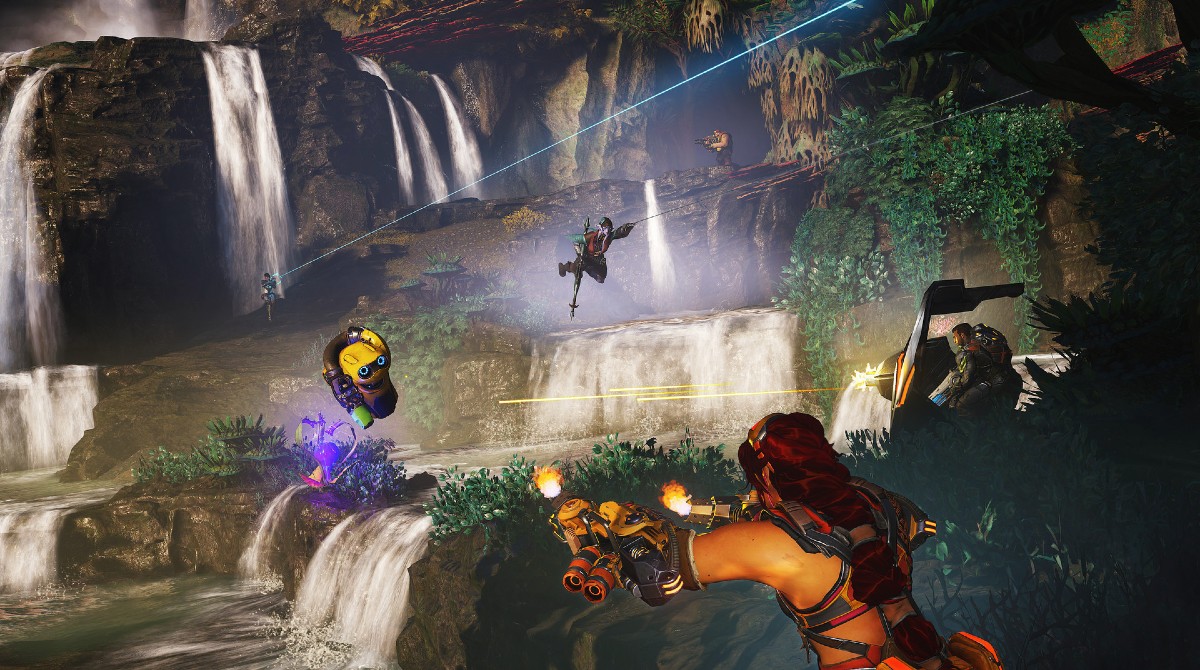 How many players supported per team in Crucible?
Crucible has a variety of game modes, and depending on the game mode you are playing, the number of players in the game can vary a lot. There are three game modes in the game, and here are the number of players that you can play within each game mode.
Alpha Hunters
Alpha Hunters are the popular battle royale mode, and it consists of a total of sixteen players. There are eight squads in total, meaning each squad has two players. So if you want to play, you can team up with one more player to play the battle royale mode. One of the major twists in the battle royale mode is that if you lose a teammate, you can team up with another opponent until there are three players left. This is a pretty unique feature and not something which we have seen in the battle royale genre before.
Harvester Command
Harvester Command might sound chaotic, but it brings a unique experience to the table. In Harvester Command, there are two teams of eight players, each fighting against each other. It is similar to the Capture The Flag mode in other games as you have to gain control of the objective. This game mode calls for a really fun experience and can be really fun to play with your friends.
Heart of the Hives
Another unique gaming mode, the Heart of the Hives, pits a four vs. four battle for the players. It is a pretty new concept in which players have to capture hearts that spawn on the battlefield. The first team to get three of the hearts wins the game. You can play with three other players in this game mode.
That's all you need to know about how many players can play Crucible. Crucible is a really fun game which can turn out to be really popular in the near future. If you need any help regarding Crucible or any other game out there, do let us know in the comments section below, and we will be happy to help you out.