The entire video game community is excitedly anticipating the release of Sony's PlayStation 5 console, which is scheduled around Christmas this year. Naturally, everybody is excited to hear more about the new games that will be available on this new console. As of now, only a few titles have been confirmed. A number of them are also seen in the list of Xbox Series X games.
Here we have an all-new guide to bring to you whatever we know about PS5 games thus far. Our list includes confirmed entries and speculated future releases as well.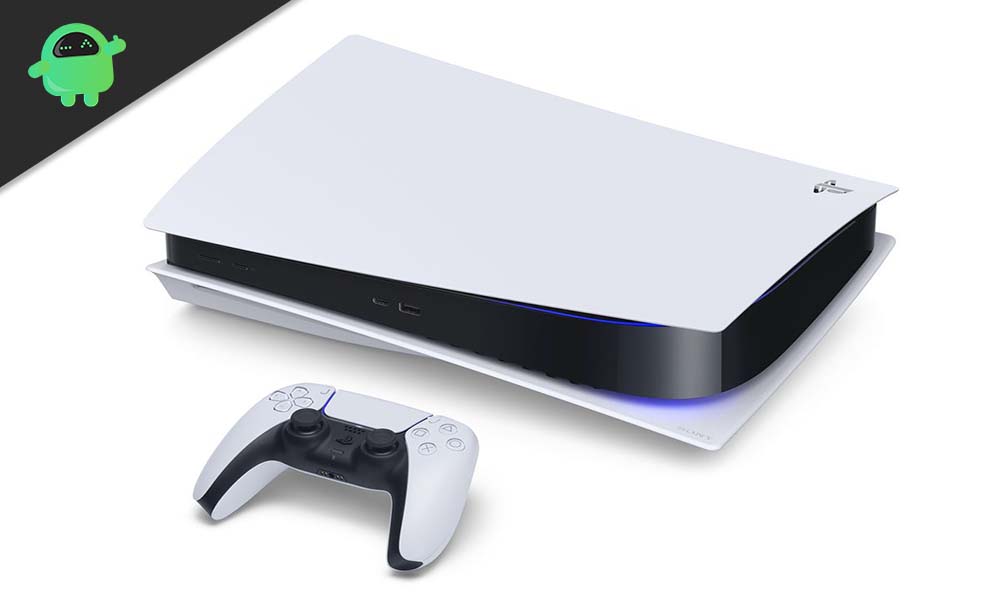 Games that will receive enhanced versions on PlayStation 5
Recently, there has been a trend of releasing newly remastered versions of vintage video games in the market. Considering the reverse compatibility of PS4 titles, we will be seeing a number of classics remastered for PS5, with enhanced features and possibly free upgrades as well. Let us begin our list by taking a look at some of these titles.
Control
Remedy Games has confirmed this one. We are still waiting for more information, though.
GTA 5
This brand new enhanced version of both GTA 5 and GTA Online is reported to possess a number of upgraded features, while GTA Online will be available freely for three months after its launch. This will be released sometime in the fall of next year.
Destiny 2
The remastered version of Bungie's classic shooter will support 60 FPS and 4K. Apart from this, all stuff you purchased from the PS4 version will be transferred to PS5 free of cost, and you will be able to cross-play with PS4 users. More details will be coming soon.
Fortnite
We don't know the exact details of the new features this one will possess, but it is known that it will start out using Unreal Engine 4.25 before moving to Unreal Engine 5 next year.
Gears 5
This one will feature several Xbox Series X upgrades available for free in association with Microsoft's Smart Delivery initiative. Reportedly, it will also feature several graphical betterments as well.
Tom Clancy's Rainbow Six Siege
This classic game has been confirmed to feature a cross-generation multiplayer facility with PS4 users.
Warframe
Leyou Technologies confirmed that this was another remastered title in the works.
Third-party PlayStation 5 games that have been confirmed
Resident Evil Village
This is the 8th entry in the franchise that retains the first-person feature of its predecessor. It will be released next year.
Pragmata
Little is known about this new child of Capcom, except that it is scheduled to be released in 2022.
Deathloop
This game by Arkane Leon revolves around two killers confined to a mysterious time loop. At Bethesda's E3 Conference last year, it was announced that it would be released in the Holiday Season this year.
Ghostwire: Tokyo
Another title confirmed at the E3 Conference. This interesting Tango Gameworks project is scheduled to be released next year.
Little Devil Inside
Neostream describes this one as a survival game with an adventurous theme to it.
NBA 2K21
This is the next entry in 2K Sports' franchise of basketball games. It will be released in the fall of this year.
Solar Ash
This title from Heart Machine and Annapurna has been confirmed to be released in 2021.
BugSnax
Young Horses' new game takes players onto a crazy island full of part-snack, part-bug creatures! If that sounds exciting, you will be able to experience it in the Holiday Season this year.
Kena – Bridge of Spirits
This new game by Ember Lot invites the player to collect and nurture a team of cute spirit buddies known as the Rot.
Goodbye Volcano High
This animated game from Ko_Op will be released next year.
Oddworld Soulstorm
This is the highly anticipated new entry in the Oddworld franchise and was announced at the PS5 reveal event this month.
Stray
This new adventurous game will be released by Bluetwelve and Annapurna next year.
Jett: The Far Shore
A thrilling game based on handling people driven by dreams and oblivion, this title from Superbrothers and Pine Scented will be released in the Holiday Season this year.
Hitman 3
The highly anticipated conclusion to IO Interactive's "World of Assassination" trilogy, featuring Agent 47 in what has been claimed to be the most intimate contact of his (impressive) career, will be released early next year.
Metal: Hellsinger
This is a rhythm-based FPS by The Outsider, due to be released next year.
Chivalry 2
This one has been reported to extensively support cross-play between all systems.
Paradise Lost
This game by Polyamorous Games revolves around a boy exploring a desolate bunker in a war-ravaged location.
Dirt 5
Codemasters' latest entry in the rally driving franchise is due to burst into the scene soon.
Chorus
This game from Deep Silver is described to be a story-based space shooter for one player.
Madden 21
This will be the next entry in Electronic Arts' sports franchise.
Vampire: The Masquerade – Bloodlines
This is a sequel to Paradox's well-known game.
Assassin's Creed: Valhalla
The latest entry in Ubisoft's phenomenally successful franchise has been reported to remodel the series' storytelling method entirely.
Observer: System Redux
This is an enhanced version of the 2017 sci-fi horror game by Bloober Team. It is due to be released sometime this year.
The Lord of the Rings: Gollum
Taking a fond trip back to Tolkien's magical universe, this game will see players take on Gollum's role and feel his experience with the seductive power of the One Ring, while the remains of his true identity, Smeagol, struggle within his psyche. It will be released next year by Daedalic Entertainment.
Outriders
This co-operative shooter by People Can Fly will be released around the end of this year.
WRC 9
Kylotonn's new game will be released in September this year.
Apart from this, Ubisoft's Gods & Monsters, Tom Clancy's Rainbow Six Quarantine, and Watch Dogs Legion have all been confirmed to be released for the PlayStation 5.
Exclusive first-party PlayStation 5 games that have been confirmed
All these games listed below have been developed by Sony's own studios and announced for PlayStation 5.
Horizon Forbidden West
This sequel of Horizon is set in a futuristic America.
Marvel's Spider-Man: Miles Morales
This is the next entry in Insomniac's Spider-Man series, which is based around Miles Morales and will be released in the Holiday Season this year.
Gran Tourismo 7
Although the release date is yet to be confirmed, we do know that this latest sequel from Polyphony Digital will bring back the GT Simulation Mode and also provide support for haptic feedback and 3-dimensional audio as well.
Ratchet and Clank: Rift Apart
The newest entry in Insomniac Games' Ratchet and Clank franchise will involve the DualSense controller for better feedback.
Demon's Souls
This is a remake for the classic PS3 game by Bluepoint Studios and Japan Studio.
Project Athia
Described as an action game developed exclusively for the PlayStation 5, this one has been developed by Luminous Productions in Square Enix.
Returnal
This is an action game by Housemarque Games.
Sackboy: A Big Adventure
This interesting 3D platformer has been developed by Sumo Digital.
Astro's Playroom
This game will be pre-loaded on the PS5 and will serve to familiarize players with the DualSense controller. It involves guiding the Astro Bot across four zones based on the console components of PS5.
Destruction AllStar
This action game by Lucid and XDEV is a cross between a car and marital conflict in a gigantic, colorful area.
Godfall
This is a fantasy role-playing game developed by Counterplay and Gearbox and involves melee fighting and treasure hunts. It will be released later this year.
Games which will be released with the launch of PlayStation 5
As of now, it has been confirmed that Astro's Playroom and Fortnite will be released along with the launch of the PS5 itself. The former will be included as a pre-loaded title on the console.
Games not yet confirmed, but likely to be released on PlayStation 5
These are titles that are speculated to be released on PS5 sooner or later.
Cyberpunk 2077
This one has known to be the first "Smart Delivery" game, not by Microsoft. Considering its release on Xbox Series X, it is likely that it will receive a PS5 version as well.
Elder Scrolls 6
This latest entry in the popular Elder Scrolls franchise is bound to be released on PS5 sooner or later.
Starfield
This is a space RPG that Bethesda has scheduled to release a few years down the line. It is bound to be released for next-gen consoles, including the PS5.
And of course, it is a safe bet that all forthcoming titles in popular franchises like Call of Duty, FIFA, and Madden will be available on PS5.
We hope you have a great time anticipating and enjoying these games, and PlayStation 5 itself. Check out our Windows Guides, Gaming, Social Media, iPhone Tips, and Android Tips for more amazing stuff. Moreover, you may also subscribe to our YouTube Channel for participating in our $150 giveaway contest. By the way, if you have any queries, doubts, or feedback, do comment down below with your name along with e-mail ID, and we will respond shortly.