Keeping in mind the ongoing COVID-19 pandemic, Niantic has been making arrangements to allow the players to keep playing the game from the safety of their home.
After the introduction of Remote Raid passes, the ongoing Throwback Challenge and home-edition Community days, Niantic and The Pokémon Company announced on Wednesday that the massive yearly gathering of Pokémon fans, the Pokémon GO Fest, which will be taking place completely online in 2020, and can be played from your home itself!
Let's read more about the Pokémon GO Fest and how it's going to be different this year.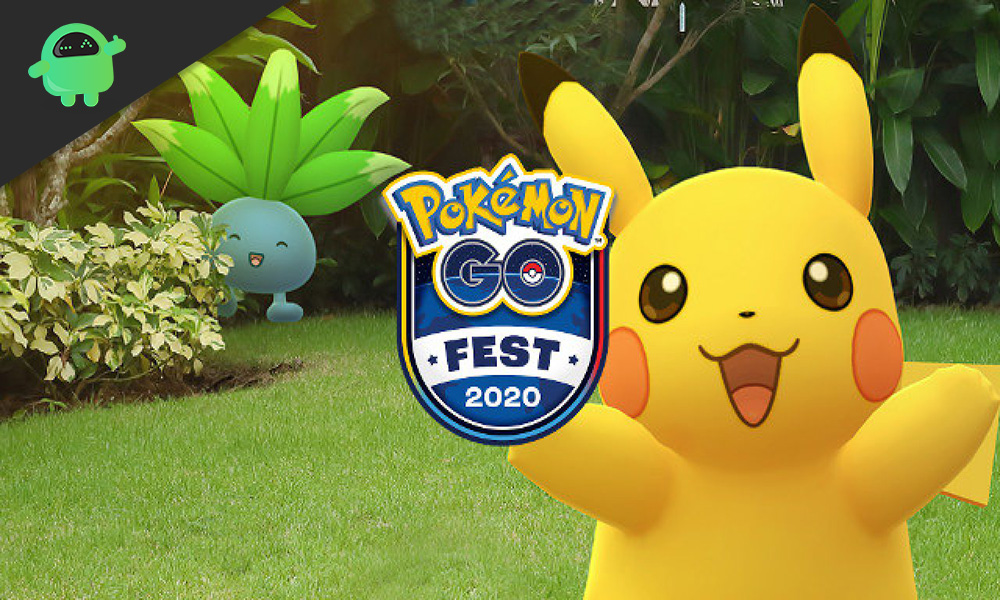 What is the Pokémon Go Fest?
Pokémon Go Fest is the grand event of the game where players take on different challenges. However, the event is hosted for 2 days, and this time it will be from July 25-26 only. So trainers looking out for this event should keep a close eye for this.
In Pokémon Go Fest, each day provides a unique experience along with a different research algorithm. They just need one ticket to participate in all the events that will occur in the span of two days.
Schedule for Pokémon Go Fest
The schedule for the Pokémon Go fest is planned for 2 days. The first day will start from Saturday, 25th July and the duration will be from 10:00 AM to 8:00 PM local time according to your region. While the second day will be hosted on Sunday, 26th July, with the same duration, now let's move on to discuss the events that will be hosted in this Go Fest.
All Pokémon Go Fest 2020 Challenges
On the first day of Challenge, i.e., on 25th July, players will be able to access a special research story, and that will be exclusive to the first day itself. Now let's discuss these challenges in detail.
For 25th July, Day 1:
Players will be playing habitat-based games or what we call it Pokémon type based games. So there will be different events associated with different types of Pokémon like fire, electric, etc. However, each habitat will change itself after 1 hour.
 The next event will be based on trainer coordination. They will collaborate with each other and then play challenges together in the collaborative event.
There will be more than 75 species of Pokémon available for the wild raids Challenge. However, they will need to complete a special research task for this. The time of this event can be checked by clicking on the banner of Pokémon Go Fest 2020.
For 26th July, Day 2:
This day is going to be quite special. As the details for this special research event are still undercover, and we didn't get a chance to unfold this. So the players can expect something every interesting and extraordinary for that day. Anything we get to know, we will try our best to keep you updated.
How to Get Pokémon Go Fest 2020 Ticket?
Tickets for the Pokémon Go Fest are available in the in-app stop of the game. Players can buy the ticket for $14.99. However, taxes are applicable as per your region incentives. The sad thing here is, players cannot buy the Fest tickets using the Poké coins.
Buying them is really simple, just click on the banner of Pokémon Go Fest, then just buy a ticket, enter your card details and then you will receive the special research lines and the ticket in your item bag.
That's all for now regarding the Pokémon Go Fest 2020.
We hope our guide helped you. If you think the same, do go and check out the best iPhone Tips and Tricks, PC tips and tricks, Games and Android Tips, and Tricks. Moreover, you may also subscribe to our very own YouTube Channel and participate in the $150 giveaway contest. However, if you have any queries or feedback, do comment down below with your name and e-mail ID. We'll update this section as soon as we get more information. Take care until then, Trainers!