One of the most important features introduced in 2018 in Niantic's popular augmented reality game, Pokémon Go, was the concept of Field Research. This allows players to obtain special rewards, including some unique Pokémon, by completing Field Research tasks in the game. It is even possible to catch some extremely rare Pokémon this way, including the highly elusive Legendary Pokémon Mew.
The available Field Research tasks and their corresponding rewards are changed every month. Right now, there are also a lot of other limited events that are receiving special Research quests for themselves. Right now, there are the Go Fest Global research tasks and rewards for this July. In this fresh guide, we will be giving you details about all the Field Research Tasks and their rewards for July in Pokémon Go.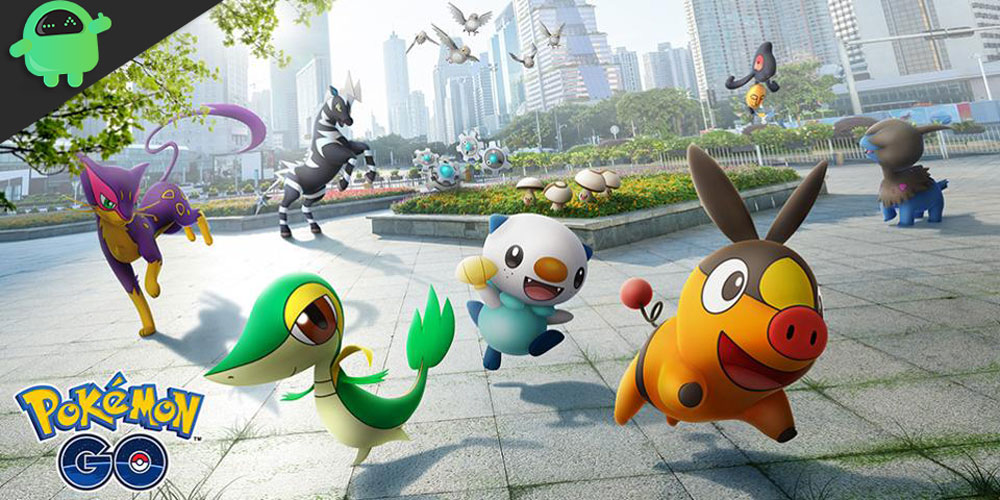 July Field Research Tasks and Rewards in Pokémon Go
July 2020 is a very busy month for the Pokémon world. With the debut of Kyurem in Pokémon Go, Niantic weekly challenges, and the Pokémon Go Fest, there a lot happening right now. So we decided to bring up a guide that will help with the Best Research Tasks in July 2020 for Pokémon Go players!
The July Research tasks have also kicked off in Pokémon Go. Players can expect new tasks for this month along with an opportunity to get a Lavitar upon completion of 7 tasks. There is also a possibility that the Lavirtar, which players may encounter, might be a shiny type. So make sure to go ahead and try out the July Research Tasks.
Here are the main Field Research tasks and rewards for July in Pokémon Go:
Field Research Tasks offering Pokémon encounters as a reward:
| | |
| --- | --- |
| Field Research Task | Reward |
| Catch 10 Pokémon | Magikarp |
| Catch a Dragon-type Pokémon | Dratini |
| Catch 3 Rock-type Pokémon reward | Graveler |
| Catch 3 Pokémon with Weather boost | Alolan Geodude |
| | |
| --- | --- |
| Field Research Task | Reward |
| Hatch an Egg | Aerodactyl |
| | |
| --- | --- |
| Field Research Task | Reward |
| Give your buddy 3 treats | Sudowoodo |
| Earn 3 candy walking with your buddy | Stunfisk |
| | |
| --- | --- |
| Field Research Task | Reward |
| Make 5 Nice throws | Voltorb |
| Make 3 Great throws reward | Gastly/Anorith/Lileep |
| Make 3 Great Throws in a row | Onix |
| Make 5 Curveball throws in a row | Spinda (Form 5) |
| Make 3 Excellent Throws in a row | Larvitar |
| | |
| --- | --- |
| Field Research Task | Reward |
| Win in the GO Battle League | Anorith |
| | |
| --- | --- |
| Field Research Task | Reward |
| Win a Raid | Lileep |
| Win a Level 3 or higher Raid | Omanyte/Kabuto |
| Win 5 Raids | Aerodactyl |
| | |
| --- | --- |
| Field Research Task | Reward |
| Send 3 Gifts to Friends | Dwebble |
| Trade a Pokémon | Onix |
 Other Field Research Tasks:
| | |
| --- | --- |
| Field Research Task | Reward |
| Transfer 3 Pokémon | Aron |
| Power up Pokémon 5 times | Bulbasaur/Squirtle/Charmander |
| Evolve a Pokémon | Eevee/Rhydon |
| Use 5 Berries to help catch Pokémon | Nosepass |
| Take snapshot of a Rock-type Pokémon | Shuckle |
About Research Breakthroughs in Pokémon Go
You will obtain a stamp by completing a Field Research quest every day. You will have to get seven stamps across seven days in order to accomplish a Research Breakthrough. Doing this will not only give you a number of goodies like Poke Balls, Berries, Rare Candy, 2000 Stardust, Sinnoh Stones, and 3000 XP but give you a chance to encounter a rare or Mythical Pokémon.
Like other reward encounters, the Research Breakthrough Pokémon will not run away from you. Thus, you will be able to catch them without too much stress. You can also use this opportunity to obtain extra candy using Pinap Berries or complete throwing-based research tasks. Also, like Pokémon you obtain from Eggs and Raids, the Pokémon you catch this way tend to have better IVs.
About Special Research Quests in Pokémon Go
In Pokémon Go, Special Research quests are based on storylines featuring the Professor. He will ask you to help in his Pokémon research by completing certain tasks related to objectives. Completing these tasks will earn you some special rewards.
The first of these objectives you will get is "A Mythical Discovery." Completing it will give you the very first Legendary Pokémon of the game, Mew, as a reward. Another Legendary Pokémon, Celebi, was introduced in this manner as well. It is possible that certain unreleased Mythical Pokémon like Jirachi might be introduced In Pokémon Go using this system.
That is it for now. We hope you have a great time hunting down and completing these new Research Tasks this month in Pokémon Go. We hope this guide helped you. If you liked our guide, don't forget to check out our other Windows Guides, Gaming Guides, Social Media, iPhone Guides, and Android Guides to read more. Subscribing to our YouTube Channel will help you win the $150 giveaway contest. If you have any questions or feedback, comment down with your name along with the email ID, and we will reply shortly. Thank you.