The Armorite Ore helps the trainer teach some unique moves to their Pokémon. Apart from this, you can also trade it in for thousands of Watts. In this guide, we will show you how you can find Armorite Ore in Pokémon Sword and Shield.
The new Isle of Armor DLC in Nintendo's Pokémon Sword and Shield has introduced a plethora of exciting new events and items for players to enjoy amid the ongoing pandemic. The Isle is brimming with treasures waiting to be discovered, concealed deep under the ocean, or just out of sight in the foliage. One of these new and extremely valuable items is the Armorite Ore.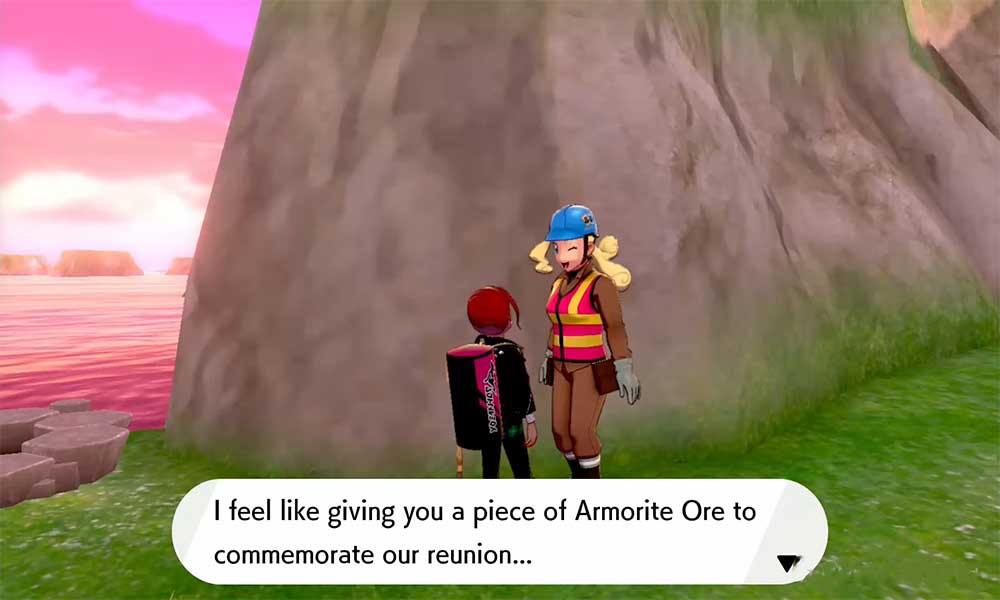 How to Find Armorite Ore in Pokémon Sword and Shield
The Isle of Armor happens to be an all-new wild area for trainers to discover and explore in Pokémon Sword and Shield. Coming to Armorite Ore, you can sometimes come across it on the ground itself. It is scattered on the ground among Galarian Twigs, Poke Balls, and various other items. Keep a keen eye out, for these items are shiny and should hopefully not go unnoticed. If you do not manage to find it this way, don't worry. You will undoubtedly receive some Armorite ore as you progress through the main story in the Isle of Armor DLC. You will be rewarded with five Armorite Ore after you manage to catch three speedy Slowbro.
Another right way of obtaining Armorite Ore is by doing Max Raid battles. Regardless of your rank, you have a high chance of obtaining at least one Armorite Ore for every Max Raid battle that you successfully win.
Apart from this, you will eventually come across a family of diggers in the Isle of Armor. Digging Ma is a bit hard to find, but when you do come across her, she will dig up Armorite Ore for you. Keep in mind that once her shovel breaks, all the ore will be lost. After she finishes digging, she will hand over to you the Armorite Ore that she found.
What are the uses of the Armorite Ore?
You will be able to trade these pieces of Armorite Ore for some unique and exciting moves for your Pokémon. In order to do that, visit the dojo and have a conversation with Honey. Every new move will require a certain amount of Armorite Ore to be taught. And of course, the Pokémon you choose needs to be compatible with the selected move.
Apart from this, as mentioned earlier, you can hand over Armorite Ore to Digging Pa for farming a considerable amount of Watts in a relatively short while. He will collect 7 Amorite Ore from you and then start digging for Watts. He can potentially dig up from 20000 Watts to around 15000 Watts!
That is it for now. We hope our guide helps you understand all you need about the Armorite Ore in Pokémon Sword and Shield. Check out our other guides on Windows, Gaming, Social Media, iPhones, and Androids for more related guides. Subscribing to our YouTube Channel can fetch a $150 giveaway in our contest. If you have any doubts or feedback, comment down below with your name along with the e-mail ID, and we will reply shortly. Happy Gaming.