New update on June 17, 2020: We now have some more leaks for PUBG Mobile Season 14. These leaks come from the YouTuber
Priyank1798 Gaming. The silver M24 skin and silver outfit we had previously mentioned will be named Stylin' 14 M24 and Stylin' 14 Outfit respectively. Additionally, there will also be a new silver headgear which will be named Stylin' 14 Headgear. You can check out some screenshots of the leaked items below.
It appears that there will also be new titles for players to choose from — Jungle Warrior, Dependable, and Lifelong Learner. Besides all this, we will also get to see a new event called Tome of Eternity. A new Egypt themed lobby will also be available in PUBG Mobile Season 14. Another interesting feature that might come is the option to upgrade the UAZ skin. There might be a new AWM skin which will be upgradeable. It will be called the Mauve Avenger – AWM.
New update on June 9, 2020: Thanks to popular YouTuber ClassifiedYT we now have some more leaks. In a video, the YouTuber shows off the 100 RP outfit that will come in PUBG Mobile Season 14. This time around, PUBG Mobile is ditching the cartoon-ish outfits for more stylish ones. Players who reach Diamon Tier will unlock some silver themed skins which include a silver outfit, silver glasses, and a cool silver M24 skin. And as always, players who reach the Ace tier and play 5 matches in it will receive a new Season 14 Ace parachute.
According to the leaks, players will also have the opportunity to unlock a new character. The character will be known as "Pharoah" and as the name suggests, her outfits will be Egyptian-themed. In another video uploaded on the channel, we can also see that there will be three new Royal Pass crates. These crates will give players to opportunity to collect some of the best mythic outfits and gun skins that were available in previous seasons.
---
PUBG Mobile is one of the most popular mobile games in several regions across the world. A week ago, Season 13 of PUBG Mobile kicked-off bringing some cool new skins and items. And a week into Season 13, we're already seeing leaks about PUBG Mobile Season 14 appear online. Tencent often brings a bunch of new tier rewards, weapons, skins, and emotes with each new season.
These fun updates keep players glued to the game and also keeps the money flowing in. Since most battle royale games are free to play, loot crates and premium subscriptions help developers receive funding. This strategy seems to be working pretty well for PUBG Mobile developers. This is because players love collecting new skins and items that come along with the new season update.
With the current Season 13 update, players got the all-new Miramar map which now has a sandstorm, a Golden Mirado, and some structural changes to buildings. Not to forget, there are also ramps in certain locations of the Miramar map. Season 13 is based on a toy-theme and comes with Power Ranger outfits.
Players can now take a glimpse at PUBG Mobile Season 14 rewards thanks to a YouTuber who goes by the title Ultimate Shooter YT. In an 11 minute video, views can take a look at all the new rewards, weapons, skins and emotes that we might get in the PUBG Mobile Season 14 update.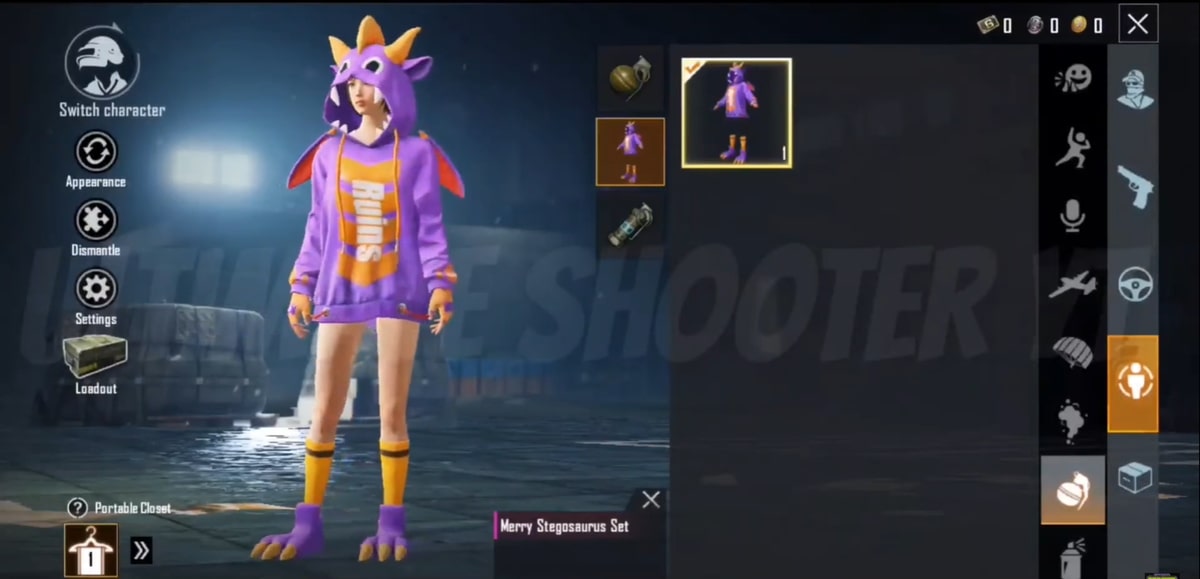 PUBG Mobile Season 14 Update details
Based on the screenshots of alleged Season 14 items, we can see that there are new weapon skins. These are the skins and the guns they will be available for.
Kukulkan Fury – Kar 98k
Dessert Fossil – AKM
Gackt – S12K
Bizon Blazing Chameleon – PP19
Gemini – Scar-L
Feral Scavenger – VSS
Golden Inscription – M16A4
Tribe's Blessing – Vector
Mr. Fox – M762
Purple Magnolia – AWM
These are the leaked skins that might arrive with the PUBG Mobile Season 14 update. Apart from the weapon skins, players will also have the change to collect some cool new outfits. Below are the names of a few of the many outfits that will allegedly come with the next update.
Cardboard King Set
Jungle Hunter Set
Fortune Teller Set
Puppy Love Set
Mr. Fox set
You can also check out the video from Ultimate Shooter YT to see all the outfits and other details of the update.
PUBG Mobile Season 14 is expected to begin from July 14, 2020. Given the possible release date, it's hard to say whether the leaked items will make their way to the update for sure. Hence, we'd suggest users take the screenshots and leaks with a grain of salt. At present Season 13 for PUBG Mobile is underway and it too has brought some exciting new features. You can check out the PUBG Mobile Season 13 Royale Pass Rewards, Emotes and Outfit details. Nevertheless, we will have to wait a few more weeks or even a month to get some official news regarding the Season 14 update.