The most irritating thing is being stuck while doing any important work. This type of freezing you might face often if you are a hardcore user. There is a freezing issue wherein it leaves your phone unresponsive and the device no longer responds no matter what they do. We have seen a few cases for Google Pixel 4/4 XL users to stuck on a certain screen and the phone stopped responding while others only see black on the display. Well, no need to worry anymore, we will be discussing how to quickly unfreeze Pixel 4 or 4 XL.
In this article, we will be discussing a few methods by which you will be able to troubleshoot the Pixel 4 or 4 XL to the freezing condition where you are actually unable to use the device at all.
Google Pixel 4 is a premium smartphone released last year which is designed by Google. It comes with a 6.23-inch OLED display having a resolution of 1440×3040 pixels and a pixel density of 540 PPI. Google offers a lot of new tech with the Pixel 4 series, including things like Snapdragon 855 SoC, dual rear cameras, 90Hz displays, and its Soli radar system for the first time.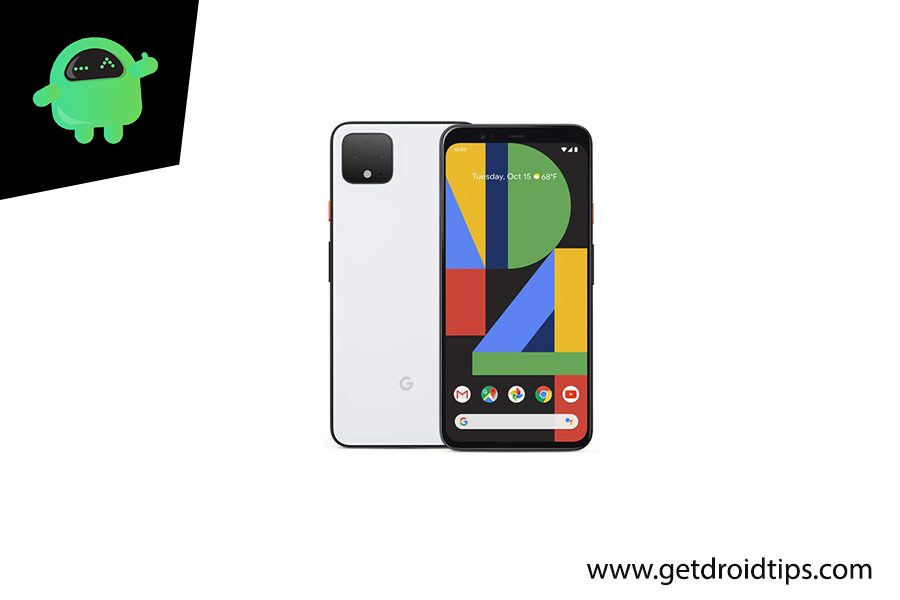 Quickly Unfreeze Pixel 4 or 4 XL
We will go through a few methods to quickly unfreeze Pixel 4 or 4 XL:
Method 1: A Forced Restart
This is basically a method in which we disconnect the battery from the motherboard for a while to shut it down unconditionally. You might be familiar with the old days where we used to remove the battery from the phone to shut it down if it stuck somewhere. But nowadays all phones come with a non-removable battery setup. So we actually can't just remove the battery. So this is the alternate method of the same.
Press the volume down button and hold it.
Now press and hold the power key while holding down the volume down button.
Keep both keys held down together for 8 seconds or more.
And if you think it didn't even have a restart then the most obvious reason is that it is charged enough to do so.
Plug the charger to a working wall outlet and make sure you're using the original wired charger.
Using the original power/data cable, connect your device to its charger.
Regardless of whether the charging signs are showing or not, allow the phone to be connected to its charger for 10 minutes.
And again follow the previous steps to do a forced restart.
That was it now your phone actually went through the forced restart. Most of the problems should have gone now. But if you still are facing the issue then move to the next method.
Method 2: Clear Cache from Recovery Mode
In case you don't know what is recovery, the first thing the bootloader rings up is the recovery. Recovery Mode refers to a special bootable partition, which contains a recovery application installed in it. And you can fix some problems with your phone. Follow the steps to clear cache from recovery mode:
Turn off your phone.
Once it is turned off. Press and hold the power and volume down button simultaneously until the Google logo pops up.
Release the Power button but keep holding down the Volume Down button until the recovery mode screen appears.
Press the power button to boot into recovery mode.
Use the Volume button to go to Wipe Cache Partition then press the Power button to confirm the selection.
Press the Volume Down button to go to Wipe all user data option then press the Power button to confirm the selection.
Wait until your device wipes out all cache or temporary data from the system partition.
Then press the Volume Down button to go to the Reboot system now option.
Press the Power button to confirm the selection
Additionally, you can also post your specific problem in Google Forum.
Well, if you have followed the above steps perfectly then you will be able to quickly unfreeze Pixel 4 or 4 XL. But after the above methods, Google Pixel 4 isn't behaving as expected then there might any other issue too. Well, in that case, you should check our Google Pixel 4 Troubleshoot Guide.
Do you own a Pixel Device, or any Android device and need these types of simple tutorials? Then stay tunned to GetDroidTips' Android Tips & Tricks column because many simple tutorials for Pixel are coming soon.

If you have any queries regarding this, the comment section always available for you.