Every game has an in-game currency that lets the players purchase specific items and even unlock or upgrade certain equipment. Valorant is no exception, and we have Radianite here as the currency required for certain upgrades. There are two ways to earn Radianite. One is to earn these points using the battle pass, and it will take some time. Tier four and nine offer an extra bit of Radianite. The second way is through the direct purchase of Valorant Points using real money. Valorant Points can be used to buy Radianite in return.
So in this article, we will take a look at what the Radianite can do in Valorant as of now. The Valorant's official version is not yet released, though, and after the release, things might change a bit too.
How do Radianite Points work in Valorant?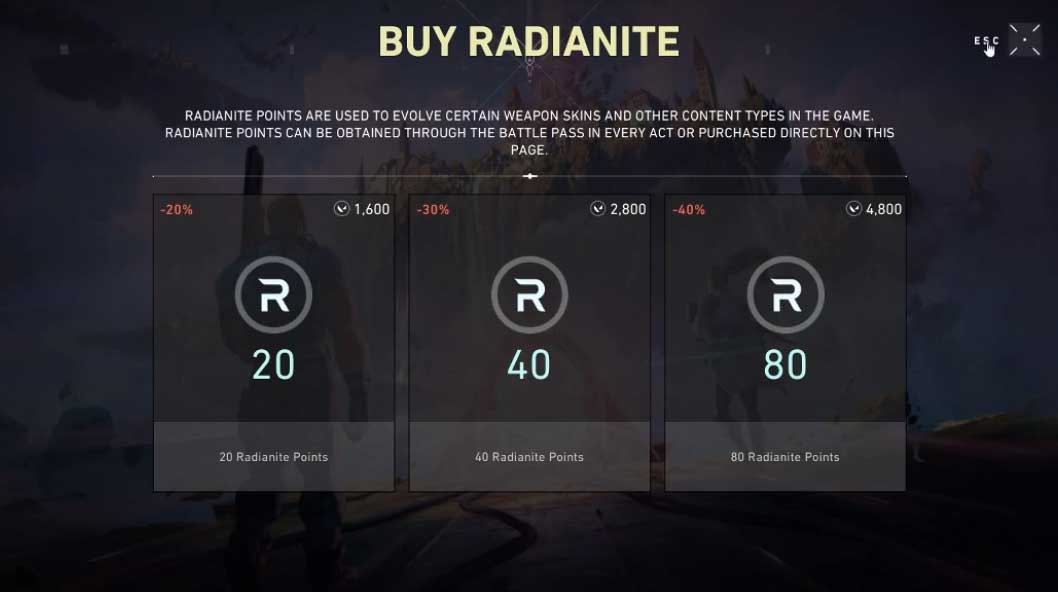 Radianite can be used to unlock agents and various other features. As mentioned above, the game is not yet officially released. As of now, we can use Radianite to unlock tier levels for the agents, along with a few cosmetic purchases. By cosmetic purchases, we are referring to buying skins for the guns and weapons of the agents. The skin upgrades for the arms are very cheap, and at the expense of just a few radianite points, the gun skins can be easily updated to level 4.
In the closed beta version of the game now, only two skins can be upgraded, but it is worth noting that none of these cosmetic changes will bring any sort of tactical or strength improvement of the weapons. Once the skin is unlocked for a firearm, you can use Radianite points to unlock customizations like visual effects, audio, animations, unique finishers, and variants.
But it is still too early to judge these points as a means for cosmetic improvements as the official version is yet to come in the upcoming summer. When the game's official version is released, we can expect the Radianite points to do more than what they are doing now.
So there you have it, a quick overview of what you can do with Radianite in Valorant. If you have any queries on this, then comment down below and let us know. Also, be sure to check out our other articles on iPhone Tips and Tricks, PC tips and tricks, Android Tips and Tricks, and much more for more useful information.