Yesterday only the Razer Phone 2 press renders revealed themselves. Today Razer confirms the unveiling date of its upcoming gaming flagship. It's even officially circulating a release event poster on the web. Razer phone 2 release date is indeed October 10th,2018. In the press render images of the device's screen lock we saw the hint of a date October 10th. This pretty much made it clear and now rolls the official invitation. We were expecting this to happen.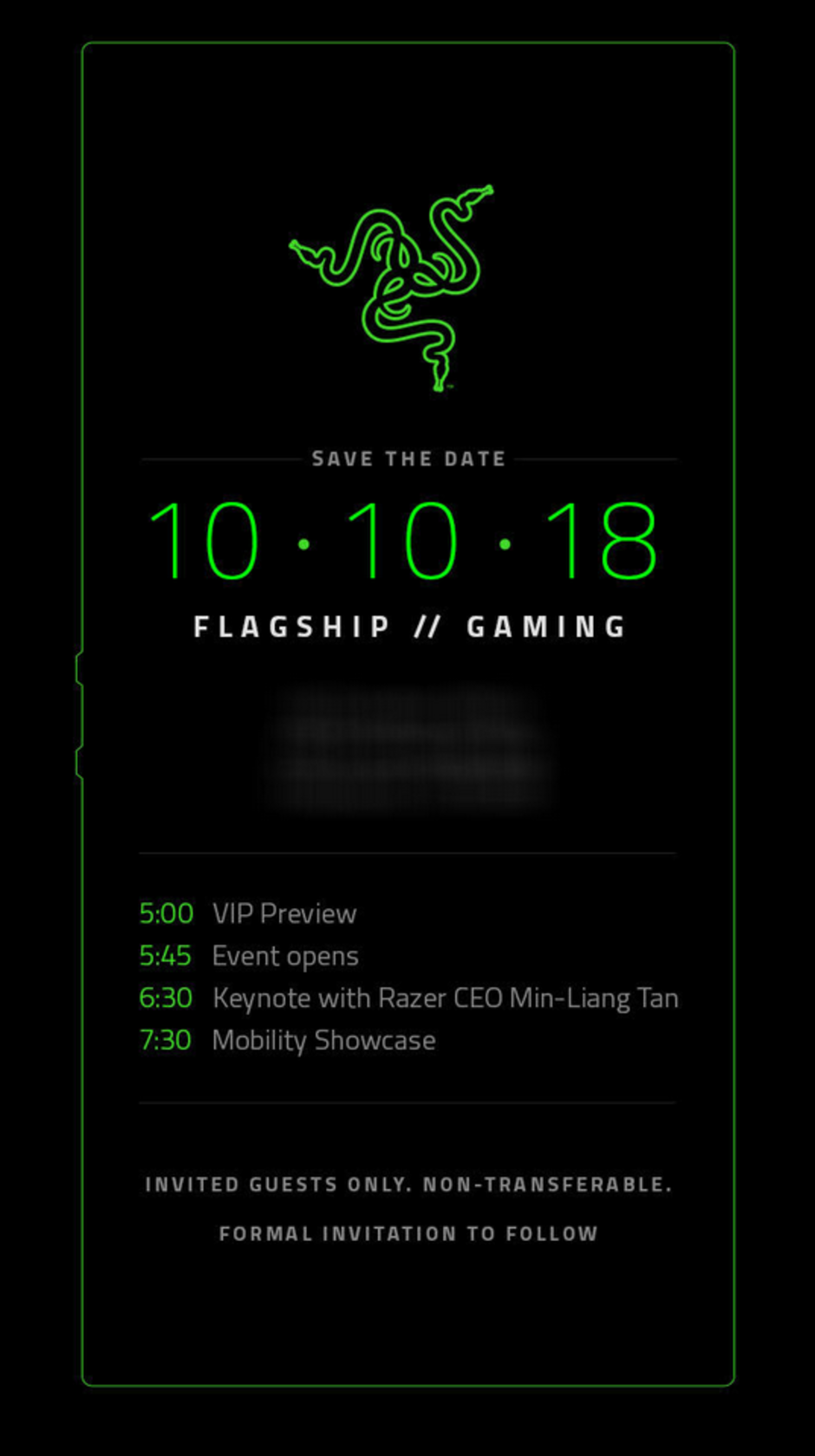 The 10th October event will have a VIP preview. After that which the program will start with a keynote from the Razer CEO Min-Liang Tan. Then the Mobility showcase will follow up. Apparently, the digital flyer says the event is exclusive for guests with an official invitation only.
We already know this flagship mobile gaming console will pack 8 GB RAM with Snapdragon 845 chipset from Qualcomm. It will boast a LED display of 1440 X 2560 pixel QHD resolution with 120Hz refresh rate. This gaming powerhouse will pack 512 GB of internal storage and Adreno 630 GPU. It may run on Android 9.0 Pie Out-of-the-box. In the power section, we may see a 4000mAh battery handling the heavy duty gaming. Also, we expect it will feature the virtual 7.1 surround sound and chrome LED effects. A few weeks ago, first Razer phone 2 appeared on GeekBench and then also revealed its presence on ANTUTU.
So, now that Razer Phone 2 release date is revealed, gamers.! are you excited for this mega unveiling event ..? Definitely, in 2018 we saw a number of reputed OEMs bringing out various gaming phones. However, Razer is all set to carve a different niche of its own with the Razer Phone 2. Though the event is still a month away, more image and specs reveals will keep the hype flying high.