The Android OS bundled with Moto Z2 Force has several layers that give access to various degrees of tools and services. Usually, users only use either the normal mode, safe mode or at times, recovery mode. There are only users and majority of developers who access the fastboot modeon Moto Z2 Force. Do you know what is fastboot mode? Do you know how to reboot into fastboot mode on Moto Z2 Force? Here are few tips and tricks to understand this layer of Operating System well.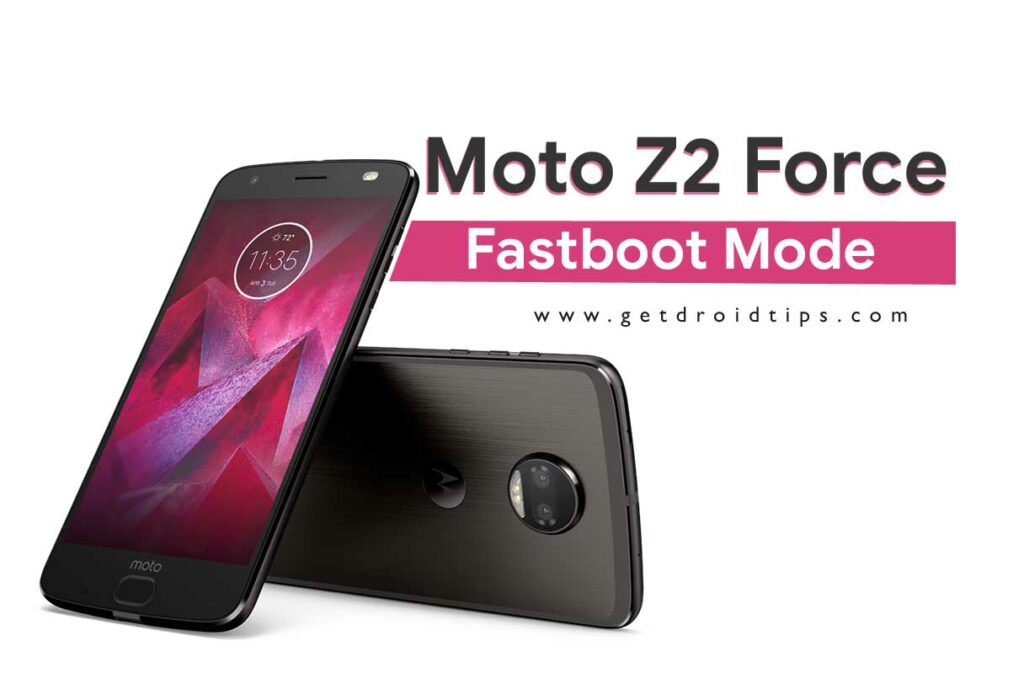 What Is Fastboot Mode?
The fastboot mode allows the users and majority of developers to understand the internal system of the phone. It lets them gauge the performance, detect and map current status, optimize and customize the system based on preferences. Moto Z2 Force has a fastboot mode which only a few phones provide making it one of the best smartphones with an Android OS.
Fastboot mode is essentially an operational center for the phone that gives access the flash file system of the OS or phone as well as to make installations and updates using Android Software Developer Kit (SDK).
How Is Fastboot Used?
Similar to how users can enter recovery or safe mode, there is a predetermined set of hardware keys and alternative methods involved to enter fastboot mode. The mode itself allows the users to update the firmware, optimize flash partitions etc even if the Android OS isn't installed. It is a built-in partition to the system to flash the custom recovery ROMs. Android developers and enthusiast use this particular feature of the phone to make changes and optimize the flash and internal system of the phone as well as to override kernel command line. There are a bunch of other features listed under Fastboot mode.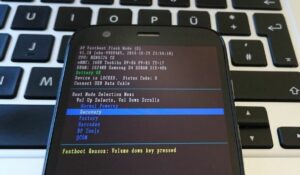 Users can perform functions like gaining root access, unlock bootloader etc using Fastboot mode to undergo recovery mode. It is highly recommended to take a backup of all the data before undergoing fast boot mode although the mode won't necessarily affect the data. This can be done by uploading the data to Google Drive or storing it on an SD Card. Unlike other partitions of the phone, users can access fastboot mode even if their device is locked or rooted or running on a stock or custom recovery image, etc. Note that to perform the entire procedure, the minimum battery life required is 50% and above. Complications might occur in case if the battery gets runs out during the procedure.
How To Reboot Into Fastboot Mode On Moto Z2 Force?
There are few methods available to reboot into fastboot mode on Moto Z2 Force which is listed below.
Method 01: Using Hardware Keys
Switch off the phone at first and wait for a while before commencing the procedure.
Press Volume Down button and hold it firmly for few seconds.
You will have to press the Power Button once while holding the Volume Down button.
This will command the system to reboot into a fastboot mode that will be displayed on-screen.
It might take several attempts before you can finally hit the jackpot by accessing the fastboot mode.
Hence, repeat the procedure if you fail for the first time.
Method 02:
Using SDK / ADBYou can access the fastboot mode on your phone by connecting it to the computer. The approach is similar for both Windows and Mac OS with a slight difference. First of all, you will have to install Moto Z2 Force drivers on your computer along with Android SDK for Windows
And ADB for Mac OS. Then, you will have to turn ON the USB Debugging mode on your phone for which, the steps are prescribed below.
Go to "Settings" app on your phone.
Proceed to "About Phone" and tap "Build Number" for 7 times repeatedly.
The message "You Are A Developer Now" will be displayed.
Now, open the Developer Options on your phone under "Settings" app and tick the USB Debugging mode.
Fastboot Mode Using Android SDK On Windows OS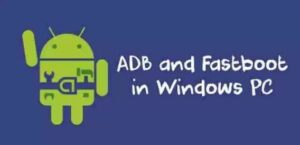 Connect the phone to the computer using the USB cable.
Open the CMD window through Android SDK folder and enter the command "adb reboot bootloader".
The fastboot mode will be activated on the phone and ready for use.
Method 03: Using Third-Party Apps
If you are unable to access fastboot mode or just want a simple and easy way, use third-party apps. Download and install apps such as Quick Boot from Google Play Store. The app allows the users to perform the certain procedure to reboot into fastboot mode on Moto Z2 Force.
Now that you are able to reboot into fastboot mode, you can perform optimization and customization on your phone as well as update firmware, install custom recovery ROM, etc. Do you know how to hard reset on Moto Z2 Force, click here to read more? Also, read how to fix Moto Z2 Force battery charging issues to know the quick troubleshooting tips and tricks that you can perform without any professional knowledge.
Want to know more about Android Tips & Tricks? GetDroidTips is filled with an abundant guide on How-to's, tips, and tricks and more on how to make things happen on your Android & Apple smartphones. Having trouble with WiFi, treat yourself with a simple guide on how to fix WiFi issues in a jiffy or is bluetooth issues hindering you? Click here –> How To Fix Bluetooth Issues.