Learning how to enter and use the Android Safe Mode on the LG V20, reboot into safe mode on LG V20 can help you smartly manage tricky situations that can mess up your day. This article contains the details on How to reboot your LG V20 in safe mode and how you can enter this dedicated environment without problems on your LG V20.
This environment is of course featured by default on the Android system so it can be anytime reached on your LG V20. The goal is to use this software when everything else can't be accessed on your device – regardless the problems you will be able to navigate through your phone's internal system by using the LG V20 safe mode. So, by using the Safe Mode you can diagnostic what is causing the malfunctions and perform the first troubleshoot solutions in order to manually fix a soft bricked LG V20.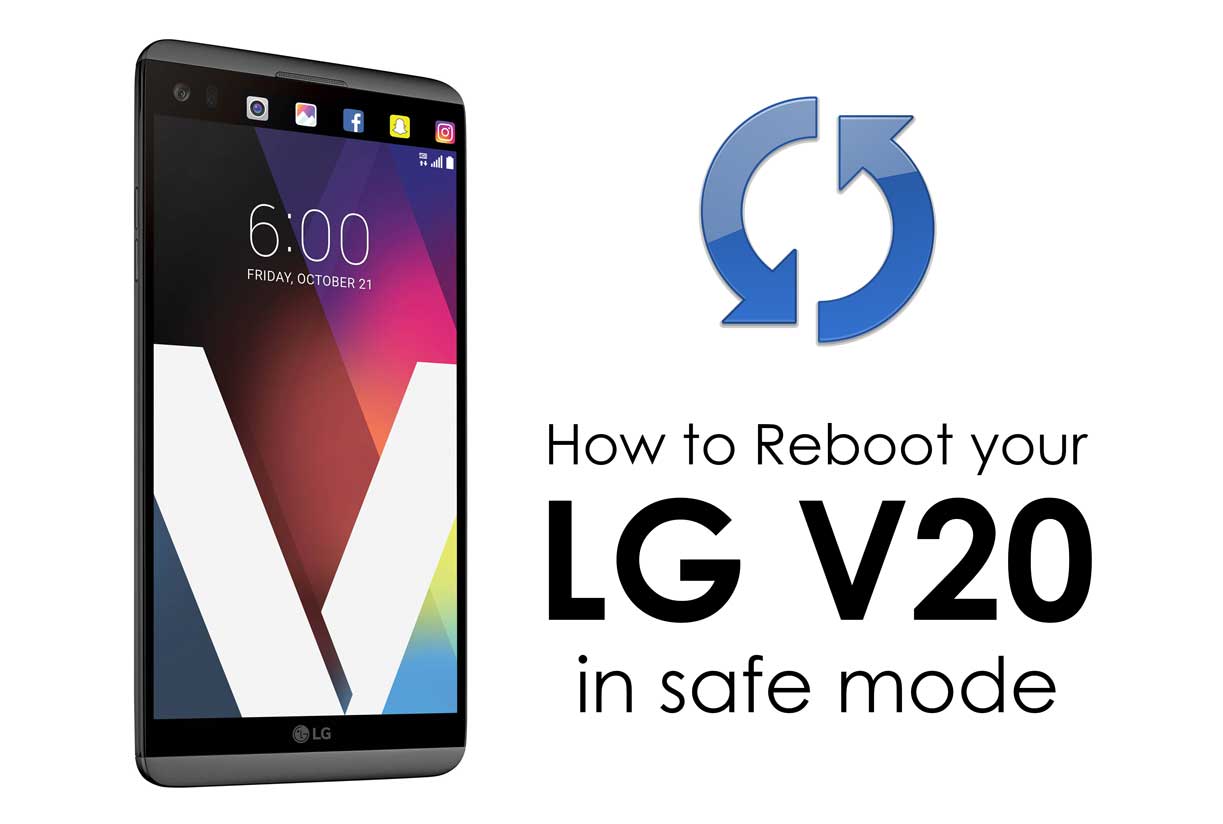 Usually, be completing this tutorial you can try to address malfunctions such as boot loops, lags, bugs, force close errors, screen freeze, battery drain, heating situations, total blackouts, signal strength problems or any other similar issue. These kinds of problems are usually caused by inappropriate apps, malware, or unresponsive programs. So, the solution might be: removing the malicious apps, uninstalling the inappropriate tools, deleting malware and so on.
However, in other situations your LG V20 on Safe mode might get soft bricked during or after completing a custom operation like gaining root access, flashing a custom recovery image, removing bloatware, adding root-only apps, overclocking or undervolting CPU frequencies, updating with custom ROMs, installing custom kernels and so on. Well, by using the LG V20 Safe mode you can isolate the problem and decide what to do next.
LG V20 Official Android 8.0 Oreo Update
Of course, if you cannot fix the problems by using the LG V20 on the Safe mode you can choose several other troubleshooting solutions for your LG V20: you can make a hard reset, clear app data cache and even reinstall the stock Android firmware package to use your LG V20 in Safe mode.
Steps to reboot your LG V20 in safe mode:
Here are the mthods to reboot your phone into Safe mode, you can use any of the below guide to reboot LG V20 into safe mode.
Restart in Safe Mode – LG V20
Press and hold the Power button (located on the back) until Phone options are displayed then release the Power button.
Select and hold Power off until Restart in safe mode is displayed.
From the Reboot to safe mode prompt, tap TURN ON.
This restart process may take up to one minute to complete.
Upon restart, Safe mode appears in the lower left of the unlock/home screen.
With Safe Mode enabled, test device and app functionality.
Power Up in Safe Mode – LG V20
Ensure the device is powered off.
Press and hold the Volume Down button and the Power button until the System recovery screen is displayed then release both buttons.
Select Safe mode.
Use the Volume buttons to highlight the option, then press the Power button to select.
The device starts up with Safe mode displayed in the lower left.
This may take up to 1 minute to complete.
With Safe Mode enabled, test device and app functionality.
I hope this guide was useful to reboot your LG V20 in safe mode. In case if you have any queries or feedback, please leave a comment down below.