The HTC U11 came with a lot of surprises for the smartphone lovers. They have made a lot of changes from their cliche changes and at the same time added a lot of cool new features. From the design to the hardware, HTC has made a lot of changes with the HTC U11. The device all together is rich in features, and there are high chances that users miss out on a lot of it. One such feature is the ability to record high-resolution 3D audio using HTC U11 camera. If you are not aware of the way to do this, read through to find out how you can do this.
The HTC U11 comes with a special 4 microphone setup to record high-quality 3D audio. The speakers are kept apart, one on the bottom edge, one on the top edge, one on bottom back, the last one on the top front. This enables a fully surrounded audio recording while you record a video. You can clearly notify the increased quality while listening to videos shot on HTC U11 using earphone. The device also offers some additional features to improve the recording quality.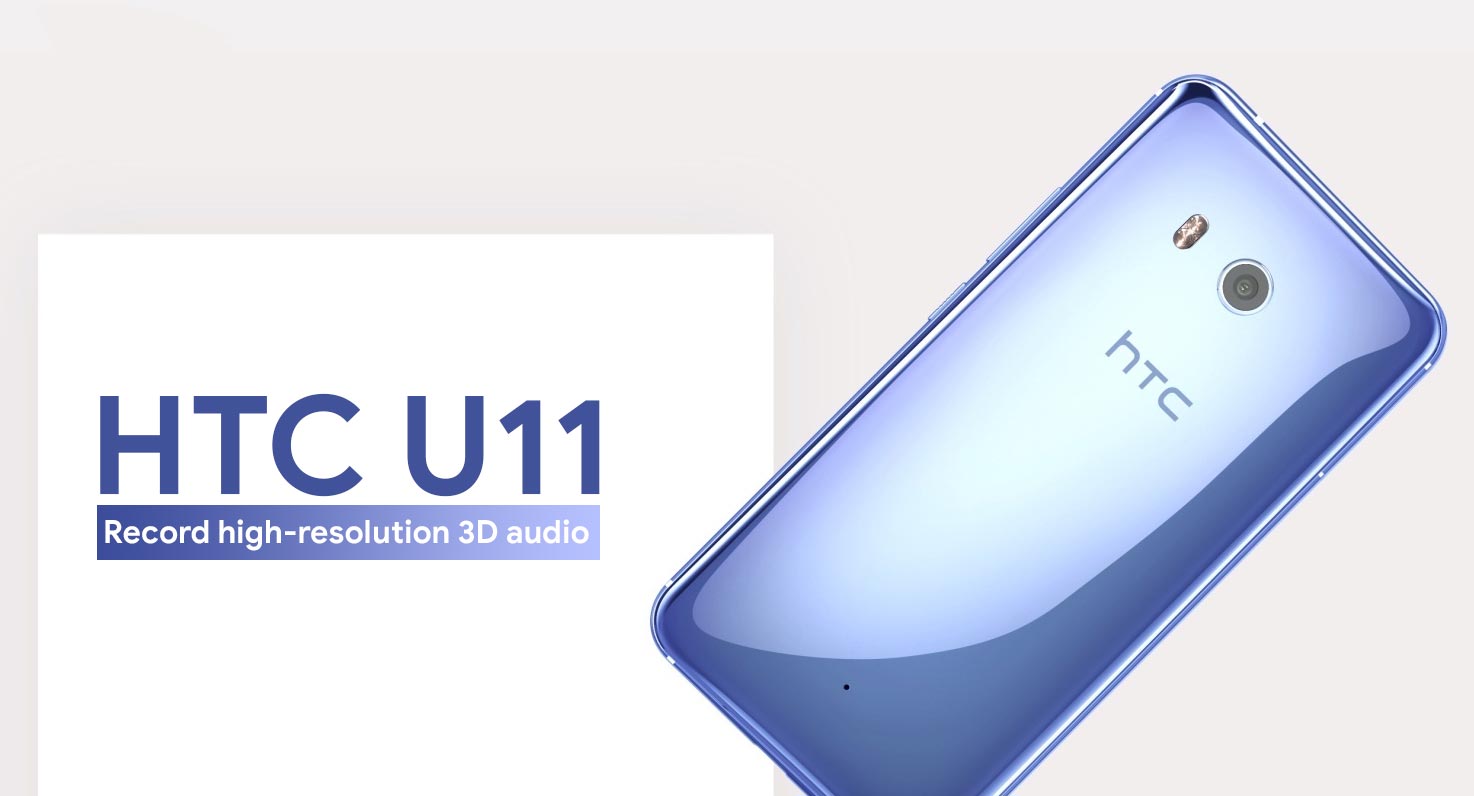 Ways to record high-resolution 3D audio using HTC U11 camera
By default, the device records good quality audio by the help of the four microphone. In addition, there are certain other features which enable better recording. You have different features to enable and some precautions to take to ensure good quality of audio being recorded.
Acoustic focus
This is an additional feature which enables you to record better audio from focused sources. This can useful if you are recording someone singing. This feature is enabled on your device by default. You can at any time use your fingers to zoomin and focus on any source to enable the acoustic focus.
Hig-res audio
This is a feature that can be manually enabled. When enabled this feature will increase the audio recording quality. The feature only works for 720p video recording quality or above. You cant pause the video while recording if you need this feature to work. The video recorded using this feature will be saved in MKV format.
I hope this guide was useful in understanding How to record high-resolution 3D audio using HTC U11 camera. If any queries or feedback, please leave a comment below.