iPhone 12, 12 Pro, 12 Mini and 12 Pro Max comes with a special feature where you can record the content of the screen and the features now as screen record. You can enable this feature to appear on your navigation panel to access it quickly. With this feature, it will be easy to share what appears on your screen, whether it's a meme, a video or your chat history, etc.
Every year, Apple comes up with a new device. They always add some great, unique, and interesting features. Nevertheless, users aren't quite familiar with some features, and the iPhone's new screen recorder is one of them. This brings us to an outcome of bringing up a guide that will help you to use and record the screen on your iPhone 12.
After reading this guide, you will be able to start recording everything that is displayed on your screen if you are also one who has to send something to your friends, family, etc., regarding phone settings. It would then help if you tried to record your screen and send them because it is the fastest way to explain anything from your mobile. So, without taking any more time, let's start a journey on how to record the screen on your iPhone 12.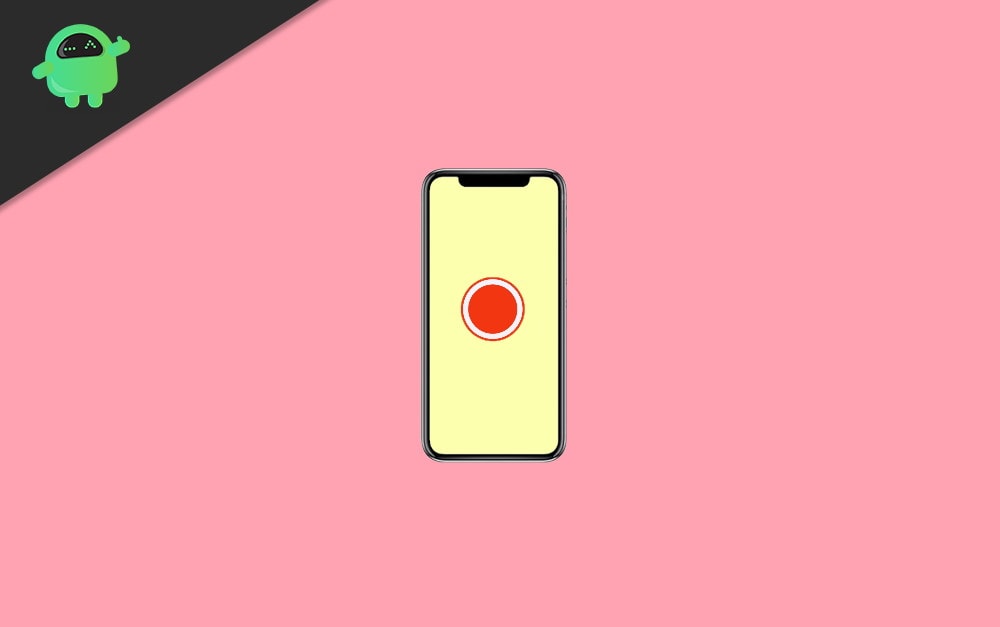 How To Record The Screen On Your iPhone 12, 12 Pro, 12 Mini, 12 Pro Max
We recommend using the Included Screen Recorder cause it's the easiest and safest way. So, let's see the given instructions to start Screen Recording in several steps:
iPhone 12, 12 Pro, 12 Mini and 12 Pro Max come with lost same hardware and software package. And the procedure to record the screen on your iPhone 12, 12 Pro, 12 Mini, 12 Pro Max is essentially the same. Down below, we will share the step by step procedure, and you can follow the same procedure on any of your devices.
Firstly, open the Settings on your iPhone.
After that, select the Control Centre option from the list.
Now, choose the option Customise Controls. Further, click on Screen Recording Icon to add it to Quick Menu.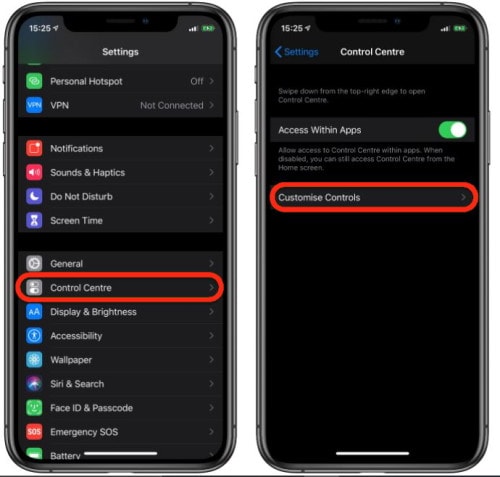 Then, open the app or choose the place that you wish to Start Recording. At the same time, from the bottom, swipe towards the top to open the Control Centre.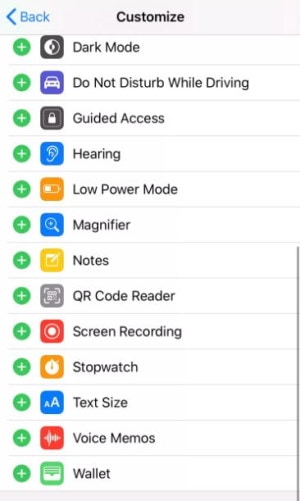 From that window, you can also turn ON/OFF Microphone. Hold and Click at the Screen Recorder Icon, and your Recording starts within 3 seconds.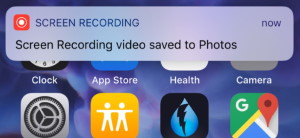 Now, if you'll notice a Red Circle at the Control Centre or Stripe in the top corner of the screen, this means your iPhone 12 screen recorder works appropriately.
If you need to stop the Recording, then simply tap on Red Stripe and tap on stop.
You can also check whether you record something or not. Open the Gallery and find your new screen record.
In case you start screen recording, and no sound is coming from eh saved portion, then you need to enable microphone permissions. You can do so by long-pressing on the "screen record" icon and turn on the "microphone" button. In this mode, all the voices coming on your device will also be saved during screen recording. This is especially helpful when yore trying to do a screen recording on an online video.
Conclusion
I think now you'll quickly Start Recording on your iPhone 12 just by following the procedure mentioned above. This works on all versions of the iPhone, which runs on iOS 14. One thing which you need to take care of notifications. As unwanted notifications, while you're screen recording can ruin the experience. So I recommend you to turn on the "do not disturb" mode when doing screen recording on iPhone 12. That's all we have for you on How To Record The Screen On Your iPhone 12. We hope this guide helped you.