Slow motion videos are trending all over the internet in the present time. There are a lot of people who love recording them. In fact, they have started getting equal popularity as Selfies that we all click on a smartphone. Recording a slow-motion video on a device is not at all a big deal and there is nothing you need to worry when it comes to keeping up the pace in this matter. In this post, I will let you know how to record videos in slow motion on Galaxy Note 8.
Slow motion videos as already mentioned are becoming extremely popular. They are actually very appealing and in the present time, even the social networking giant has enabled its users to upload their Display Picture in the form of a slow-motion video. This is actually one of the major factors that have played a significant role in attracting the attention of people towards it.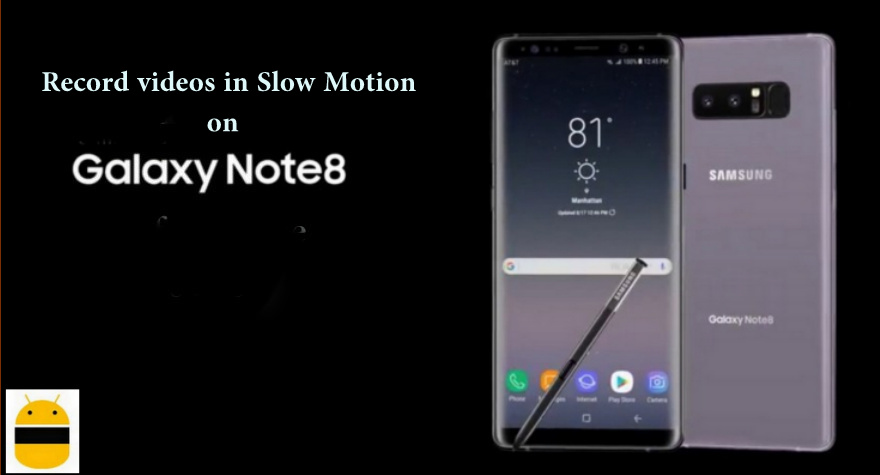 One of the best thing about the Galaxy Note 8 is you need not to install any third party app to record the videos in slow motion. There are only a few basic instructions which you need to go wit. Check them out below.
How to record videos in slow motion on Galaxy Note 8
Launch the default camera app from your home screen or app drawer
Swipe right to reach slow-motion mode
Tap on the video capture button to start recording
It is up to you how slow you want a video to be recorded. The above options will help you to simply keep up the pace in this matter with your Galaxy Note 8.
Related Post
How to Fix Battery Drain Issue On T-Mobile Galaxy Note 8, Galaxy S8 and S8 Plus