Losing any form of data from the phone is always a very daunting situation. We all have experienced such an incident in the past and probably it's a very bad situation that no one can forget. It really doesn't matter whether the mistake of us or not, no recovery of the lost data is always a worst situation. When it comes to pictures, no one can forget the incident. However, the latest gadgets such as LG V30 are equipped with features that enable us to keep up the pace in this matter all the time. So here in this post, I will show you how to recover Deleted Pictures on LG V30.
It is always a wise choice to proceed with applications to recover the lost pictures. There are certain reasons for this. First is they are easy to use and second they can recover all the data whether its pictures, text messages, music or anything else. The apps that I will introduce you to are Android Data Recovery app and Dr. Fone. The further information to help you in this matter is spotlighted in below paragraphs.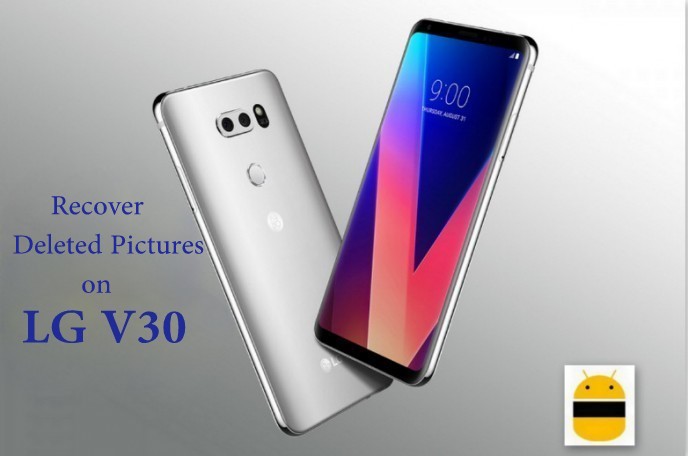 How to Recover Deleted Pictures on LG V30
Before proceeding with this guide, the first thing you need to do is to disconnect your phone from the Internet. Thus, turn OFF your mobile data/Wi-Fi. You can even turn ON the Airplane mode for this on your LG V30. Actually, it makes sure that no overwriting any data. Next is to follow the below steps
First of all make sure that you have Dr. Fone application downloaded to your PC
Next is to install the same on your PC.
Finally, open the application and follow the instructions provided.
Make sure that the connection between the phone and PC has been established.
You need to enable the USB debugging for this. When you access the developer mode option on your LG V30, you can see a smaller icon will appear on the App. You can then follow the instructions further to recover the important files including pictures. Check the files and press the Recover button. So this is how you can recover deleted pictures on LG V30.