Last month, Red revealed the release date and price of its flagship entry Hydrogen One. Red is a USA based company that is popular for making professional cinema cameras. However, it is now delving into creating smartphones as well, that too flagship. The OEM is working on its debut device, called Hydrogen One. Currently, the Red Hydrogen One Specification reveals itself by the courtesy of Android enterprise. There are mainly two models of Hydrogen One, Aluminum, and Titanium. The shipping for the pre-order will begin next week. However, the Titanium model will be delayed.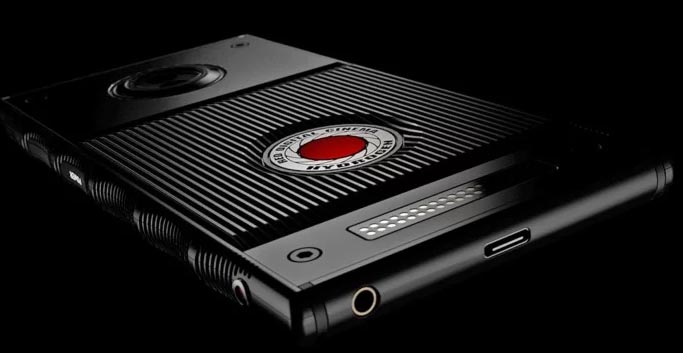 Apart from its regular release, the Hydrogen One will also be available through various US tele-carriers. Users can buy the device from Verizon, AT&T etc.
Red Hydrogen One specification reveals that it will pack Snapdragon 835 SoC from Qualcomm. This is intriguing as it is tagging itself as flagship yet no SD-845 processor. It will sport a 5.7-inch display with 2560 X1440 pixels resolution. The display will be holographic. According to some rumors, the display will be based on 3D.
A unique feature of this flagship from Red is its fingerprint sensor which resides on the side. Thankfully, the phone sticks to the good old 3.5mm headphone jack. The Hydrogen One will run Android 8.1 Oreo operating system out-of-the-box.
On October 9th, the OEM will start shipping Hydrogen One for the customers. The black aluminum variant will ship first. As we mentioned above, the Titanium model will be delayed. However, Red will provide a free Aluminum variant of Hydrogen One to those customers who pre-ordered the Titanium version and now have to bear the delay. It's a good move from Red to serve its customers. So, those of you have pre-ordered the Hydrogen One, get ready to have hands-on with the device.