In this guide, we will list out the steps to download, install, and use Remix OS Player on your PC. When it comes to Android emulators for your Windows PC, there exists quite a lot of options to choose from. And this is what confuses the userbase. Well, if you are looking for an emulator that provides a clean and intuitive Android experience with support for a plethora of apps and games, then your search should stop right here.
Remix OS Player is among the most advanced and feature-rich emulator that you could get your hands on right now. It is based on Android 6.0 Marshmallow and uses the Android x86 technology as its base, something along the lines of Android Studio. With the support for mouse and incorporation of many desktop elements, no wonder why it has scaled the popularity charts.
So if you wish to try right away, then you have come to the right place. Today, we will show you how to download, install, and use Remix OS Player on your PC. We will also outline the steps to activate Google Play Store services as well. After all, what will be an Android emulator without Google framework, right? On that note, let's begin with the tutorial.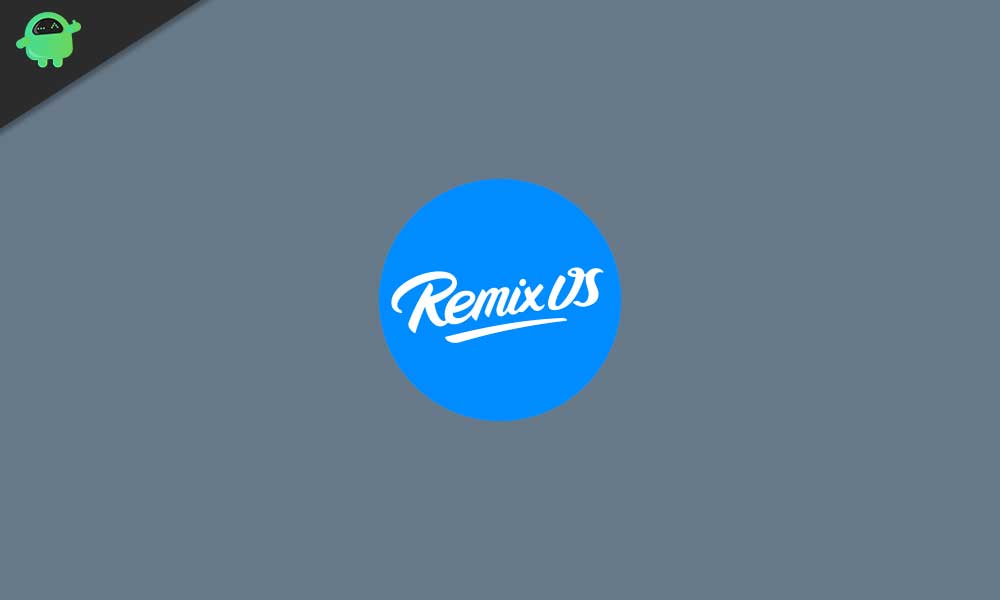 Remix OS Player: Feature List
Here are some of the noteworthy features of this emulator:
Resizable Windows
All the opened windows could easily be resized as per your requirement. Furthermore, you could drag and drag these windows to any preferred location on your screen.
Desktop elements
There has been a plentitude of desktop elements included in the Remix OS Player. These include the start menu, taskbar, system tray, and the resizable windows, as mentioned earlier. Apart from that you also get a system clock and shortcuts for important applications like Settings, Recycle Bin, and File Manager. While some might call all these unconventional, but this what provides for an intuitive experience.
Multi-Window Support
A pretty useful functionality that allows you to run two or more apps at the same time. For example, you could chat with someone via Messenger and at the same time, attack someone's clan in the Clash of Clans game.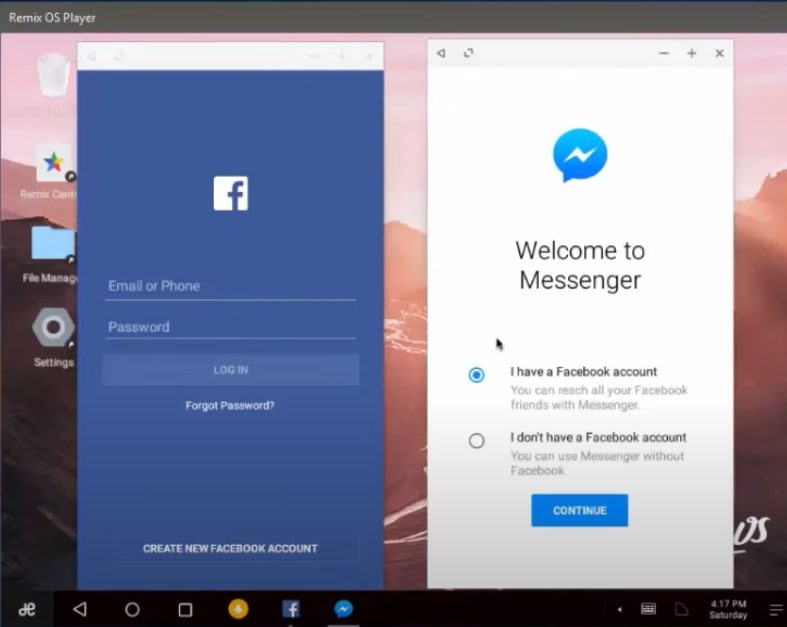 Android Features
Apart from the ability to download and install tons of apps and games from the Play Store, there are tons of other Android elements. These include standard Android buttons, including rotation, volume, Bluetooth, WiFi, and power. Apart from that, once you click on the Start menu, you could easily access all your installed apps and games.
A Boon for Developers
If you are an Android developer or tester, then you could easily test all your apps and games right within the emulator itself.
To give you the complete picture, we need to discuss the elephant in the room as well. Remix OS Player has been discontinued hence you might not be able to receive regular updates. If that is fine with you, then this should be your go-to choice for an Android emulator. On that note, here are all the steps to download, install, and use Remix OS Player on your PC. Follow along.
How To Download, Install and Use Remix OS Player On Your PC
To begin with, there are a few requirements that your PC needs to qualify. Make sure to go through them before you proceed with the steps.
Prerequisites
Here are the PC requirements that your setup needs to qualify in order to run Remix OS Player:
Windows OS versions: Windows 7 and above
CPU architecture: 64-bit
Processor: i3 Intel Core processor or equivalent
RAM: 4GB
Storage: 8GB
You will also have to enable virtualization technology from your PC's BIOS. For that, restart your PC, and as soon as it boots up, head over to the BIOS menu. For that, you might have to keep pressing F10 or F9 or F12 key (or Google for your laptop). Then under the BIOS setup screen, navigate to the Power menu and enable the virtualization technology option.
Download Remix OS Player
You could now get hold of the Remix OS Player from the following link: Download Link. Once that is done, proceed with the below installation steps.
How to Install Remix OS
Extract the downloaded package to your preferred location.
Once the extracting is complete, launch the RemixOSPlayer.exe file from that folder.
You will now be greeted with the welcome screen. Click on the Advanced Settings option to bring up a few extra options.

From this screen, you could choose the amount of RAM and CPU cores that you wish to allocate and the display resolution. Once you have made the selection, hit the Start button.
Finally, select the desired language of your choice and that's it. You have successfully completed the setup of the Remix OS Player on your PC.

Using the Remix OS Player
Once you have installed the player, you should be taken to the home screen. From there, click on the Start menu situated at the bottom left of your screen.

There you will see the Play Activator button, click on it.

 Google Play Service activation dialog box will now appear, click on Yes, Let's Activate.

Pay Store should now appear on your desktop. Double click to launch it and sign in with your Google account. That is it. You may now download and install any app or game of your choice from the Play Store.
To the right of the Remix OS Player, you might notice the vertical menu bar. It holds some important functions like power, volume, camera, back, minimize among others.

Then on the top right of every window, you will see three buttons that will allow you to close, minimize, and resize the window. On the top left, there are two additional buttons in the form of back and fullscreen. Make full use of these buttons for an immersive Android experience.
With this, we conclude the guide on how to download, install, and use Remix OS Player on your PC. Once you have tried this emulator, do share your experiences with us in the comments section below. Rounding off, here are some iPhone Tips and Tricks, PC tips and tricks, and Android Tips and Trick that you should check out as well.