iPhone X provides plenty of default apps for its users. As iPhone is always meant for people of different fields the default apps are available in different variety. A user might feel like he actually doesn't need a default app available on iPhone X. most of the default apps can be easily removed from the device. Removing unwanted apps is a wise idea as it will save a lot of memory space. You can at any time restore the deleted apps too. The steps to remove the default apps from iPhone X home screen are given in this article.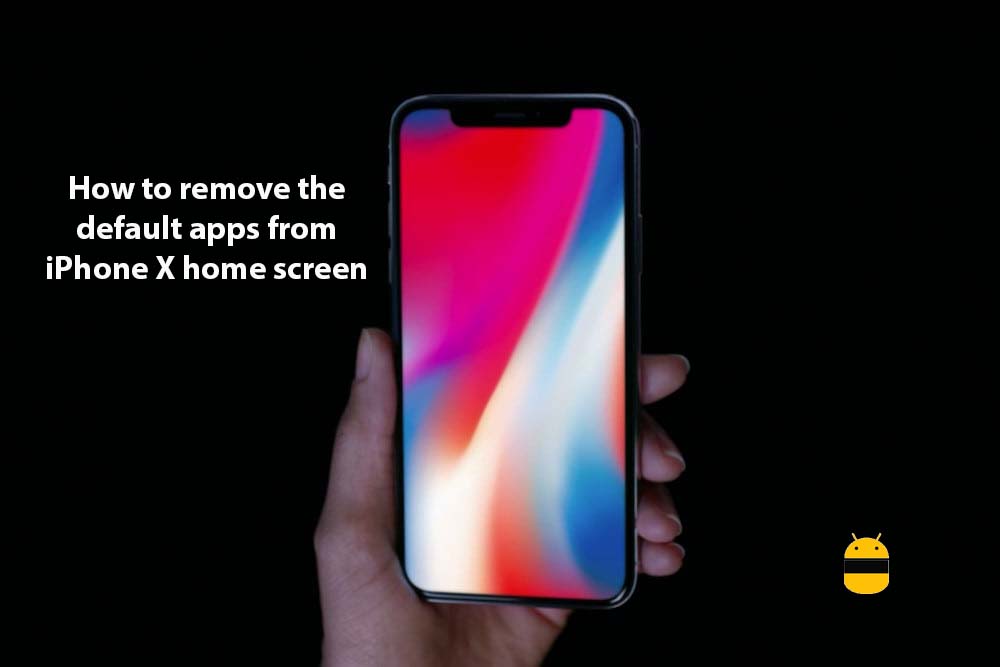 Steps to remove the default apps from iPhone X home screen
The article will take you through step both to delete and restore the deleted apps on your iPhone X. the default apps that can be removed from iPhone X are:
Facetime
Podcasts
Weather
Watch app
Voice memos
Videos
Tips
Reminders
Stocks
Notes
News
Maps music
Mail
iCloud drive
iTunes store
home
iBooks
find my friends
contacts
compass
calculator and
calendar
Steps to remove a default app
the steps to remove a default app from home screen are:
go to the home screen of iPhone X
slightly hold so the icons start floating
click on the 'x' sign appearing in the top left corner
confirm when prompted
Restore deleted apps
the steps to restore an app once deleted are:
open the Appstore from the home screen
search for the app you want to restore
click on the restore or download button
enter the passcode when prompted
wait for the restore process to finish
there are some apps on iPhone X which you cannot remove at all. But for some apps like facetime and contacts removing it will not affect your usability. Once contacts or facetime is deleted you can access all the contacts or do a facetime call from the phone app.
I hope this guide was useful in understanding how to remove the default apps from iPhone X home screen. If you have any queries or feedback, please leave a comment below.