Probably one common issue faced by all of the smartphone users at some point is with the duplicate contacts. Multiple contacts on the same name can be really annoying when you want to make an urgent call. It can really confuse you on which to select when you want to make a call, send a message or anything. probably the multiple accounts that can be linked to your smartphone are the villain causing this issue. It is a great feature which let you use your smartphone as a single powerful gadget which can help you do a lot of things. But the main advantage of this feature is a hell lot of duplicate contacts. This article is about how you can remove duplicate contacts from iPhone X.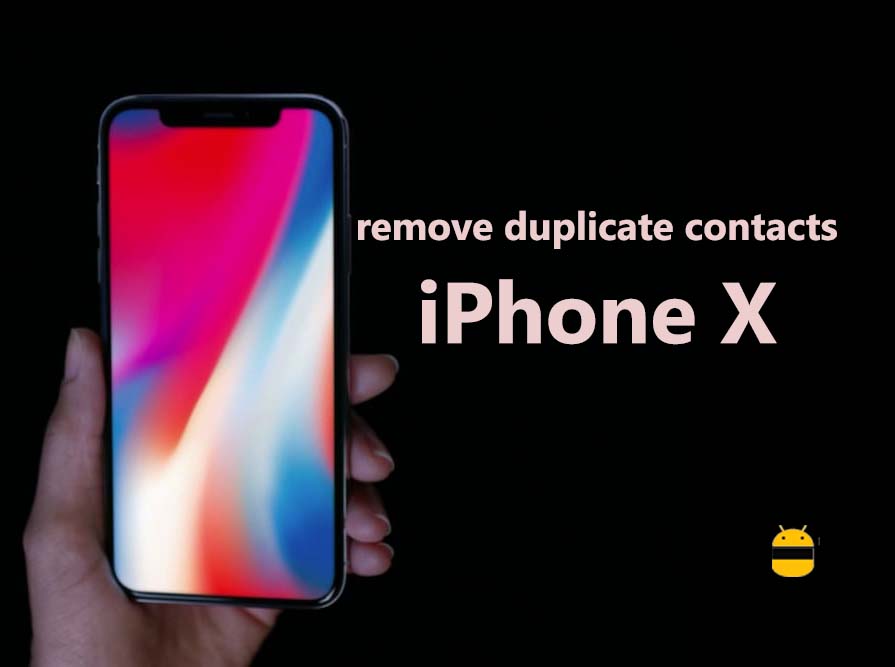 Merge contacts to remove duplicate contacts from iPhone X
Just directly deleting all duplicate contacts is something adventurous to do. You won't be sure about which contact will have the actual details you need. Due to directly deleting it increases the probability of an important contact detail getting lost and this can be suicidal. So the better alternative you can try is merging all the duplicate contacts to one. This will remove duplicate contacts but will never lead you to lose any of the contact details.
To remove duplicate contacts from iPhone X, you don't need anything extra like a third-party app or a PC. You can simply do it within the default contact app of your iPhone x. iPhone X provides the option to merge multiple contacts and it is really easy to do this. The steps to merge duplicate contacts are:
Open the default contact app on your iPhone X
Browse through the contacts until you spot a duplicate contact you need to merge
Tap on the first contact
Tap on the edit option
Tap on 'link contacts'
Select all the contacts you need to merge together
Tap 'done' to finish the process
I hope this guide was useful in understanding how to remove duplicate contacts from iPhone X. If any queries or feedback, please leave a comment below.