Resident Evil 3 is a survival horror video game developed and published by Capcom. The game follows a storyline where Jill Valentine and Carlos Oliveira attempts to survive a zombie apocalypse as the intelligent bioweapon Nemesis hunts them. The game was officially released back in 1999 as Resident Evil 3: Nemesis, but its remake version was just out on April 3, 2020, for Microsoft Windows, PlayStation 4, and Xbox One. Apart from its primary storyline, the game also has an online multiplayer mode, Resident Evil: Resistance.
In the initial stages of Resident Evil 3, you'll need to locate three different colored gems in the game as you progress through the early portion. The first one is the Red gem, the second being the Blue, and finally, the Green Gem. Finding the red gem is easy, the blue one can be a bit hard, and spotting the green one might be a little tricky. For this purpose, we have come up with the guide that'll help you obtain the Green Gem. That said, let's look where to get the green gem in Resident Evil 3..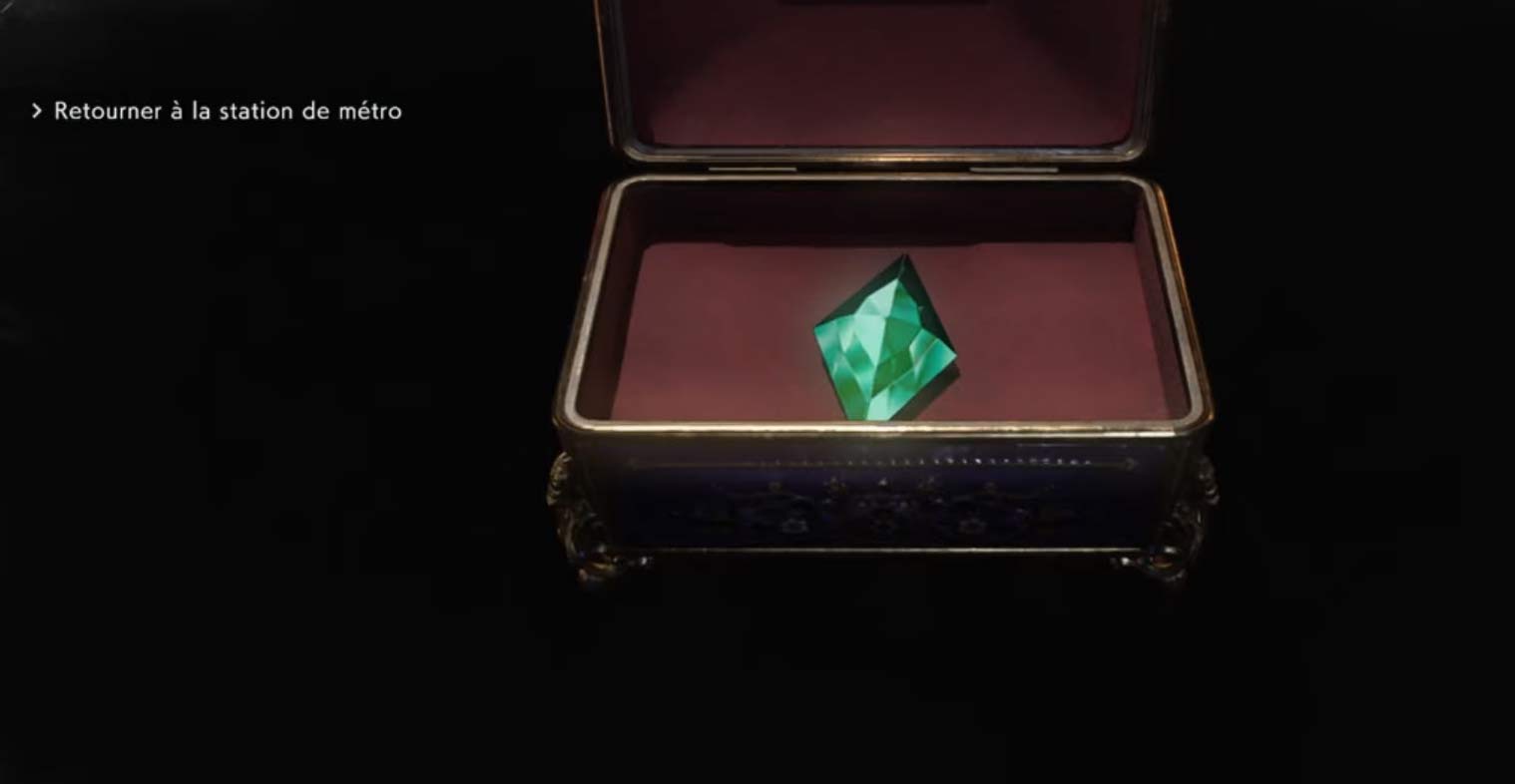 How to Get the Green Gem
Before you can find the green gem, there are two basic requirements that you need to achieve in order to successfully acquire the gem. The two basic requirements are to obtain the bolt cutters and the lock pick in-game. So make sure you have these before going about to find the gem.
Just as you progress through the game, you will meet up with some of the U.B.C.S members. Further, you go into a cut scene and will obtain the picklock just as you progress through. Next, you need to trek back to the start of the area and return to the place where you needed to use the fire hose to burn down the flames. Return to the front of this area where you will find a toy shop. The shop will have a lock on the front, which you can access by using your lock pick. After you gain access, you will see a small jewelry box just a few meters away from the entrance. The jewelry box contains the green gem, which you can acquire by opening it.
Summing up the guide, we know that finding the green gem isn't that hard. But it is tricky as players have already reported running past it without acquiring the gem. Once you have the red, blue, and green jewel in your inventory, you can take it back to the clock tower monument to receive your reward. So make sure to grab all the three gems to get the most out of the rewards. Also, keep a note of the basic requirements in order to obtain the gems, and everything will fall into place as you progress through the game.