Usually, it so happens that users in the rush of trying to get the most of their smartphones, try out various modifications on it. However, if it is done incorrectly, the device may go into a state called bricking. When we say modification, it may refer to rooting a device or installing any third-party OS or Application. The one problem with users is they know everything, but they are in haste and don't follow the steps correctly. Hence, bricking occurs. Users have also faced this issue on the latest OnePlus 6T (T-Mobile version). So, in this post, we will tell you how to Unbrick T-Mobile OnePlus 6T using the MSMDownload Tool.
Also Read: How to Convert T-Mobile OnePlus 6T to International OnePlus 6T version
The MSMDownload tool can unbrick, relock the bootloader and take the T-Mobile OnePlus 6T back to factory condition. We have put up the link to the MSMDownload Tool and the unbricking guide as well.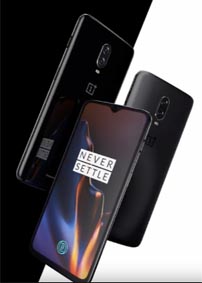 What is Bricking
There are two types of Android phone bricking situations. One is hard-brick and the other is soft-brick.
A hard brick is a result of some hardware failure caused while you are rooting or installing a custom ROM on your device. Hard brick happens rarely, and the only thing that can lead is the loss of power supply during the process. when a device is on soft brick, Different conditions like frequent restarting of the device or inability to switch to the device can occur.
How to Restore/Unbrick T-Mobile OnePlus 6T using MSMDownload Tool
Before heading over to the process of performing unbricking, you have to go through the basic guidelines.
Pre-Requisite
A PC/Laptop
OnePlus 6T (T-Mobile Version)
USB Cable
You have to install Oneplus 6T USB Drivers.
This method is exclusive to be performed on a T-Mobile OnePlus 6T. Don't use it on other devices.
GetDroidTips will not be responsible for incidental device bricking or any other issues.
Download
MSMDownload Tool
You May Also Like,
Guide to Restore Unbrick T-Mobile OnePlus 6T
Step-1 Run MsmDownloadTool V4.0
Step-2 Switch off the device
Step-3 Hold the Volume up + Vol down together and plug the 6T into the working PC.
Step-4 Your device should now show up in the tool.
Step-5 Once your device shows up, click on start.
Step-6 Your 6T will reboot after the process completes.
So, that's all you have to do to restore/unbrick T-Mobile OnePlus 6T using the MSMDownload Tool.