Every week, Destiny 2's Saint-14 opens a portal for player vs. player matches and names it the Trial of Osiris. There are a lot of benefits to winning these trials. Mainly if you can secure seven wins in a row without a single loss in a match(flawless), then you get to go to the Lighthouse. You can find ample of loot in the Lighthouse. So this is a good way for Destiny 2 players to score a whole lot of rewards in a short interval of time.
Even though seven wins in a row will get you to the Lighthouse, there are other rewards for a smaller number of wins too. If seven proves to be too much for you, then you can at least secure a lesser amount of wins and still earn a few rewards. You can even get 7 seven wins with losses, and you will receive a reward for that. Here, in this article, we will see what kind of weapons you will get for a certain number of wins. We will also take a look at how to take part in these trials and also what are the trials passages associated with this week's Trials of Osiris.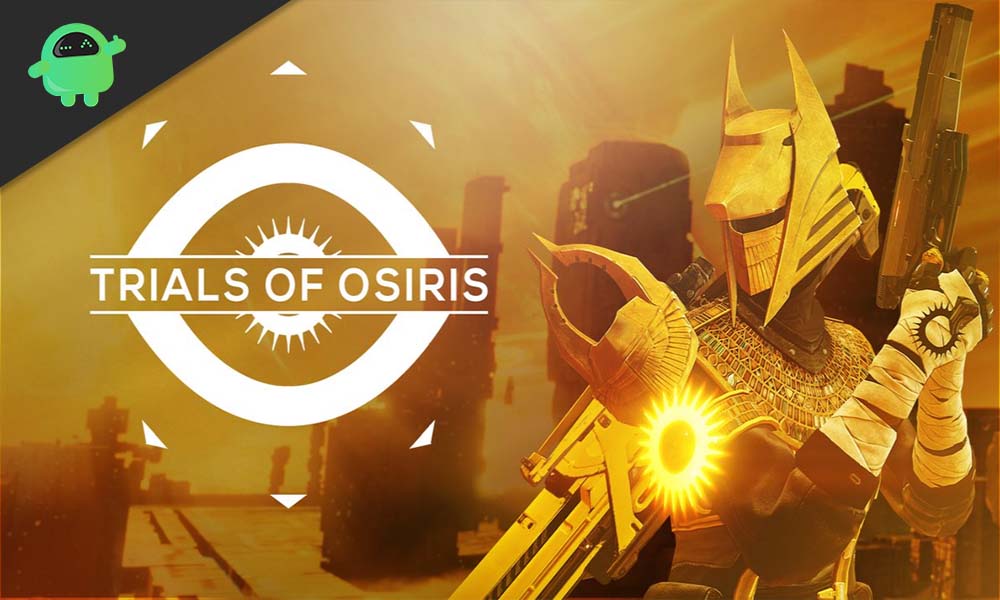 Trails of Osiris Map:
The Map for this week is Altar of Flame.
Trials of Osiris Weapons and Armor:
3 Wins (Powerful) – Scout Rifle(The Scholar).
5 Wins (Powerful) – Gauntlets(Armor).
7 Wins (Pinnacle) – Rocket Launcher(Tomorrow's Answer).
Flawless (Pinnacle) – Class Item(Armor).
How to Take Part in the Trials?
You need to have a minimum of 960 Power even to participate. Having that power will get you the Osiris card. You can choose to purchase the card from Saint-14 in the Tower Hanger. You can even buy Trials Passages, which come with an extra bit of benefits and can also pardon losses in matches. Using Trials Passages, you can go Flawless even if you lose in the middle.
Trials Passages:
As for the Trials Passages that you can purchase from the Saint-14, we have,
Mercy Passage – Just as the name suggests, one of your loss won't count.
Confidence Passage – You get a bonus reward when you open the Flawless chest.
Wealth Passage unlocks at five wins – You get extra Trial Tokens after completing and winning the Trial matches with other players.
Wisdom Passage – After you secure seven wins, you get bonus XP for every Trial wins.
These are passages that you can carry when you go into this week's trials. Depending upon your requirement, you can choose the one that you want and then use them for maximum returns in the Trials.
So now you know all about this week's Trial of Osiris in Destiny 2. If you have any queries with this guide, then comment down below. Also, be sure to check out our other articles on iPhone tips and tricks, Android tips and tricks, PC tips and tricks, and much more for more useful information.