In Risk of Rain 2, you should try to unlock an Artifact as soon as possible. For that purpose, you must enter a code into a unique machine. This will take you to a certain secret area, where you will encounter a powerful boss known as the Artifact Reliquary.
You need to take down this boss in order to unlock the Artifact for using afterward. However, you will need to know a certain trick even in order to inflict damage on the boss. In our all-new guide here, we will show you how to beat the Artifact Reliquary boss in Risk of Rain 2.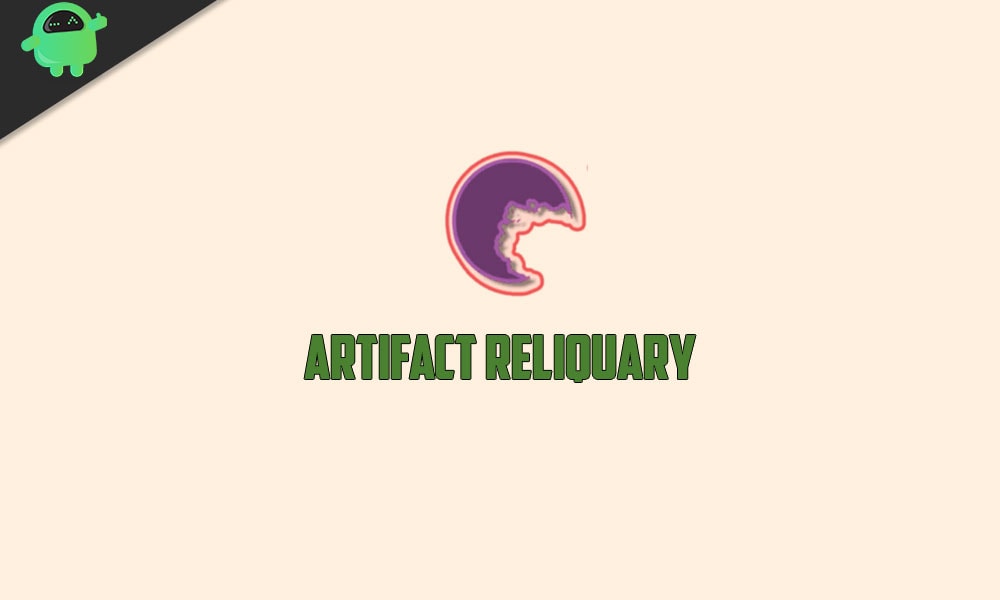 How to Defeat the Artifact Reliquary boss in Risk of Rain 2
In Risk of Rain 2, the Artifact Reliquary is a unique boss character that you can only beat during Artifact Trials. In order to defeat it, you will have to enter a unique code, teleport to Bulwark's Ambry and proceed to acquire four Artifact Keys. You can only damage and destroy the Artifact Reliquary using these keys.
How to Get to Bulwark's Ambry
It is important to mention that you will only be able to encounter the Artifact Reliquary in a place known as Bulwark's Ambry. This is a unique stage primarily associated with the Compound Generator you will find floating underneath Sky Meadow. The code machine in question is present at some distance beneath one of the prominent bodies of the floating island.
You could also consider using the Radar Scanner equipment to find this machine. For that, you simply need to seek out the block of question marks. You can reach the machine itself by diving into any of the decorated pits. Alternatively, you can also leap off the side of the island. Remember to keep some additional Hopoo Feathers or a Milky Chrysalis in your possession, though.
When you arrive at the Compound Generator, proceed to enter the code for the Artifact you wish to unlock. You can come across these codes in various environments. They are generally concealed and are represented by three different sets of four unique symbols. Once you have successfully entered a code, you can activate the laptop in order to bring forth the portal. Now proceed to go through this portal to arrive at Bulwark's Ambry.
How to Defeat the Artifact Reliquary
Once you are in Bulwark's Ambry, you will observe that it consists of a colossal square with floating platforms. You will find the Artifact Reliquary boss floating in the center of this place. Henceforth, the Artifact you selected previously will be activated. Remember that if you aim for tougher ones, such as the Artifact of Glass, and prepare yourself accordingly.
Once you activate the Reliquary, the battle will begin. You will then encounter many waves of various monsters. As you engage them in combat, the Reliquary will unleash projectiles resembling missiles at your Survivor. Thus, remember to stay in motion in order to avoid being an easy target. Once you have taken down a good number of monsters, one of them will drop a golden-colored object. Retrieve it, and you will acquire an Artifact Key.
Now that you have this key go for the Reliquary while avoiding the projectiles it hurls at you. Activate the key in order to inflict damage on it. Be prepared, because you must face another wave of monsters now. You will have to carry out this procedure thrice more and retrieve a total of four Artifact Keys. Once you activate the final key, the Artifact Reliquary will be destroyed. Congratulations on your victory!
You should now see a teleporter appear on a platform high above. First, make sure you get the environment log on the right of your spawn point. It is located on a ledge slightly below the far side. Now proceed to approach the teleporter and go back to start your next loop at the first stage. The Artifact that you had unlocked will stay activated for the remaining part of your run. You can also choose to use it in later runs if you wish.
Keep in mind that the Artifact you decide to unlock has a major impact on the outcome of your battle with the Artifact Reliquary boss. You should try to acquire the Artifact of Command first. That will help you stack objects vital to help you finish the trials for Evolution or Glass in the future.
That is it for now. We hope our guide helps you successfully defeat the Artifact Reliquary boss in Risk of Rain 2. Now, check out our Windows Guides, Gaming Guides, Social Media Guides, iPhone, and Android Guides to know more. If you have any queries, comment down with your name & email ID. Moreover, subscribe to our very own YouTube Channel in order to watch awesome videos on gaming and smartphone tips and tricks. Thank you!