Risk Of Rain 2 is one of a kind third-person shooter game. You have to escape alien planet by fighting through hordes of monsters. You can enjoy it with your friends or on your own as it supports co-op. The game consists of more than 110 items keep. The more items you collect, the more is their effect combined, thus ending up in surprising ways.
In the recent update of this game(Update 1.0), a bunch of new items was added. Here we will guide you about one of the most powerful equipment of the game. We will guide you about the freaky doll called Forgive Me Please.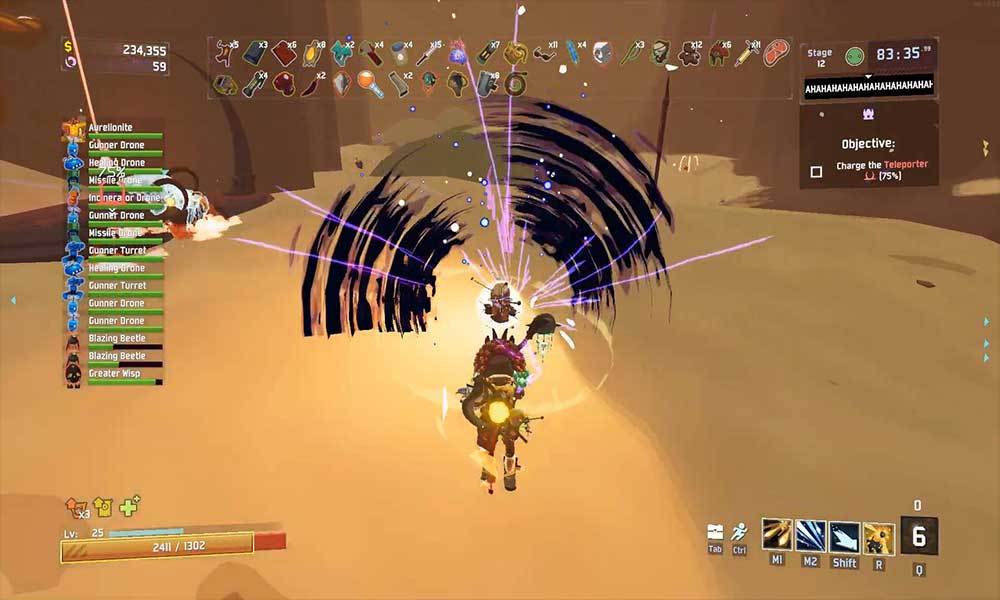 How to unlock Forgive Me Please.
To unlock this equipment, you need to complete a strange type of challenge called 'I Love Dying.' You have to die 20 times to achieve this mission. This mission won't be noticeable to many of the players because players don't count the number of times they die. However, you can speed up this process by committing a few suicides. Forgive Me Please is not at all an exciting equipment. However, when it comes to power, it's among the most powerful.
Forgive Me Please Equipment Effects.
Once this equipment takes the form of a cursed doll, it drops a totem that targets the 'on kill effect' of items you have. Players are limited to three active dolls at a time. The 'on kill effect' is targeted every second for a total of eight seconds. However, you can deploy dolls faster and frequently using certain combinations.
The best combinations we will suggest is the Soulbound catalyst and Gesture of the Drowned. This combination reduces the doll's cooldown, and each doll has 45 seconds' cooldown. The gesture equipment will deploy the dolls automatically. Certain more combinations can make the doll more effective. The doll, when used with the right combinations, can heal your crew and destroy nearby enemies.
Combinations and their effect
We will provide you some of the combinations that can be triggered with Forgive Me, Please.
Fresh Meat- Helps in increasing your health regeneration.
Infusion- Increases your max health.
Gasoline- burn down enemies within the radius.
Topaz Brooch- provides a temporary barrier.
Bandolier- Provides ammo packs.
Frost Relic- Spawns ice storm.
Resonance disk- charges the disc.
Well, that's all you need to unlock the Forgive me Please Equipment in Risk of Rain 2. Now, check out our Windows Guides, Gaming Guides, Social Media Guides, iPhone, and Android Guides to read more. However, if there are any queries or feedback, comment down with your name & email ID. We will try our best to reply soon. Also, subscribe to our YouTube Channel to watch awesome videos on gaming and smartphone tips and tricks. Thank you.